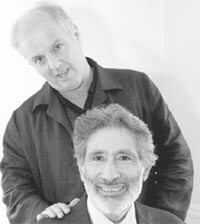 When I was in grade school, my aunt hosted a Japanese woman to stay with her in our suburban town as part of a cultural exchange program. The young Japanese woman visited my house and, although we were unable to have a conversation, as her English was weak and my Japanese nonexistent, we were able to sit at the piano together and play a duet. One could say that musical notation is itself a kind of language, but it is now clear to me that we did not merely share a musical conversation. Though the experience did not seem revelatory at the time, and my clunky musical ability was unremarkable, we accomplished something more significant: artistic cooperation.
However, there were no political tensions between myself and the Japanese woman, like there would be between Israeli and Arab musicians, as Edward Said and Daniel Barenboim witnessed during their West-Eastern Divan workshop. The West-Eastern Divan workshop, which gathers outstanding young musicians from Israel and Arab countries, and puts them together into one orchestra, gives an opportunity for youth to produce something together. The goal is not to save the peace process, or to have the musicians hold hands and be best friends. Instead, national identities like Lebanese, Palestinian, Russian, Israeli, and Egyptian are replaced as these musicians "suddenly became cellists and violinists playing the same piece in the same orchestra under the same conductor," as Said explains in Parallels and Paradoxes: Explorations in Music and Society, which he co-wrote with Barenboim.
Some of the musicians that participated in the West-Eastern Divan workshop were a part of the Edward Said memorial concert that took place at University of Chicago's Mandel Hall on October 12. Said's wife, Mariam Cortas, explained that the workshop is based off of a poem by Johann Goethe, who wrote that art is about understanding others instead of oneself, and that it was created by Said and Barenboim to create a new space for young people to work together. Daniel Barenboim, the other conceptual half of the Divan workshop and Said's close friend, gave stirring eulogies in between musical pieces that included a Haydn Trumpet concerto (wonderfully performed by Adolph Herseth), Schumann's "Three Romances for Oboe and Piano," Schubert's "Rondo in A Major," Schubert's "Trout Quintet," a somber selection from the second book of Bach's Well-Tempered Clavier, and a piece performed by a young Israeli pianist along with Barenboim.
Mohammed Saleh, a young oboist from Egypt, elicited a strong audience response after his emotive yet smooth performance of Schumann. The seamless unity of the piano (played by Barenboim) and Saleh's oboe, is perhaps the perfect execution of the goal of the West-Eastern Divan project, which Barenboim said was the most important thing in both his and Said's life. It caused this audience member to speculate what else could be possible if people could connect through a fundamental, common understanding, like that offered by music.
This speculation was answered in the joyous, triumphant performance of the "Trout Quintet," with Michael Barenboim (Daniel's youngest son) on violin, Li-Kuo Chang (a good friend of Said's) on viola, Stephen Balderston on cello and Robert Kassinger on bass (both were involved with the West-Eastern Divan workshop), and Barenboim on piano. The quintet demonstrated what Barenboim described in one of his speeches as music's function not just as a pleasing sensory experience, but also as one necessary in understanding the human condition. The exuberant energy of the performers exemplified the benefits of tapping into one's passions — in this case, music— and working together to produce something as fantastic as the "Trout Quintet."
Not only was the performance of Schubert's piece an appropriate celebration of Said's life, it was an extraordinary gift to the audience. The was audience able to appreciate in the intimate space of Mandel Hall the warm tone of Kassinger's bass and Michael Barenboim's sweet vibrato, and they were also able to witness the smiles and eye contact made between the musicians. And although it was clear by the applause that followed each movement rather than each piece that the audience was one that does not regularly attend orchestral performances, this faux pas only demonstrated the audience's gratitude from being a part of such a magical event.
It was also a gift to those of us who never had the pleasure of meeting Edward Said to hear Barenboim's anecdotes about their friendship. Before performing Schubert's "Rondo in A Major" with his wife Elena Bashkirova, Barenboim explained that he and Said performed the piece together backstage at Carnegie Hall. It would be the last time that the two friends played together. Played by Bashkirova and Barenboim with mesmerizing energy, the dexterity demanded by the piece made it clear that Said himself was a talented musician.
Throughout the program, Barenboim reminded the audience that it is now our duty to finish Said's important, necessary work. Said, he stated, stressed that the Palestinian situation is about social justice, and is a moral issue, above politics and religion. He commented that language of morality is completely missing from popular dissemination of the Israeli-Palestinian conflict, and that Said's work was the only visible alternative to this.
Before performing Bach's "Fugue in A Minor," which was of great contrast from the sprightly "Trout Quintet" which preceded it, Barenboim explained that Said asked him to play this for him the next time he was to visit. Sadly, Said passed away before Barenboim's scheduled visit, and the sheet music to Bach's Well-Tempered Clavier that was out and ready on Said's piano went unplayed. Barenboim asked the audience that there be no applause afterwards, causing the event to end with a reflective, contemplative tone. Barenboim's request was entirely appropriate, since applause, like a period at the end of a sentence, makes a performance finished and finite. And since Said's work and teachings must still be carried out, and as the Israeli-Palestinian conflict is still one of spiraling violence, we cannot conclusively punctuate Said's memory or his thoughts.
Maureen Clare Murphy is an Arts, Music, and Culture correspondent for both EI and its sister site Electronic Iraq