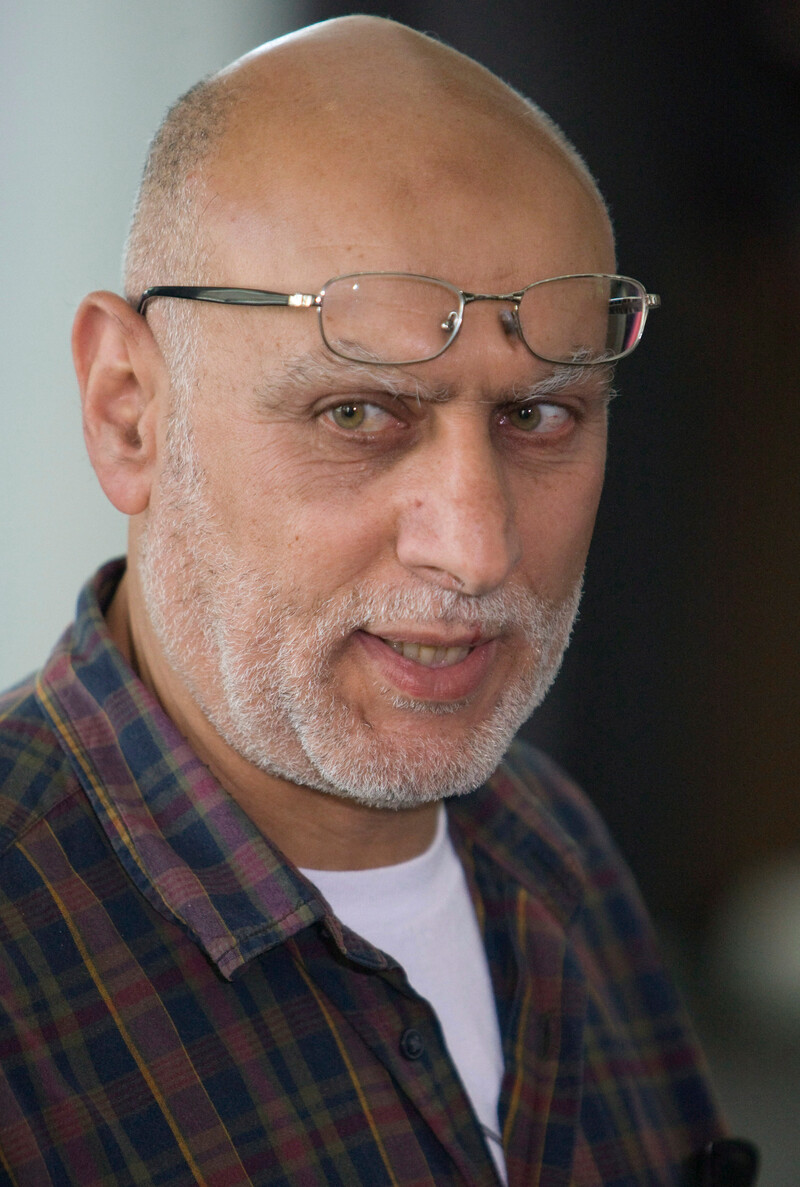 My friend and client Muhammad Salah died on Sunday aged 62, after suffering from cancer for several years.
I had the great privilege and honor, along with Erica Thompson, of defending him in federal court in Chicago against charges of terrorism and racketeering.
Muhammad's trial in 2007 exposed the systematic use of torture by Shin Bet, the Israeli secret police, and the cynical willingness of the US government to use such torture evidence as part of their phony war on terrorism.
Muhammad had been arrested at an Israeli checkpoint in early 1993, while on a mission to bring financial humanitarian aid to the families of Palestinian leaders who had been illegally deported to Lebanon.
He was interrogated and brutally tortured for more than 50 days, while the Israeli government publicly accused him of being a "world commander of Hamas."
Targeted
After five years in an Israeli prison he returned to his family in Bridgeview, outside Chicago, only to be targeted by the FBI and, in the wake of 9/11, indicted in Chicago, along with Dr. Abdelhaleem Ashqar, who had been imprisoned for refusing to testify before a grand jury investigating US Palestinian organizations.
Muhammad was not only indicted, but in 1995, he became the first US citizen to be denominated a "Specially Designated Terrorist."
The designation was made by an executive order of President Bill Clinton with no legal process, no limitation in time and no procedure to challenge it.
As result of this designation, Muhammad could not obtain any services, medical or legal, or purchase any items, buy food or pay his rent, without obtaining a special license from the government.
It wasn't until 17 years later, and the filing of a civil lawsuit challenging the measure as unconstitutional, that the government agreed to remove the terrorism designation and the restrictions.
During his three-month trial, federal prosecutors brought in Muhammad's Israeli interrogators, using code names and relying on secret evidence, to a closed US courtroom.
Despite these and other measures, an American jury, which had been educated throughout the case by Palestinian, Israeli and international experts about the occupation and Israeli torture, acquitted both Muhammad Salah and Dr. Ashqar of the most serious charges for which they faced life in prison.
Tremendous victory
The not guilty verdict, which made banner headlines in The Chicago Tribune, was a tremendous victory not only for the Arab community. It also served as a check on the government's post-9/11 intentions to bring "terrorism" charges to chill political support for the Palestinian cause.
The victory also helped to dissipate the pervasive fear in the community, encouraging people to speak out and to mobilize support for others who would come under attack.
Throughout this ordeal, Muhammad, with the heroic support of his wife Maryam, and his community – scores of people would line up every morning to bear witness in the courtroom – maintained his gentle demeanor and confidence in a positive outcome.
During the long trial, which at times was quite tense and heated, Muhammad remained calm, and always expressed concern for others – his family and his community, here and in Palestine.
He would often ask me how I was feeling and what he could do to help me. The love and support we felt from him and Maryam were critical in sustaining our energy over the long trial.
When it came time for his sentence on a minor charge, 600 people wrote personal letters to the judge relating their love for this extraordinary man and his 30 years of service to his community. He served his 11-month sentence with his customary calm and dignity and then returned home to Bridgeview to resume his life.
While we will dearly miss him, we can best pay homage to the life of Muhammad Salah by continuing to work for justice for the Palestinian people.
Michael E. Deutsch is an attorney at the People's Law Office in Chicago. Readers can learn more about the trial of Muhammad Salah in a two-part article in the Journal of Palestine Studies by Michael Deutsch and Erica Thompson.
Tags