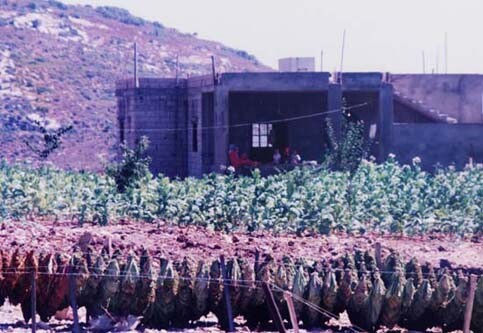 It is Tuesday and Mariam has a smile on her face this afternoon; something that I haven't seen since Saturday. She finally heard from her family. They are safe, she says, after a hard trip from Tyre to Sidon.

She has been staying at my house since Thursday morning, trapped in Beirut after the roads to her native village Siddiqine, just 12 kilometers west of Tyre were blocked. Her only alternative refuge was an apartment in Haret Hreik, too close to Hizbullah's headquarters to be safe. I am relieved that she is here, out of harm's way in my house that now hosts many other friends. I think of her family, this one is not their first escape. They fled Siddiqine last week and stayed with relatives in Tyre thinking it was safer. Indeed it could have been, because the name of the village was on TV too often today. The family had its share of the war and of IDF attacks over the years. Back in 1996, their village was hit hardest losing 42 people in attacks on Qana's UNIFIL camp. In 1993, almost a third of the village's houses were destroyed in another Israeli attack.

Her father is still in the village, making sure their cattle and land is taken care of. The tobacco is in season and now it should have been picked and hung to dry, but the usual laborers are not there. This is the families main source of income, one crop that they labor for 11 months a year. Picking the leaves is a tedious job in which the whole family contributes, working for 12 hours a day starting at four in the morning. What the crop will wield will determine how the family lives next year. This is not what worries her most though, she wonders if he father is alright. "I have no way of contacting, I don't thinking he is eating well, he never eats on his own", she says as we prepare our meal.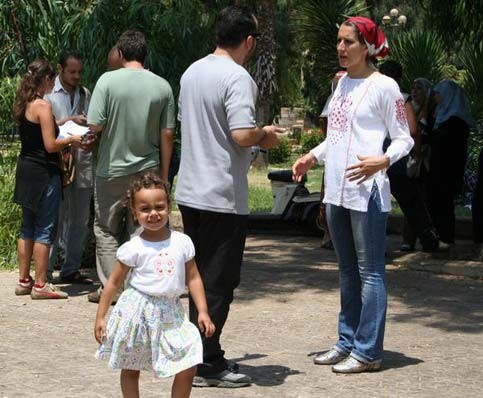 Yet Mariam is making good use of her days here. Since yesterday I have been waking up to find that she is already in her post at the displaced meeting point, helping guide thousands of families fleeing their homes to schools in which they can take refuge. When I passed by her and other volunteers this afternoon they were still without breakfast, and even now at 1:00 am she remains on duty, wrapping up and organizing for tomorrow.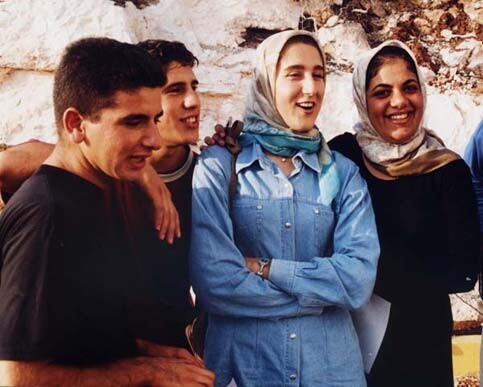 She still has the spirit of the 16 year old girl that I met 10 years ago when I was working on a youth development project in south Lebanon. They did marvelous work that granted them their elders' admiration; a garbage collection project in a village where a municipality did not exist and summer entertainment programs for the younger children. We have made other friends then; Abed who is now working in Beirut we know is safe, but it is Mervat who we lost contact with. She should be in Tyre, but we can't reach her since Friday as the phone lines are mostly cut off. The images of bombardments we see on

TV

and what we have heard from Mariam's family and other friends who have escaped are no relieve.

I have kept contact with all three of them through the years, and continued to hold so much admiration for the little changes they struggle for. I know that Mariam has worked her way through a university degree despite the family's financial hardship and managed to gain the community's appreciation as an independent young woman. She is still struggling now; with a veil she is trying to abandon despite her family's pressure and that of the religious school where she works. I wonder what will become of them in another 10 years, and fear that while a war is waged on their country, all they have done would seem so marginal. It is 2:00 am and as she enters the house, I pray she finds the strength to continue her own struggle as she supports her family and village through the impact of all of this; when and if this ends that is. Above all though, I pray that we hear from Mervat soon.

Muzna Al-Masri is a human rights education activist in Beirut with an MA in Conflict transformation and peacebuilding. For over 10 years Muzna has been working on development and human rights projects in the MENA region, of which four years were spent working in youth and community development in South Lebanon.

Related Links