March 16th, 2006 — In observation of the third anniversary of her death, Palestine Solidarity Committee/

ISM

-Seattle and the Theatersquad presented sidewalk readings of passages from Rachel Corrie's writings in downtown Seattle at rush hour. 

Many members of the community read passages, while others wore tears-of-blood masks and held up door and window frames from demolished homes, along with enlarged photos of Rachel Corrie facing Israeli bulldozers. 

The event was part of the national Rachel's Words campaign in protest of the cancellation of "My Name Is Rachel Corrie" at New York Theater Workshop.

Some of the performers in the event recently participated in Bread and Puppet Theater's Seattle presentation of "Daughter Courage", a different play about Rachel Corrie.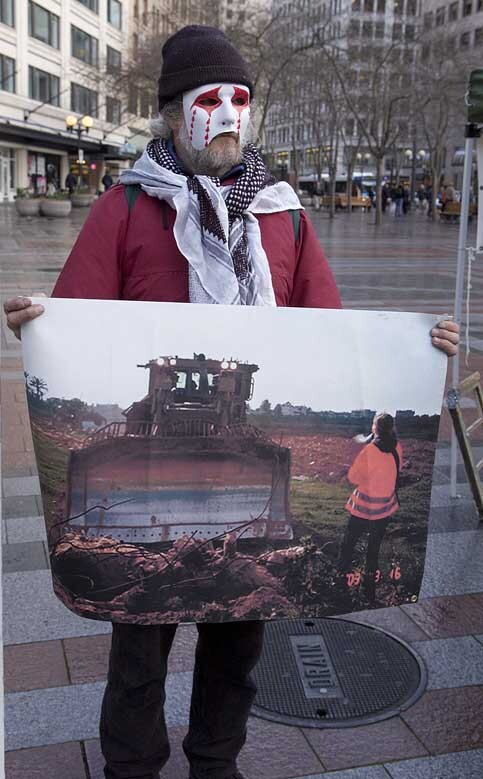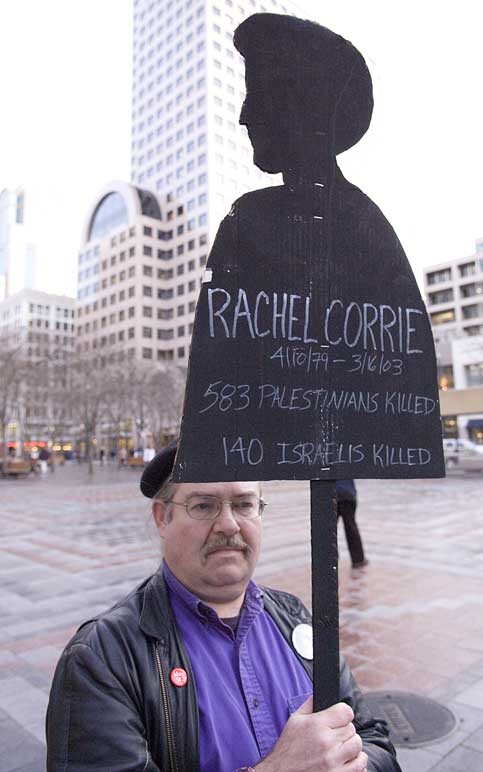 Related Links
Rachel's Words Campaign and News Website
The Theatersquad regularly presents street theater events to draw attention to Palestinian rights and other issues.  Recent large-scale outdoor performances have included "Shadows of Exile" and "Sleepwalking Apocalypse: 9/11".   Contact theatersquad@aol.com.
Tags