After nearly twenty days of war, the southern Gaza neighborhood of Khuzaa, near Khan Younis, was still off limits on 26 July.
Israeli ground forces fired warning shots at neighborhood residents who had gathered one hundred meters from the entrance. They hoped in vain to look for missing relatives and check on the state of their houses.
Abasan al-Kabira, east of Khan Younis, was the easternmost area accessible on that day, or at least what remained of the neighborhood — which once boasted beautiful, large homes and palm trees.
The home of Ibrahim Abukther, 32, was at least three stories high. Now the external walls were missing for the most part.
On the top floor, lying on one of those soft blankets that are found in every Palestinian home, was a human hand. People gathered said Ibrahim was not able to flee in time. Israeli armed forces had begun shelling the road; his house was one of the closest to the fields leading all the way to Khuzaa and the so-called buffer zone.
Ibrahim's left leg, burnt and still attached to the bottom part of his torso, was down in the garden. Emergency medic volunteers had lifted it gently and laid it on a stretcher. The stench of decomposing bodies was overpowering.
The same scenes played out in Shujaiya in northern Gaza that same day.
Abdallah Qarara had grabbed his children and fled his home on 20 July when his neighborhood came under intense bombardment by Israeli air and ground forces. Seventy were killed and two hundred were injured in the attack.
Abdullah looked tired. He had had enough of the war, he said. He just wanted to get on with his life. He showed a photo of his two small children on his phone. They were all now living outside al-Shifa hospital in Gaza City.
During a ceasefire they returned to find that all that remained standing of their home was the frame. The structure would have to be demolished and the home rebuilt.
Downstairs, the family tried to pile up as much as they could onto a horse-drawn cart. Mattresses, pots and pans, those familiar blankets and what looked like sentimental keepsakes: a tray, a plate.
Meanwhile in Gaza City's Beach camp, the Bakr family had suffered the loss of four children playing on the beach in the early days of the war. Just a week later a home belonging to Hassan Bakr was targeted in the refugee camp. Hassan was killed and approximately twenty others were injured.
Children walked barefoot on collapsed cinderblock roofs and broken-up cement blocks. Exhausted, people had stopped asking why. They were picking up the pieces like they had done countless times before, starting their lives over once again. Not knowing what would come next.
Silvia Boarini is a photojournalist based in Beer Sheva and is currently working on a documentary on Naqab Bedouins.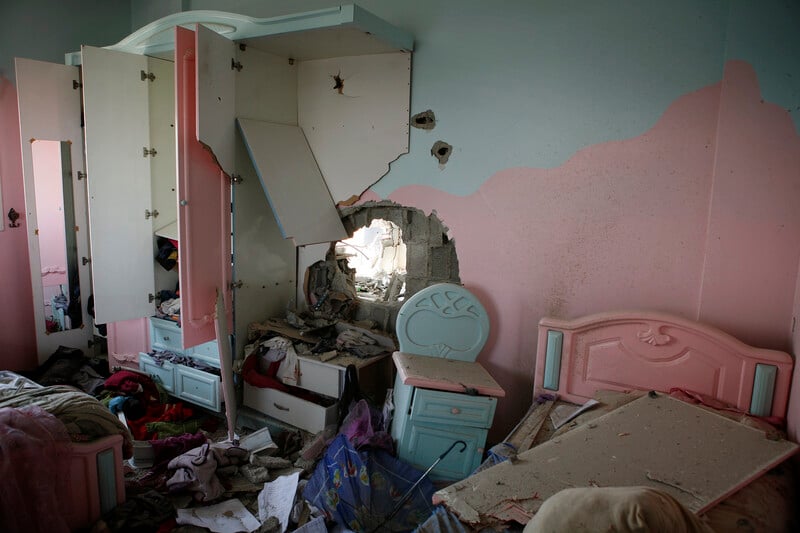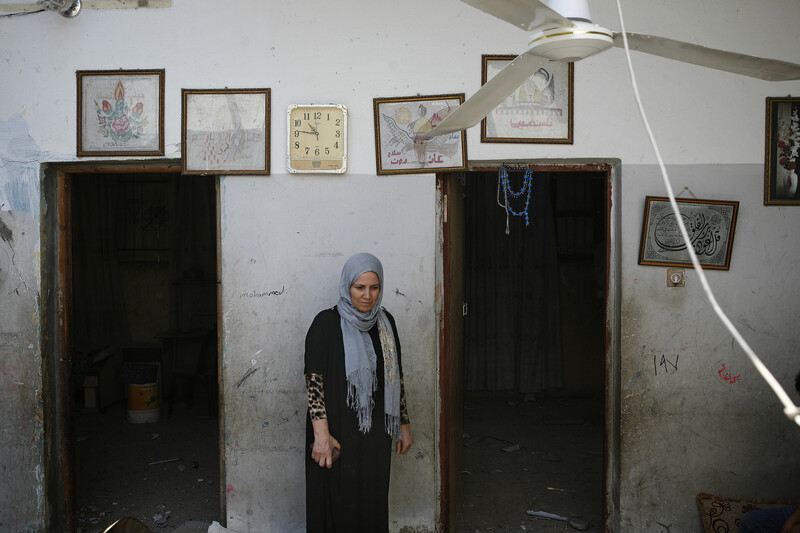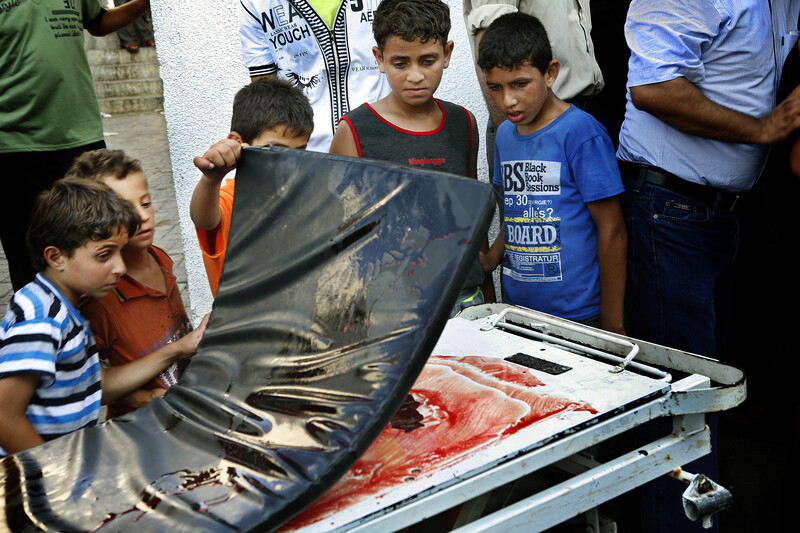 Tags