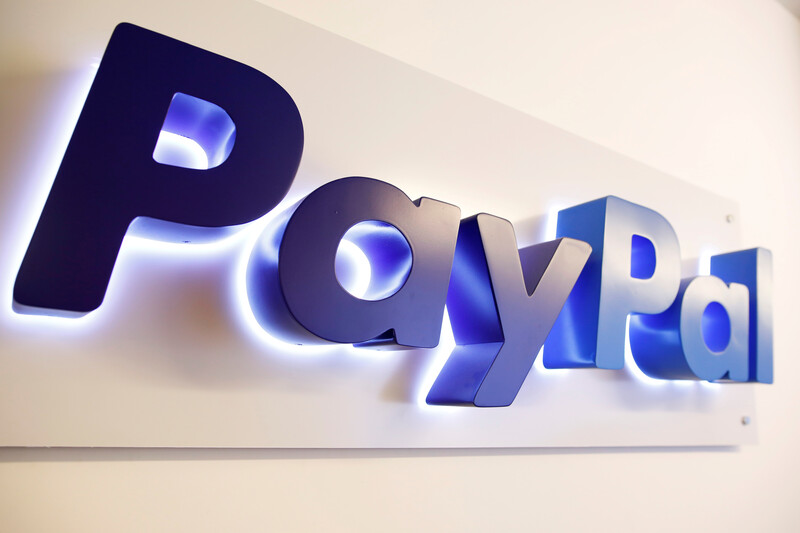 An operative of Israel's global censorship campaign has admitted to exaggerating claims of anti-Semitism in order to engineer crackdowns on supporters of Palestinian rights.
In the latest instance, Benjamin Weinthal has apparently succeeded in persuading PayPal to close down the account of the French online publication Agence Media Palestine.
This constitutes censorship as it denies journalists the means to raise money for their work and retaliates against them for ideas they express.
Agence Media Palestine says it is considering legal action.
Weinthal presents his efforts as reportage for The Jerusalem Post on the actions of companies like PayPal, but what he really does is instigate crackdowns by feeding information – by his own admission distorted – about those he is targeting.
Weinthal is a "research fellow" at the Foundation for the Defense of Democracies, an American neoconservative group that works closely with the Israeli government, and which has attempted to smear the boycott, divestment and sanctions movement for Palestinian rights as linked to Hamas and Iran.
In a 2016 conversation about Israel lobby activities taking place in Europe, revealed here for the first time, Weinthal described how he persuades politicians to crack down on those he claims are anti-Semitic because of their criticisms of Israel.
"You have to exaggerate to get these ideas across, because they don't understand what contemporary anti-Semitism is, many of them," Weinthal explained.
While admitting that such smear tactics are a necessary part of his work, Weinthal took credit for getting journalists Max Blumenthal and David Sheen banned from the Bundestag, the German parliament, in 2014.
Weinthal described how he sent "material" to German Green Party politician Volker Beck smearing Blumenthal – who is Jewish – as being like Horst Mahler, a former left-wing activist who became a Nazi.
Weinthal also described how he has contacted PayPal and banks that provide services to civil society and human rights groups in order to pressure them to close accounts.
He said that his work targets civic groups across France, Germany and Austria.
Undercover investigation
The Electronic Intifada independently verified Weinthal's statements gathered during an undercover Al Jazeera investigation into the activities of the Israel lobby in the United States.
Al Jazeera's film of that investigation has yet to be aired due to censorship ordered by the leaders of Qatar, which funds and hosts the network, under intense pressure from the Israel lobby.
In March, The Electronic Intifada exclusively reported details of the content of the unaired film.
The documentary reveals that the Foundation for Defense of Democracies, where Weinthal is a research fellow, has been functioning as an agent of the Israeli government, even though it is not registered to do so as required by US law.
Sima Vaknin-Gil, the director-general of Israel's strategic affairs ministry, is said to state that the foundation is "working on" projects for Israel including "data gathering, information analysis, working on activist organizations, money trail."
"We have FDD," Vaknin-Gil stated, using the group's initials. "We have others working on this."
PayPal censorship
Agence Media Palestine is a website that publishes articles on Palestine in French, many translated from sources in other languages, including The Electronic Intifada.
The supporters it lists include prominent figures in France, such as the late author and concentration camp survivor Stéphane Hessel, Israeli filmmaker Eyal Sivan and human rights activist Mireille Fanon-Mendès France.
On 12 July, Agence Media Palestine received an email from PayPal's Brand Risk Management department stating:
"We have recently reviewed your usage of PayPal's services, as reflected in our records and on your website http://www.agencemediapalestine.fr. Due to the nature of your activities, we have chosen to discontinue service to you in accordance with PayPal's User Agreement."
The email gives no details of any alleged violations of PayPal's terms of use for its service that allows people around the world to conveniently and inexpensively send money to one another.
Due to its market dominance, there are few alternatives to PayPal. That makes life especially difficult for Palestinians in the occupied West Bank and Gaza Strip, who, unlike Israeli settlers, are given no access to the company's services.
It also makes life difficult for journalists or activists in other countries who find themselves targets of the company's arbitrary actions.
On 16 July, Agence Media Palestine replied to PayPal asserting that "We are a French NGO [nongovernmental organization], duly registered in France, based in Paris, acting within French society in strict accordance with French laws and regulations."
The publication asked PayPal to "explain clearly which activity you object to, and on which legal basis."
PayPal has not replied.
In a further response to PayPal seen by The Electronic Intifada, Agence Media Palestine accuses the company of an "arbitrary act," adding it could "not ignore the links between PayPal and the extreme right-wing propagandist Benjamin Weinthal."
Agence Media Palestine said that unless PayPal justifies its action, the publication "reserves the right to take legal action."
The publication added that it may mount an "information campaign about this discriminatory act for the benefit of a state that has just passed an apartheid law," referring to Israel's recent constitutional law elevating the rights of Jews above those of other citizens.
In response to an inquiry from The Electronic Intifada, a PayPal spokesperson stated in an email on Tuesday: "We do not provide information on account status per company policy."
"PayPal regularly assesses activity against our Acceptable Use Policy and carefully review accounts, closing those that violate our policies," the spokesperson added.
The company provided no details of the alleged violations leading to the shutdown of Agence Media Palestine's account.
PayPal's action is reminiscent of crackdowns on political speech and independent journalism, especially left-wing and Palestine-focused publications, by other Silicon Valley giants such as Facebook and Google.
Weinthal plays ignorant
About an hour after it received the 12 July email from PayPal saying that its account had been shut down, Agence Media Palestine was emailed by Benjamin Weinthal, using his Jerusalem Post reporter persona.
"Your organization lists PayPal as a donation method, but the payment is blocked," Weinthal stated.
"Did PayPal close your account? If so, what was the reason for the closure?" Weinthal asked, feigning ignorance about a matter he had evidently played a key role in instigating. "Is your account in violation of France's anti-discrimination law?"
Weinthal did not respond to a request for comment from The Electronic Intifada.
In an article published the following day, Weinthal cites unnamed "legal experts" to claim that organizations that support the boycott, divestment and sanctions movement are "in violation of the Lellouche Law, which makes it illegal to target Israelis based on their national origin."
He made the same claim in January after PayPal shut down the account of the campaign group Association France Palestine Solidarité.
Yet efforts by Israel and anonymous "legal experts" to interpret French law to ban speech or activism supporting Palestinian rights and BDS have no basis. These efforts amount to bullying and censorship, as even European Union leaders recognize.
BDS advocacy is legal
In 2016, the European Commission, the executive branch of the EU, affirmed that "BDS actions" in its member states are protected as "freedom of expression and freedom of association in line with the Charter of Fundamental Rights of the European Union."
Federica Mogherini, the EU's foreign policy chief, recently reaffirmed that position in what the newspaper Haaretz described as a "personal, sharply worded letter" to Israel's strategic affairs minister Gilad Erdan.
Erdan's ministry leads Israel's global effort to thwart activism in support of Palestinian rights.
Mogherini's letter pushed back at Israel's "vague and unsubstantiated" allegations in a report published by Erdan's ministry accusing the EU of financing terrorism and boycott activities against Israel through nonprofit organizations.
"Allegations of the EU supporting incitement or terror are unfounded and unacceptable," Mogherini stated. "The title of the report itself is also inopportune and misleading; it mixes terrorism with the boycott issue and it creates unacceptable confusion in the public eye regarding these two distinct phenomena."
Attempting to smear BDS activists as associated with "terrorism" has been a key tactic of the Foundation for Defense of Democracies, the group that works with the Israeli government and with which Weinthal is affiliated.
While the EU itself opposes boycotts against Israel, Mogherini affirmed that "simply because an organization or individual is related to the BDS movement does not mean that this entity is involved in incitement to commit illegal acts, nor that it renders itself ineligible for EU funding."
The EU official confirmed once again that such advocacy is protected speech.
Why then is PayPal helping Israel and its surrogates to silence supporters of Palestinian rights?
Ali Abunimah is executive director of The Electronic Intifada.
Tags