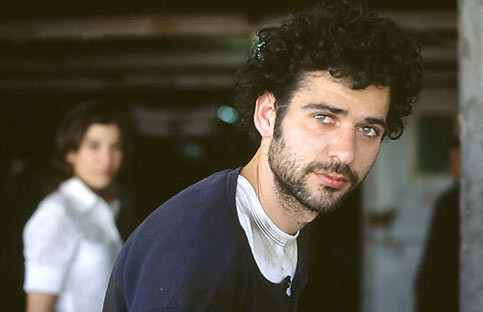 Yesterday at the Beverly Hilton, the motion picture 'Paradise Now' was nominated in the best foreign language film category for the 63rd Annual Golden Globe Awards. The 63rd Annual Golden Globe Awards will take place Monday, January 16, 2006, at the Beverly Hilton Hotel with a live telecast airing on NBC. Last week, Philip Berk, President of the Hollywood Foreign Press Association announced that sixty foreign language films have been qualified for the 63rd Annual Golden Globe Awards.
Hany Abu Assad's film was already chosen as the Palestinian representative for the Oscars, and has won many international awards to date, including the European Film Academy's Best Screenplay award and the Berlin Festival's "Blue Angel" award.
The film, directed by Palestinian director Hany Abu-Assad from a screenplay he wrote with Bero Beyer, the film's Dutch producer. 'Paradise Now' chronicles the 48 hours before two best friends in Nablus are sent on a suicide mission to Israel. The New York Times said it "accomplishes the tricky feat of humanising the suicide bombers depicted in the film". The paper dubbed the film "a taut, ingeniously calculated thriller".
Professional associations in the United States have also embraced the movie. Earlier this week, it was announced that the film is a finalist for the Broadcast Film Critics Association award and has won the National Board of Review award.
This is the first time a Palestinian motion picture was nominated for the Golden Globe Award. Other foreign language films nominated for the Golden Globe Awards are Kung Fu Hustle (China), Master of the Crimson Armor (China), Joyeux Noel (France) and Tsotsi (South Africa).
Founded in October 1943, the Hollywood Foreign Press Association is a group of Southern California-based international journalists The first awards ceremony was held during a luncheon at 20th Century Fox, where the winners in five categories—Best Motion Picture, Best Actor and Actress, and Best supporting Actor and Actress—received scrolls. The actual Golden Globe award came about in 1946, when association president Marina Cisternas came up with the idea of using a statuette of a "golden globe" with a filmstrip circling it.
Arjan El Fassed is a cofounder of the Electronic Intifada
Related Links