Israeli forces shot and killed 11 Palestinians in the occupied West Bank and Israeli police shot dead a Palestinian man in Kafr Qassim, a Palestinian city in Israel, during December.
The year 2022 saw the highest number of Palestinians killed by Israeli forces and settlers in the West Bank, including East Jerusalem, since the second intifada nearly two decades ago.
According to The Electronic Intifada's monitoring, 207 Palestinians were killed by the Israeli military, police and settlers in the West Bank, Gaza and inside Israel during the year, or died from injuries sustained in previous years.
Of those fatalities, 40 occurred in Gaza, eight were in Israel and the remainder in the West Bank. They include a Palestinian great-grandfather who died of a heart attack while being arbitrarily detained, an activist who was struck and killed by a truck driver during a car confiscation operation in the South Hebron Hills, and a man who died after inhaling tear gas fired by the military, all in early January.
Additionally, 13 Palestinians were killed by rockets fired towards Israel that landed short in Gaza or in unclear circumstances during Israel's three-day offensive in the territory in August.
The UN humanitarian monitoring group OCHA recorded some 10,000 Palestinian injuries by Israeli forces in the West Bank and Gaza during 2022, as of 19 December.
And in September, a Palestinian in the West Bank died from injuries sustained during a raid on Nablus' Balata refugee camp in which he was reportedly killed by Palestinian gunmen who apparently mistook him for undercover Israeli forces.
Thirty-one people in Israel and Israelis in the West Bank were killed by Palestinians during the year, according to The Electronic Intifada's monitoring. Around two-thirds of those fatalities occurred in Israel and the rest took place in the West Bank.
Deadly raids
December's deadly violence began on the first day of the month, when Naim Jamal al-Zubaidi and Muhammad Ayman al-Saadi, reportedly local leaders of Islamic Jihad in their mid-twenties, were killed during a raid in Jenin, a city in the northern West Bank.
Israel claimed that al-Saadi was involved in the abduction of the body of an Israeli citizen who had died in a car crash the previous month and "directed the negotiations with the Palestinian Authority to release it," according to Israeli media.
The following day, Israeli forces shot and killed Ammar Hamdi Nayef Miflih at point blank range in the town of Huwwara near the West Bank city of Nablus. Media reports gave his age as 22 or 23.
Israel claimed that the shooting was in response to a stabbing attack, but video appears to show that Miflih was not holding anything in his hands when he was shot and killed.
Israeli forces prevented paramedics from providing medical care to Miflih and confiscated his body, which was returned to Palestinians on 29 December.
Israel withholds the bodies of Palestinians killed during attacks and alleged and attempted attacks so that they may be used as bargaining chips in future negotiations.
On 5 December, Israeli forces shot Omar Yousif Manna, a 23-year-old baker, in the face and chest during confrontations that erupted during a raid in Dheisheh refugee camp near the West Bank city of Bethlehem.
Israeli forces prevented paramedics from reaching Manna and left him to bleed to death.
On 7 December, Israeli forces shot and killed Mujahed Mahmoud Hamed after he allegedly fired at a military outpost from a moving vehicle near Ofra, a settlement built on land belonging to the villages of Ein Yabrud and Silwad near the West Bank city of Ramallah.
The following day, Israeli forces raided Jenin and opened fire on two vehicles, killing their drivers at a time when "there were no clashes in the area, nor eyewitnesses," according to the Palestinian Center for Human Rights.
The men were identified as Palestinian resistance fighters Sidqi Sidiq Zakarneh, 29, and Tariq Fawzi Salem al-Damaj, 26. There is no indication that they were engaged in armed action against occupation forces at the time of the Israeli attack, making the killings preplanned extrajudicial executions, according to PCHR.
Soon after the shootings, as paramedics and civilians attempted to retrieve the slain men's bodies, Israeli snipers opened fire again, striking 46-year-old Ata Yasin al-Shalabi, a worker from nearby Qabatiya who was attempting to evacuate one of the bodies when he was shot in the head and abdomen, killing him.
Children killed
Also on 8 December, Israeli forces shot and killed Diyaa Muhammad al-Rimawi, 16, near Aboud, a village northwest of Ramallah.
Another child, 15-year-old Jana Majdi Issam Assaf, was shot and killed while standing on her rooftop during an Israeli raid on 11 December. Amir Cohen, the chief of Israel's Border Police, saluted the officers who shot her.
Jana was the second girl killed by Israeli forces in the West Bank in 2022 and the 27th killed in the territory since 2000, according to Defense for Children International-Palestine.
The rights group said that 36 Palestinian children were shot and killed by Israeli forces or settlers in the West Bank during 2022. A total of 53 children were killed in the West Bank and Gaza during the year, according to the rights group.
Defense for Children International-Palestine said that it "documented the killing of 17 Palestinian children between 5-7 August" during Israel's offensive in Gaza, adding that the group "continues to investigate several incidents."
OCHA, the UN humanitarian monitoring group, said that 75 Palestinians, 16 of them children, were killed in search-and-arrest raids across the West Bank during 2022. There were a total of around 3,500 such raids as of 19 December, according to the group.
On 22 December, Israeli forces shot and killed Ahmad Daraghmeh, a 23-year-old football player from the town of Tubas near Nablus. Israel claimed that troops came under fire while escorting Jewish worshippers at Joseph's Tomb in Nablus, a site of regular deadly violence.
Three Palestinians, including two children, were killed in separate incidents at the holy site in November.
A total of five Palestinians were killed and at least 550 injured by Israeli forces while accompanying Jewish worshippers to the site during 2022, according to UN monitoring.
On 23 December, Israeli police shot and killed 23-year-old Naim Badir after he allegedly opened fire toward them and attempted to run them over with a car in Kafr Qassim, a Palestinian village in Israel.
Israeli authorities released a compilation of security camera footage that it said shows Badir aiming a gun at police and reversing a car towards a group of officers. Two officers were lightly wounded in the incident, according to media reports.
The man's family said that Badir was killed in "cold blood."
Demolitions and arrests
Israeli forces demolished or seized more than 900 Palestinian-owned structures in the West Bank during 2022, according to OCHA, displacing more than 1,000 Palestinians. At least 86 of those structures were funded by the European Union, OCHA said.
OCHA also recorded some 750 settler attacks against Palestinians in the West Bank, 160 resulting in casualties and 600 resulting in property damage.
HaMoked, an Israeli human rights group, said that as of January 2023, Israel was holding more than 850 Palestinians without charge or trial under administrative detention orders, more than 350 more than were being held one year previously.
In addition, Israel was holding some 2,400 Palestinian prisoners and an additional 1,400 Palestinian detainees awaiting trial.
HaMoked said that Israel's treatment of so-called security inmates "violates their rights to equality, dignity, family life, education and more, in contravention of international law."
Addameer, a Palestinian human rights group, said that Israeli occupation forces arrested around 7,000 Palestinians during 2022. More than 3,000 Palestinians in Jerusalem were arrested, the highest among any city.
"Notably, around 106 Palestinians from the Gaza Strip were arrested, including 64 Gazan fishermen," Addameer stated.
Of the 4,700 Palestinians currently held in Israeli prisons, according to Addameer, are 29 women, 150 children, five legislators, 15 journalists and "330 detainees who have spent more than 20 years in prison."
"Furthermore, there are 552 detainees who are sentenced to life imprisonment, the highest of which is Abdullah Barghouthi, with 67 life sentences," Addameer said.
"As for solitary confinement, 70 Palestinian prisoners were punitively put in isolation throughout this year, of which 40 are still held in isolation."
Meanwhile, Israel's most openly extreme-right and fascist government to date was sworn in on 29 December, with Prime Minister Benjamin Netanyahu pledging to advance formal annexation of West Bank land.
"The Jewish people have an exclusive and unquestionable right over all areas of the land of Israel," Netanyahu stated in his outline of the new government's guiding principles.
On 30 December, the UN General Assembly voted in favor of requesting an advisory opinion from the International Court of Justice on Israel's "prolonged occupation, settlement and annexation of the Palestinian territory."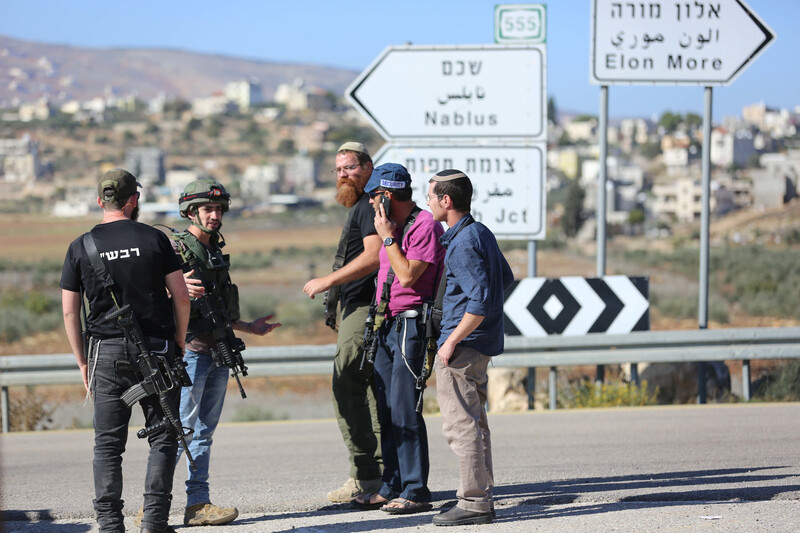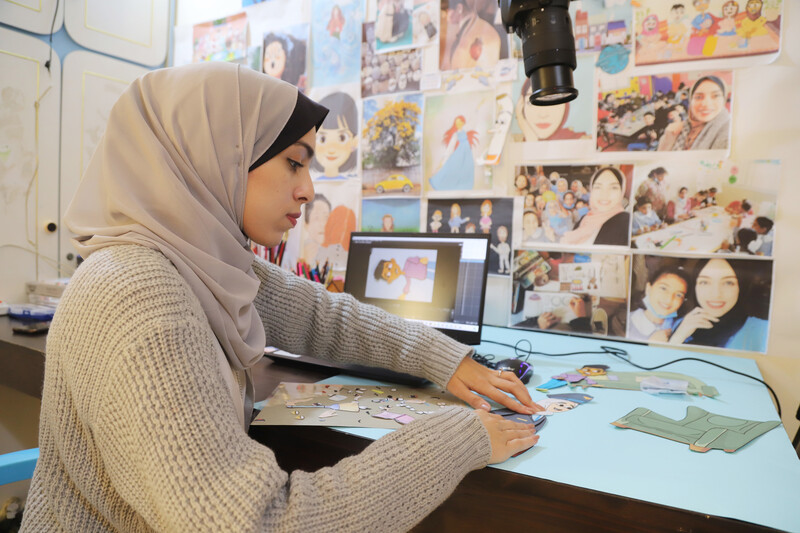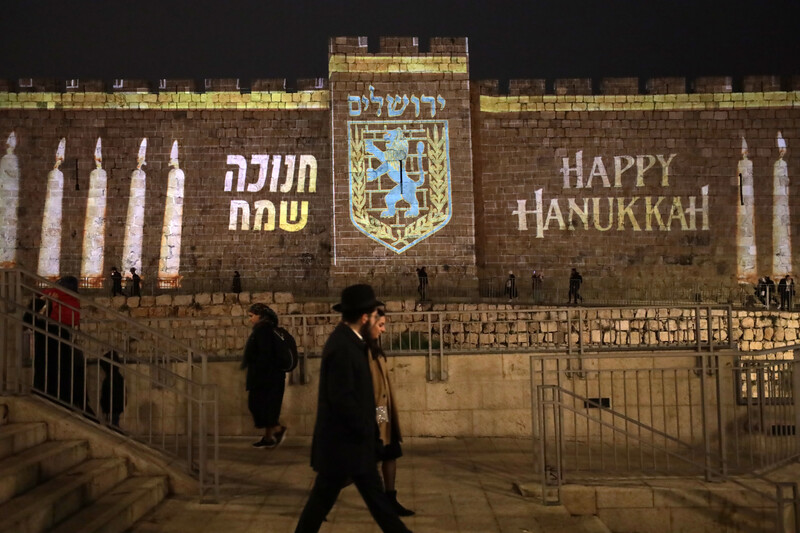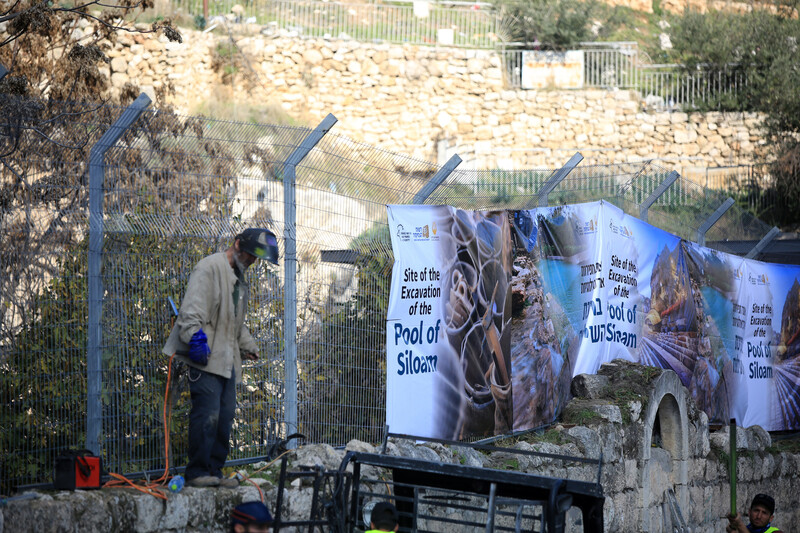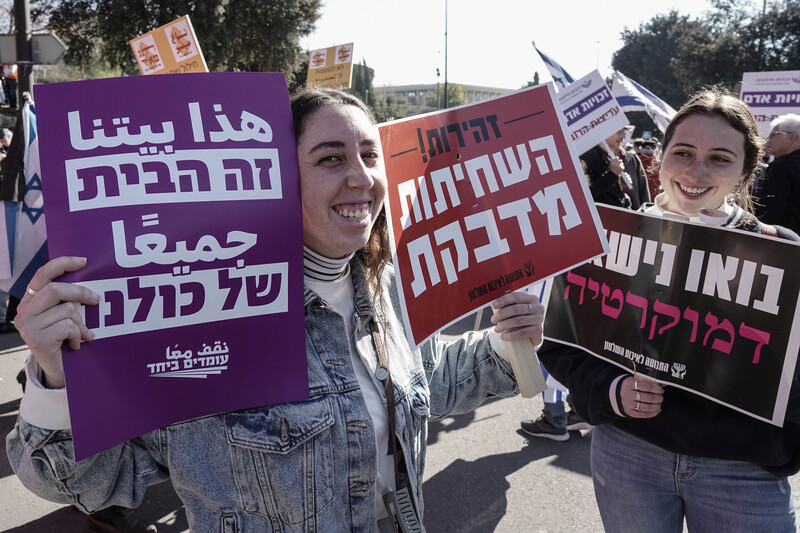 Tags