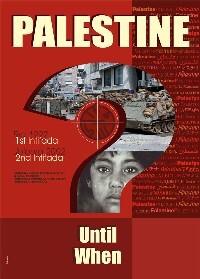 Some 65,000 are making their way to Johannesburg for what is expected to be the largest international gathering in a decade, and the largest ever in Africa. Under difficult conditions, which have inhibited national preparations and frustrated momentum, Palestinians coming from Palestine are still pushing matters forward in hopes that the massive crimes of the past two years, and beyond, are not forgotten within this large-scale event.
The World Summit on Sustainable Development and the parallel Civil Society Global Forum, where the representatives of NGOs worldwide will be meeting, are to begin this week, August 26th and 19th respectively.
The events around the Summit will run for approximately two weeks and will take place in various locations in and around Johannesburg.
No doubt, the success of Durban's World Conference Against Racism has sparked hope among Palestinians and others seeking a much- needed voice, that such events can play a significant role, especially for the southern countries. At the least, this Summit will find extensive coordination among the international civil society and grassroots sectors.
It is expected that from the West Bank and Gaza, some 25 people will be attending, contingent upon travel restrictions placed upon them by the various checkpoints they will encounter on the way out of the country.
Palestine will have an exhibition at the Global Forum, and a number of side events to bring people together on the issues.
Palestine sees the open international discussions of the past months on the expected failures of the Summit as a positive sign in that, though the Summit itself and the 'spirit of Rio' have not been met, acknowledgments of the massive shortcomings to deal with the real issues behind the talks of sustainable development can eventually lead to new, future demands that will, perhaps, be more likely to succeed. Though any significant, world-wide achievements and shifts will not take place in this conference, confronting the past ten years, discussing it, and building relations is important for Palestine in bridging the crimes against Palestine with the countless international injustices that exist and will surface publicly during the Summit.
The Palestine NGO Delegation will be at the Summit from August 19th to September 3rd. To meet with the Delegation at the Summit or to find out more, contact Jamal Juma', Delegation/PENGON Coordinator.