NEW SIX-NIGHT FESTIVAL IN LARGEST VENUES EVER AFTER LAST YEAR'S SELL OUT ONE WEEK IN ADVANCE!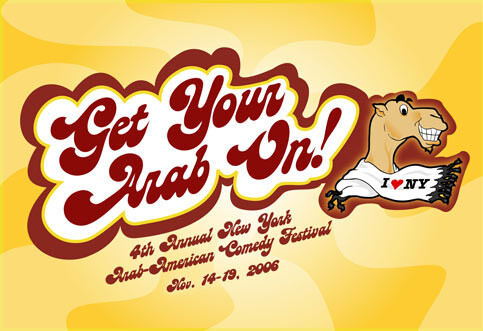 The groundbreaking New York Arab-American Comedy Festival (
NYAACF
) will hold its 4th Annual Festival from November 14th–19th, 2006.
The 2006 event promises to provide entertainment that is funny, uniquely original and politically insightful. The Festival — which has three components: Sketch Comedy Nights (comedic theatre), Stand-Up Comedy Nights, and a Short Comedic Film Night — has served as a launch pad for emerging talent while providing a much-anticipated forum for the presentation of new works.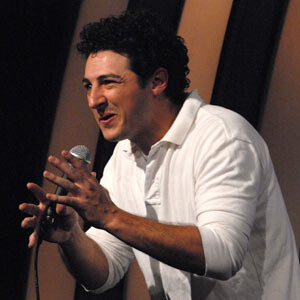 The three nights of sketch comedy will be presented for the first time ever by the critically acclaimed and award winning Theater for the New City (Crystal Field, Executive Artistic Director). The stand-up comedy shows will be held at the new Gotham Comedy Club, home of Comedy Central's
Live at Gotham,
and the short comedic film night will be held at the Pioneer Theater.
Festival organizers vow that no topic is off-limits as the theater pieces comedically tackle such topics as the perception of Muslims in America, the Bush administration, an infomercial on "How to be a real American" and even an Arab Superhero.
Founded in 2003, the Arab-American actors, comics, playwrights and filmmakers, who participate in the Festival use comedy to dispel negative stereotypes and foster understanding, while at the same time making people laugh!
The NYAACF has attracted positive media coverage and effectively dispelled industry and social stereotypes for the Arab-American community. As the only festival in the country that celebrates the humor of Arab-Americans, NYAACF is popular not only among the Arab-American community, but with American crowds as well.
This year's participants include
Waleed Zuaiter
(The Public Theater's
Mother Courage
and
Stuff Happens
),
Leila Sbitani
(Host of Nickelodeon's
Hi-Jinks
), from Los Angeles comedian
Aron Kader
(
Axis of Evil
comedy tour),
Hend Ayoub
(the new movie opening October 27
Death of an American President
aka "
D.O.A.
P"), Festival co-founders
Dean Obeidallah
, a comedian who received rave reviews for his one man show
I Come in Peace
which premiered at the 2006
NY
Fringe Festival and co-producer/co-star of Comedy Central's
The Watch List,
and
Maysoon Zayid
, comedian and actress, who has been featured on
NBC
's
Nightly News,
MTV
, and
As the World Turns.
This year's Festival promises to continue the tradition of edgy and entertaining comedy that has earned the NYAACF the reputation as one of New York City's most anticipated events.
New York Arab-American Comedy Festival - November 14th-19th
All tickets $15. Festival tickets can be purchased via Theatermania at arabcomedy.theatermania.com or by calling 212-352-3101. For more information please visit www.ArabComedy.org.
NYAACF 2006 Play Selections
(in alphabetic order by title)
"Dinner Game" with Lameece Issaq, Leila Sbitani, Neil Potter and Yussif Kamal.
"Nissa" with Leila Buck, Michele Rafic, Rania Khalil, Hany Kamal and Ahd Kamel.
"Leila Layla" with Tamar Vezirian, Ramsey Fargallah, Lena Rizkallah,
Haythem Noor, and Alia Tarraf.
"Iron Sheikh" with Mo Fathelbab, Maha Chehlaoui, Tracy Francis, Ryan Shrime, Laith Nakli, and Omar Koury.
"Living it up on Long Island" with Maya Chehlaoui, Jake Kader and Mike Mosallam.
"And now another word from our sponsors" with Ramsey Fargallah, Waleed Zuaiter and Hend Ayoub.
Stand up Comedy Nights
Tuesday, November 14
at 9:15 PM (Headliner Show)
Wednesday, November 15
at 7:00 PM (New Faces of Arab Comedy)
and 9:00 PM (Headliner Show)
Gotham Comedy Club
208 West 23rd Street (bet 7th and 8th Aves)
New York, NY (212) 367-9000
Short Comedic Film Night & Party
Thursday, November 16 at 5:00 PM and 6:45 PM
Films @ The Two Boots Pioneer Theater
155 East 3rd Street (bet. Avenues A and B)
New York, New York (212) 591-0434
Party @ 8:00 PM - Le Caire Lounge
189 E. 3rd Street, Bet. Aves A&B, New York, New York. (212) 777-7447.
Theater for the New City Presents Sketch Comedy Nights
Friday, November 17 and Saturday, November 18 at 8:30 PM, Sunday November 19 at 6:00 PM at Theater for the New City, 155 First Avenue (bet 9th and 10th Streets) New York, NY. (212) 254-1109.
Related Links