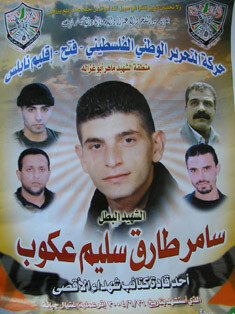 "Where is your howiya?" shouts an Israeli soldier at me. "I don't have one," I reply. Huwara checkpoint seems quiet. Israeli women from Makhsoom Watch try to speed up the process by watching at the scene. Palestinians are standing in line awaiting inspection. "It's forbidden to enter Nablus for foreigners and Israeli citizens," the soldier says. Since my father left Nablus in 1963 and since I was born in The Netherlands I don't have an Israeli occupation identity card, also known as "howiya". It takes some time to explain the immigrant soldier that I want to visit my family.

After checking my passport and visa for the third time, the soldier let me enter Nablus, less than a week after Israeli forces killed nine Palestinians in Nablus.

Israeli forces moved into the town and continued until Sunday morning, June 27. Dozens of men and children gathered and threw stones at Israeli army vehicles. Israeli forces opened fire and wounded 14 Palestinians, including six children. On Friday, June 25, Palestinians continued to resist the Israeli army presence. A student, Mohammad Fuqaha was instantly killed by a live bullet to the chest and three others were wounded. He was shot from a distance of less than 70 meters.

That night, three Israeli jeeps arrived at the Yasmina area of the old city. They stopped near the Awada building, an apartment building that was turned into a military post. When family members of Maher Salim went to look from their balcony to see what was happening Israeli troops fired at them. Eihab Salim (16) was instantly killed by a live bullet to the head. His twin brother, Bahaa' was seriously wounded by a live bullet in his face and their father was wounded by shrapnel in the head. When their neighbour, Mo'tasem Ya'ish, 35, tried to call an ambulance Israeli soldiers fired two sound bombs at him in order to force him to drive away from the area. At midnight an ambulance was allowed into the area and members of the family were evacuated to Rafidya hospital.

On Sunday, five days ago, around 30,000 Palestinians filled the streets of Nablus to pay their last respects to the martyrs. All schools and shops were closed as the bodies of the martyrs began their journey from the hospital to the martyrs cemetry. The mourners protested against the security cooperation between the Palestinian Authority and Egypt and Jordan. They don't expect to be protected by these forces, at least, not against the occupation. Many of the mourners went to a site in the old city where the Israeli army killed the fighters.

Today, Nablus experienced another invasion and killings. On Thursday, Israeli soldiers entered the city center, sealed it off and imposed a curfew on the old city, the kasba. They blocked the old town and streets were closed with barbed wire. We take a taxi and drive into Nablus. All cars have to drive on one side of the road as we pass the National Hospital and Hussain Square. I see Israeli army jeeps blocking the old city. That afternoon I drove downtown but besides rocks on the streets, army jeeps and barbed wire, we couldn't see anything.

The next day, the curfew was lifted. We decided to take a look in the old city. An aweful smell of rotten vegetables, garbage, the results of days of curfews and followed by days of strikes. This time, the atmosphere in the old city seemed grim. Nablus is especially hard hit. Someone said: "When something happens in Ramallah, they close Nablus, when something happens in Jericho, they close Nablus, even when something happens in Gaza, they think it's necessary to close Nablus. In June 2003 I visited Nablus, and even in April 2002, after the large scale invasion and destruction of the old city, but I never experienced such a dark mood before.

Arjan El Fassed is co-founder of The Electronic Intifada and recently returned from a visit to occupied Palestine.