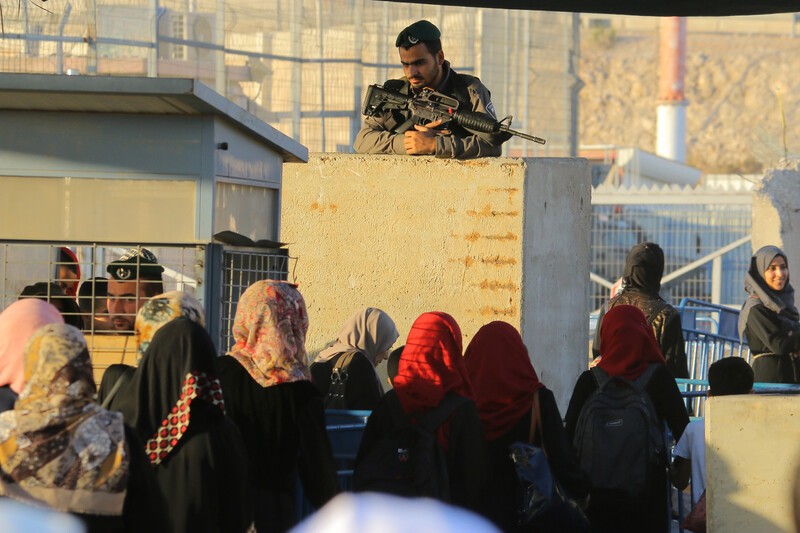 Israeli forces killed six Palestinians in the occupied West Bank during the month of July.
Both Muhyee al-Tibakhi, 10, and Anwar al-Salaymeh, 22, were killed by occupation soldiers in the West Bank town of al-Ram near Jerusalem.
On 19 July al-Tibakhi was killed by a sponge round fired by soldiers towards a small group of children throwing stones at them in the area of the town where Israel is building a concrete wall. The boy is the 26th Palestinian child to be killed in the West Bank and Gaza Strip since the beginning of the year.
Al-Salaymeh was killed on 13 July when soldiers opened fire on his car; one of two passengers in the vehicle was injured.
Israel claimed that its Border Police combatants feared al-Salaymeh was trying to run them over, but the human rights group B'Tselem said that "eyewitness testimony and statements by the passengers in the car – later confirmed by security camera footage – raises serious concern that the lethal gunfire was entirely unjustified."
Apparent extrajudicial killing
Israeli forces apparently extrajudicially executed Muhammad al-Faqih, who its intelligence agency claims carried out a shooting near Hebron earlier in the month that caused the crash of a car, killing an Israeli settler and injuring his wife.
Israeli forces besieged a home in which al-Faqih was hiding in the Hebron-area village of Surif on 27 July, firing on it with small arms and missiles, then using construction machinery to destroy most of the house while al-Faqih was inside after he refused to surrender.
Another three Palestinians, Mustafa Baradiya, 51; Sarah Tarayra, 27; and Rami Muhammad Zaim Awartani, 31, died of injuries sustained during what Israel alleges were attacks on soldiers.
Awartini was shot and killed after allegedly running towards soldiers while carrying a knife at the Huwwara military checkpoint near the northern West Bank city of Nablus on 31 July. No Israelis were reported injured during the incident.
Baradiya was fatally wounded outside al-Arroub refugee camp near Hebron on 18 July after he allegedly lightly injured two Israeli soldiers by stabbing them with a screwdriver. His brother was shot dead in the same location three months earlier after he allegedly attempted to hit a soldier in the head with an ax. No Israelis were injured during that incident.
Tarayra was shot and killed on 1 July near the Ibrahimi mosque in the Old City of Hebron, the site of several other deadly incidents since a new phase of violence began last October. Israeli police claimed that the woman was killed after attempting to stab soldiers at a checkpoint. No Israelis were reported injured during the incident.
Israel froze tens of thousands of entry permits and imposed sweeping closure and other movement restrictions on the Hebron area following multiple deadly attacks on Israelis in the area on 30 June and 1 July.
The closure significantly disrupted "the access of some 400,000 Palestinians to services and livelihoods," the United Nations monitoring group OCHA stated.
UN Secretary-General Ban Ki-moon said on 12 July that "closures – such as those in Hebron – as well as punitive demolitions and blanket revocations of permits penalize thousands of innocent Palestinians and amount to collective punishment."
A 63-year-old Palestinian man died after he suffered excessive tear gas inhalation on 1 July after Israeli forces fired on a crowd of Palestinians attempting to cross the Qalandiya checkpoint, where the Israeli military controls movement between the West Bank cities of Jerusalem and Ramallah, to pray at Jerusalem's al-Aqsa mosque on the last Friday of Ramadan.
Gazans die of injuries
In Gaza, Nael Suleiman Salah, a 19-year-old fighter with the Qassam Brigades, Hamas' armed wing, died of his injuries sustained when he was shot in the head by Israeli soldiers in May 2015. An Israeli army spokesperson said at the time that Salah was the "main instigator" of a group trying to breach the fence along Gaza's boundary with Israel.
Another Palestinian in Gaza, Hadiya Abu Shammala, died of injuries sustained 15 years earlier when she was shot in the head by Israeli forces as she was traveling with other family members in a taxi that took a wrong turn near the Rafah crossing leading to Egypt.
The taxi driver "immediately pulled over and made a U-turn, but Israeli soldiers stationed near the crossing opened fire at the vehicle, injuring the driver along with Abu Shammala, then 53 years old, and two other young women," according to the Ma'an News Agency.
On 31 July, skeletal remains were found under the rubble of a home in the Shujaiya neighborhood of Gaza City which was razed during a ground incursion during Israel's 51-day onslaught in summer 2014.
Also in Gaza, two Palestinian fighters with the armed wing of Islamic Jihad died in separate tunnel collapses.
Rocket fire and airstrikes
On 1 July, a Palestinian armed group fired a rocket at the Israeli town of Sderot, damaging a building; the following day the Israeli army carried out a series of airstrikes "targeting sites reportedly belonging to Palestinian armed groups," injuring two people and causing property damage, according to OCHA.
The Egyptian-controlled Rafah crossing, the sole point of exit and entry to the vast majority of Gaza's nearly 1.9 million residents, was exceptionally opened for travel in both directions on 2-4 July, allowing nearly 3,000 people to exit and 1,600 to enter Gaza. More than 30,000 people are registered and waiting to cross, among them medical patients needing treatment unavailable in Gaza.
Gaza's sole power plant was forced to shut down one of its two operating turbines on 14 July "due to a shortage of fuel, triggering rolling power cuts of 18-20 hours per day, up from 16-18 hours previously," OCHA reported.
"This has had a significant impact on the provision of basic services, water supply and health in particular. The fuel shortage is reportedly attributed to the continuing disputes between the Ramallah and Gaza authorities over a tax exemption for the fuel purchased for the plant," OCHA added.
Meanwhile in Syria, Yaser Mahmoud Shuaib, a Palestinian refugee and worker with UNRWA, the UN agency for Palestine refugees, was killed in Aleppo on 17 July when he was struck by shrapnel fragments in his back.
Several people, including a 16-year-old boy and a baby girl, were reported to have been killed and more were injured in Khan Eshieh refugee camp near Damascus during multiple Russian and Syrian government airstrikes and by sniper fire throughout the month.
More than two dozen Palestinians died as a result of the ongoing violence in the country during July, according to the Action Group for Palestinians of Syria.
Editor's note: an earlier version of this story stated that five Palestinians were killed in the West Bank during July. It has been corrected to state that six were killed and details of the killing of Rami Muhammad Zaim Awartani have been added.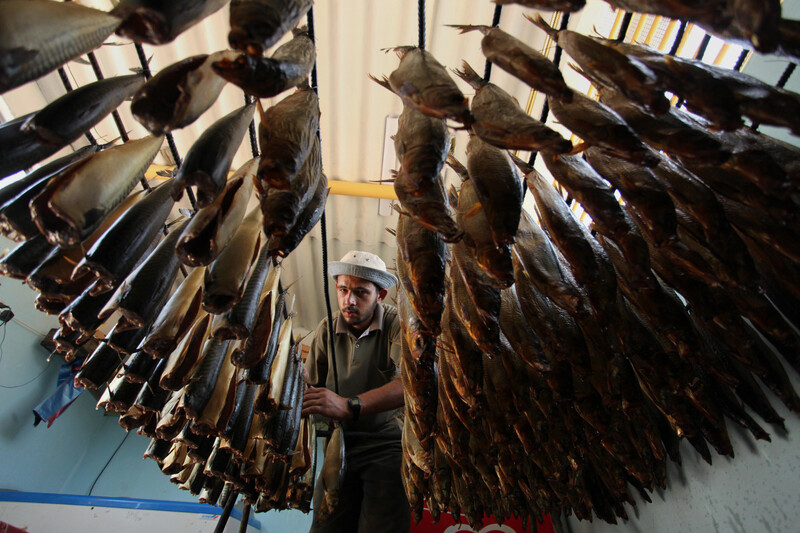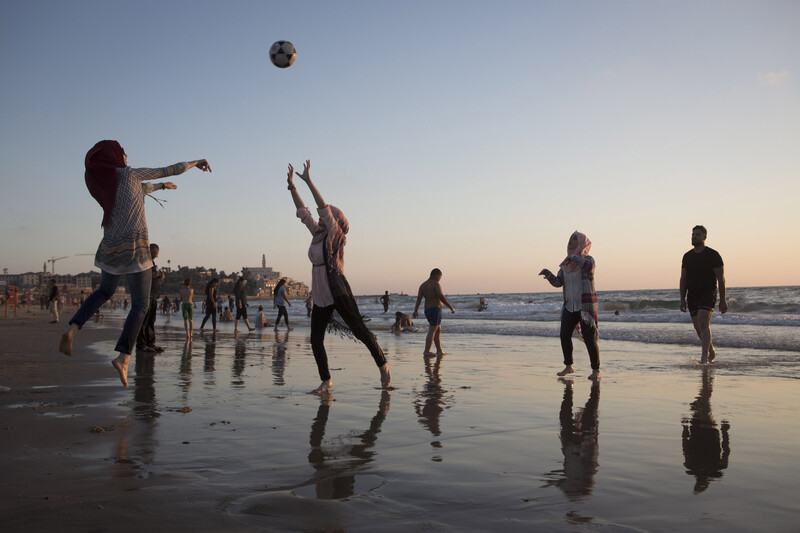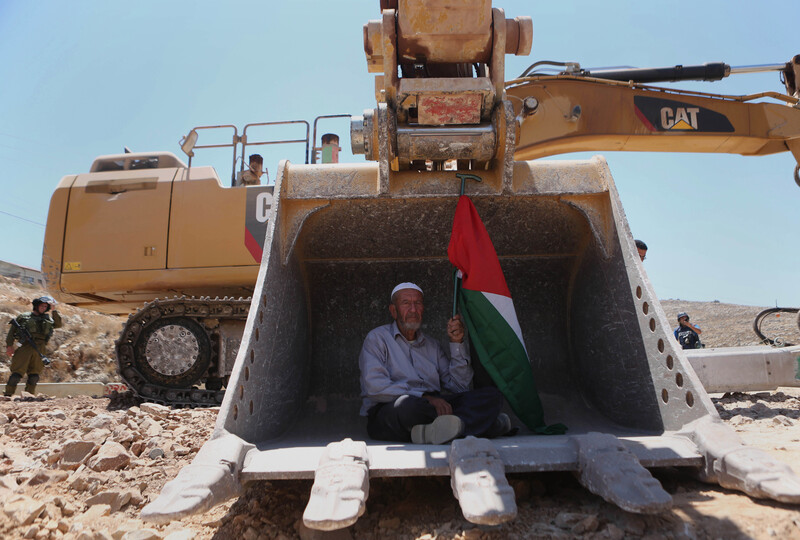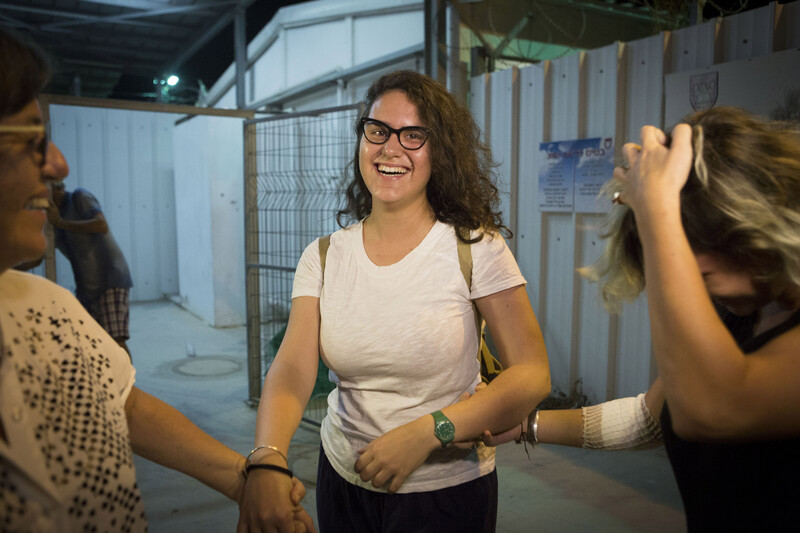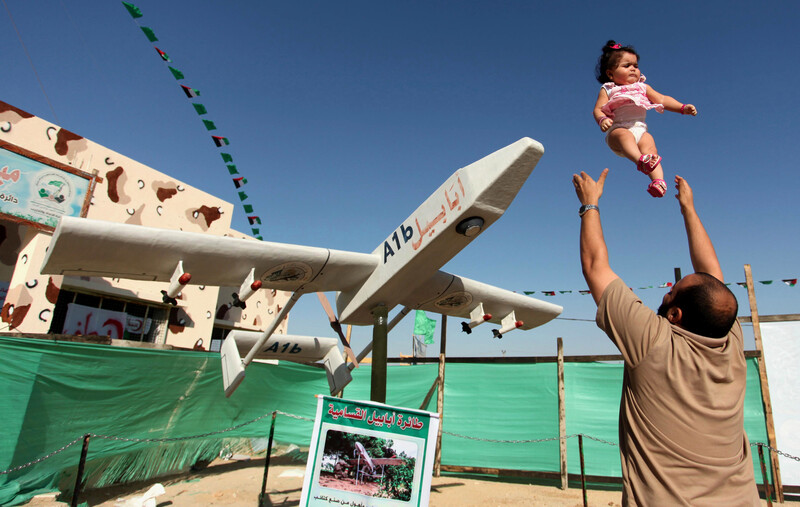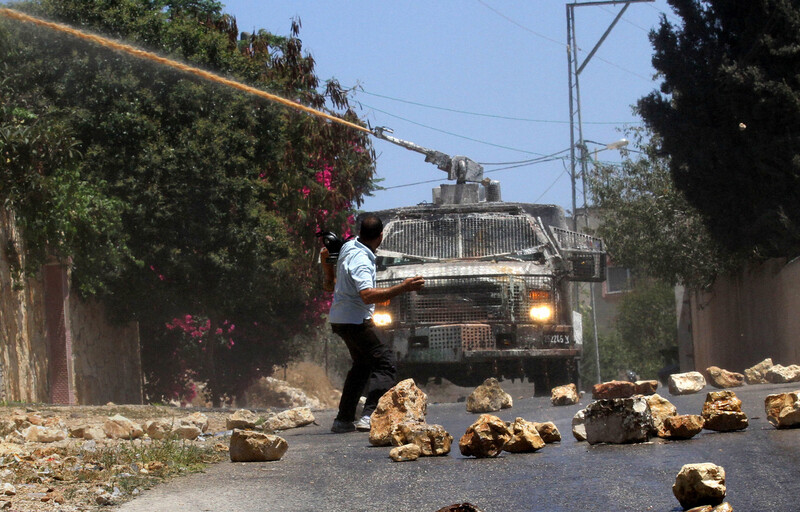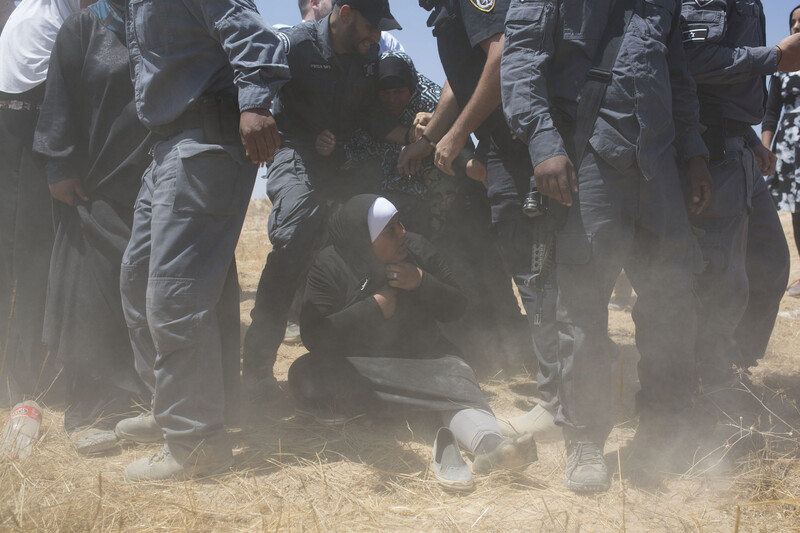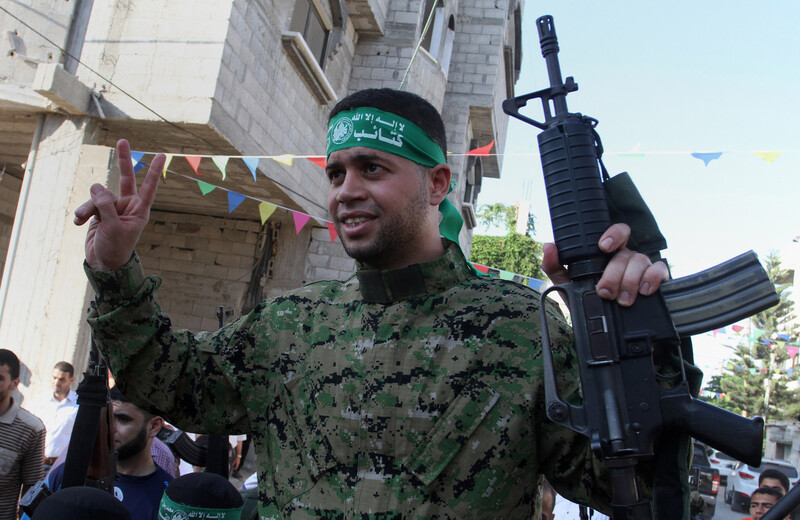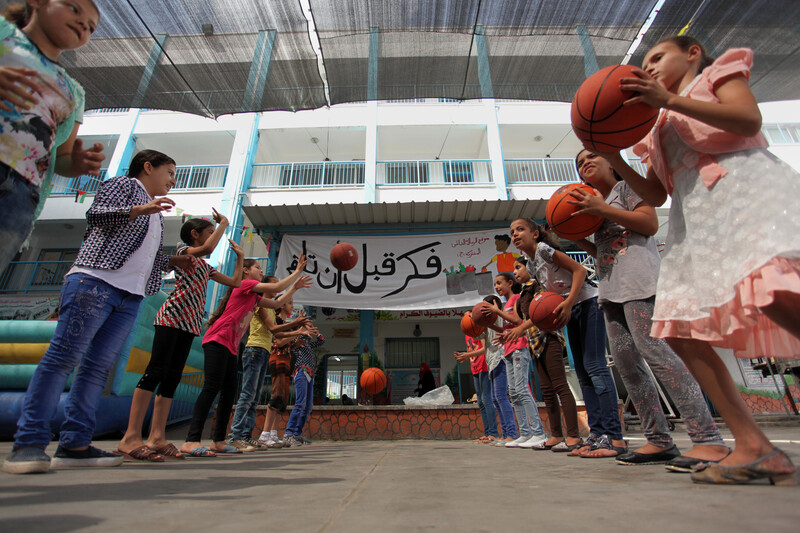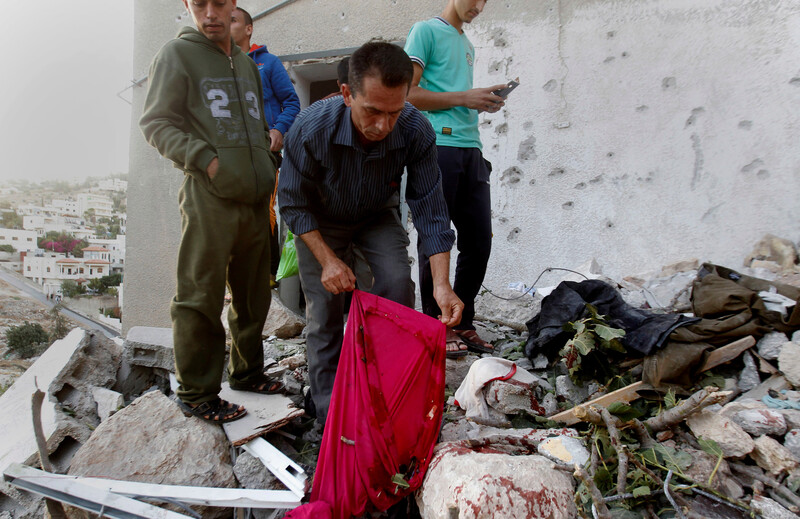 Tags