In Palestine, the new year got off to a violent start.
On 8 January, Fadi Ahmad Hamdan al-Qunbar, 28, plowed his truck into a group of Israeli soldiers in Jerusalem, killing four before he was shot dead. Israel plans to revoke the Jerusalem residency of al-Qunbar's relatives and issued orders to demolish their home.
Two Palestinian men, Muhammad al-Salahi, 32, and Muhammad Abu Khalifa, 19, were killed during army raids in the occupied West Bank during the month.
Qusay al-Amour, 17, was the first Palestinian child killed by Israeli forces this year. He was shot dead while hiding from soldiers in a grove in Tuqu village near the West Bank city of Bethlehem. Soldiers were shown on video dragging the boy dozens of meters, his head repeatedly hitting the ground, after he had been shot.
Soldiers were seen on video shooting and killing Nidal Daoud Mahdawi, 44, at a checkpoint near the West Bank town of Tulkarem. The army claimed he was attempting to attack soldiers. Hussein Salem Abu Ghosh, 24, was slain during the course of an alleged car ramming attack near a Ramallah-area settlement in the West Bank. No Israelis were injured during either incident.
Deadly raid on Bedouin village
Yaqoub Abu al-Qiyan, 50, was shot and killed during a home demolition raid in Umm al-Hiran, a Palestinian Bedouin village in southern Israel that the state aims to evacuate and replace with a Jewish settlement named Hiran.
Police claimed that Abu al-Qiyan was attempting to ram police with his car, but video from the scene bolsters eyewitness claims that Abu al-Qiyan was not attempting any attack, and lost control of his vehicle and ran into police only after he was shot. A police officer was killed during the incident; eyewitness testimony suggests the officer may have been killed by police fire.
A Palestinian citizen of Israel was charged with murder in the 3 January shooting death of an Israeli driver and the attempted murder of a rabbinical conversion judge. "According to the indictment, Muhammad Shinawi, 21, acted out of political and religious motives," the Tel Aviv daily Haaretz reported.
Gaza under siege
Muhammad al-Hissi, a 33-year-old fisherman in Gaza, went missing on 4 January after his boat was sunk by the Israeli navy. His body has not been recovered and he is presumed dead.
Ahmad Hassan Shubeir, 17, died on 14 January after Israel denied him permission to leave Gaza for treatment for a congenital heart defect. "He was denied permission to access [a] hospital after he refused to serve as a collaborator for the Israeli authorities, a coercive measure regularly employed on Palestinian patients in need of permits," Al-Mezan, a human rights group in Gaza, stated.
Also in January, Muhammad Swairki, a newborn in Gaza, froze to death "as he slept in a trailer temporarily sheltering his family after their home was destroyed during Israel's 2014 offensive," according to Defense for Children International - Palestine.
A fighter with Hamas' Qassam Brigades, Issam al-Agha, 22, died in a tunnel collapse in the southern Gaza Strip on 20 January. The Qassam Brigades stated that 22 of its fighters had died during the previous year.
Leanne Zahir Nasser, 18, a Palestinian citizen of Israel, was among the 39 victims of a shooting massacre at a New Year's Eve party at an Istanbul nightclub.
The Action Group for Palestinians of Syria recorded seven Palestinian deaths in January as a result of the ongoing war there. Four of those killed were fighters in militias allied with the Syrian government.
Rafah crossing
Rafah crossing – the sole point of exit and entry for the vast majority of Gaza's 2 million residents – was exceptionally opened for travel in both directions for four days at the end of January. The crossing had been closed for 38 consecutive days before the four-day opening. Rafah was partially opened for only 44 days in 2016.
The Palestinian border committee stated that two travelers died of "natural causes" at Rafah on 30 January.
Meanwhile, Palestinians in Gaza endured the winter cold with as few as three hours of electricity per day as the chronic electricity crisis there sharply deteriorated, with the Hamas authorities in Gaza pointing blame at the Fatah-run Palestinian Authority in the West Bank, and vice versa.
Israeli forces razed or seized dozens of Palestinian-owned structures in the West Bank on the pretext that they were built without permits, according to the United Nations monitoring group OCHA. Also demolished were 11 homes in Qalansawa, a Palestinian town in Israel, and 15 were destroyed in the Bedouin village of Umm al-Hiran.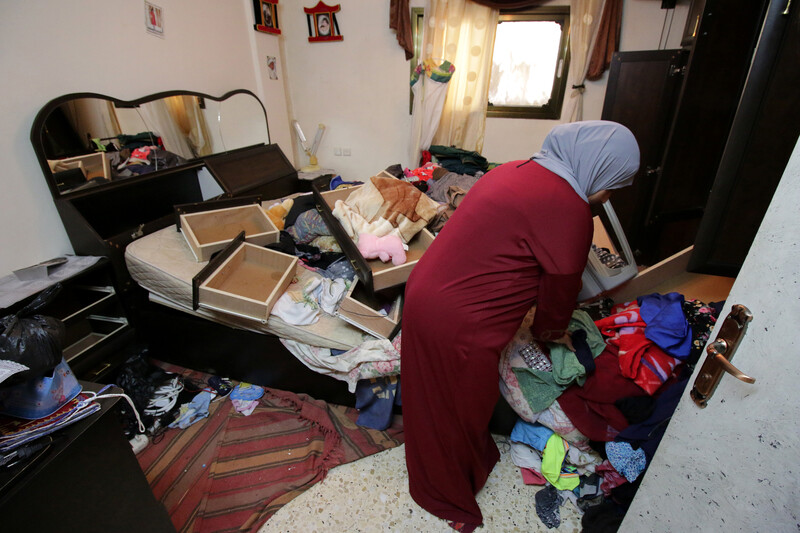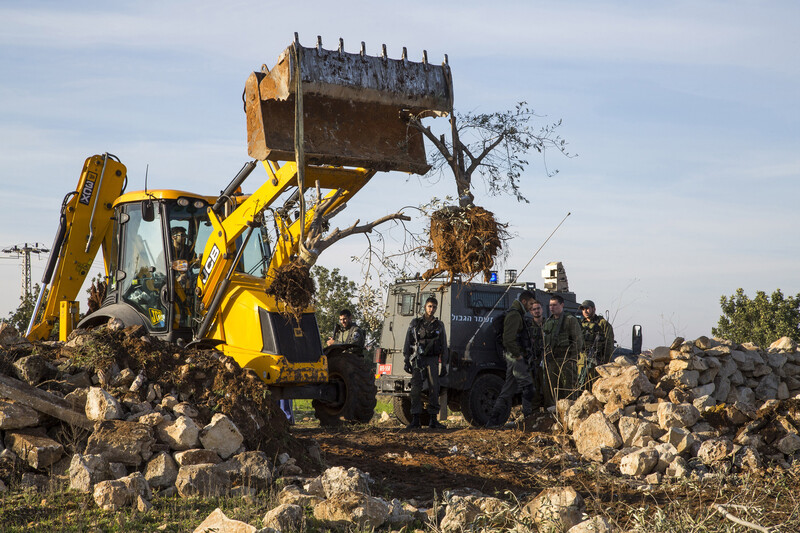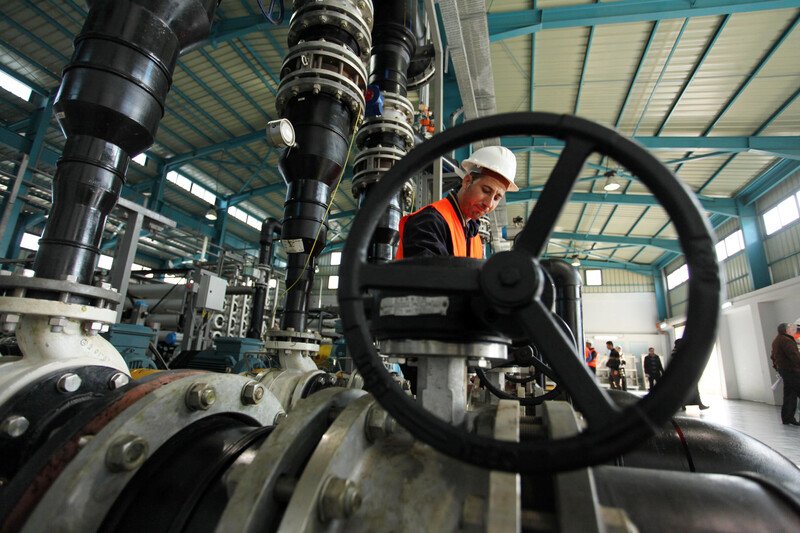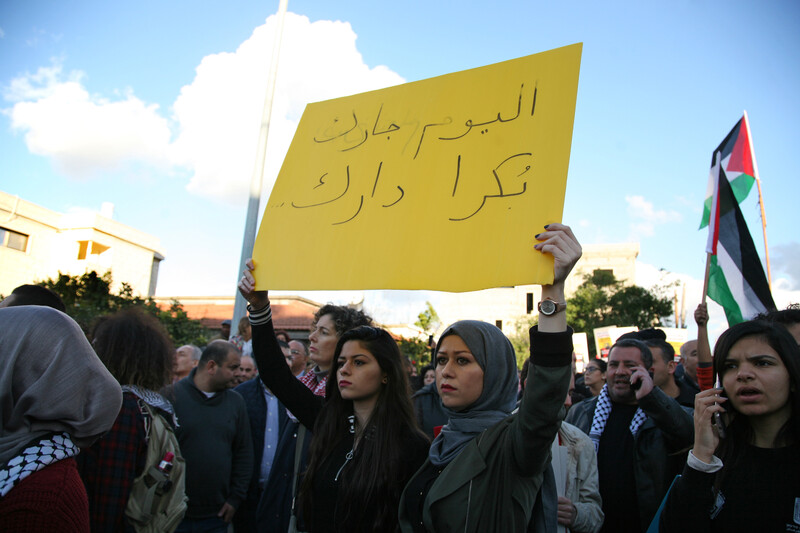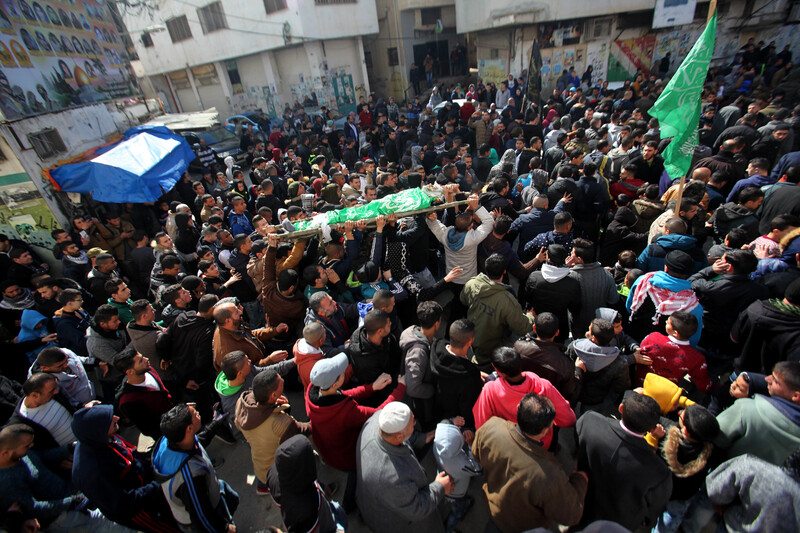 Tags