There are scores of ways by which Israel kills Palestinians; shedding their blood with sophisticated weapons is only one.
This is the story of my cousin Awad Alareer, who died because Israel imposes severe restrictions on Palestinian patients seeking medical treatment outside the Gaza Strip, especially in the occupied West Bank, including Jerusalem.
Awad, an 18-year-old from Gaza, died less than a year after he was diagnosed with bone cancer.
He needed permits to get treatment outside Gaza. Israel delayed issuing those permits on several occasions.
Awad came from a family of farmers. They were expelled from land in the greater Gaza Strip during the Nakba, the 1948 ethnic cleansing of Palestine.
Awad was named after his grandfather, who is now aged 84 and one of the oldest farmers in the Gaza Strip.
The elder Awad lost tens of acres when Israel was established on Palestinian lands in 1948. After 2000, he lost most of what remained of his land to the "buffer zone" that Israel imposed on Gaza.
In practice, the "buffer zone" covers everywhere in Gaza that is within two kilometers of its boundary with present-day Israel.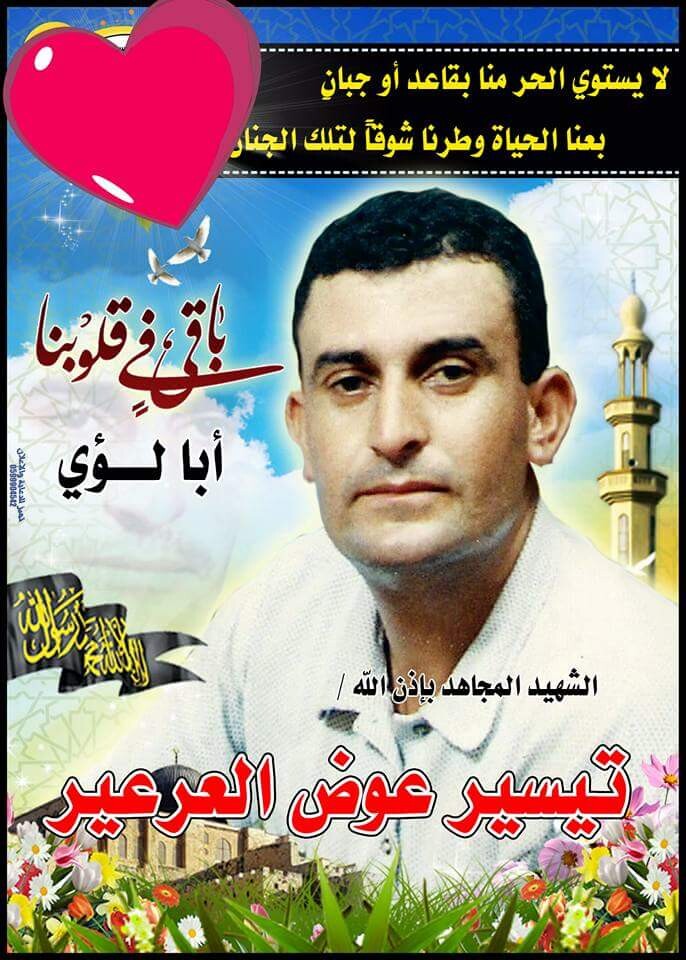 According to the Palestinian Centre for Human Rights, approximately 30 percent of Gaza's agricultural land cannot be worked without severe personal risk. The buffer zone has caused a huge loss of livelihood.
"Awad wanted to be a farmer just like his grandfather," said his brother Basel, 25. "Awad was talkative, loved by all. He was a helpful person. He even helped his mother with her chores, something young boys of his age would almost never do in Gaza."
In 2001, Israeli occupation forces opened fire at Palestinian farmers in the Shujaiya neighborhood of Gaza City, killing Awad's uncle, Tayseer Alareer, while he was farming his land. Tayseer was shot by Israeli troops at Nahal Oz, a kibbutz that also hosts a military watchtower.
The very same troops would stop occasionally at Tayseer's farm and ask for chickpeas or an ear of corn.
Little Awad grew up knowing all these things about his family and Palestine's history. He knew that the Israeli occupation caused them poverty and pain.
He knew that the best way to resist those occupying thieves was to keep farming Palestine's land.
Death sentence
Last year, Awad complained of severe pain in his thigh. Painkillers did not help.
He was X-rayed at al-Shifa hospital in Gaza City.
Then he was transferred to a hospital in the Khan Younis area for an MRI scan, followed by a biopsy.
The results showed cancer.
"Cancer in Gaza is a death sentence. We do not have the proper equipment here," Awad's father, Amin Alareer, 47, told me.
Egypt rarely opens Rafah — the border crossing between it and Gaza, the sole outlet for the vast majority of Gaza's approximately 1.9 million residents. "And Israel takes ages doing its so-called security vetting procedures," Amin added.
Following a short delay due to the long list of patients desperately seeking medical treatment outside Gaza, Awad's case was approved by An-Najah University Hospital in the occupied West Bank city of Nablus, inaccessible to Palestinians in Gaza without Israeli permission.
All he needed was an Israeli permit.
"Awad's file was sent to the Israeli side," said Amin. "I was supposed to accompany him. After about three weeks of waiting, both Awad and I were rejected. We had to reapply through the Palestinian Centre for Human Rights."
"Awad was finally accepted," Amin added. "But I was rejected. And he had to be accompanied by someone. So we sent an application for his mother. All this while Awad's health was deteriorating."
Urgent
However, when Awad was ready to travel, he had already missed his appointment at An-Najah University Hospital.
So he was referred to the Augusta Victoria Hospital in East Jerusalem. Eventually, he was allowed to visit that hospital in mid-October. Tests confirmed he had bone cancer in his thigh and an operation was scheduled for December.
Awad went back to Gaza. As he waited for his operation, and for another Israeli permit to be issued, he tried to lead a normal life by going to school.
The word "normal" needs to be qualified when it comes to Gaza. His school had been bombed during Israel's 2014 attack.
Awad underwent the operation in December. Fortunately, it was a success. But Israel had hindered it by delaying the entry of a prosthesis to replace a thigh bone. That device had to be imported from Turkey. It took two weeks to arrive.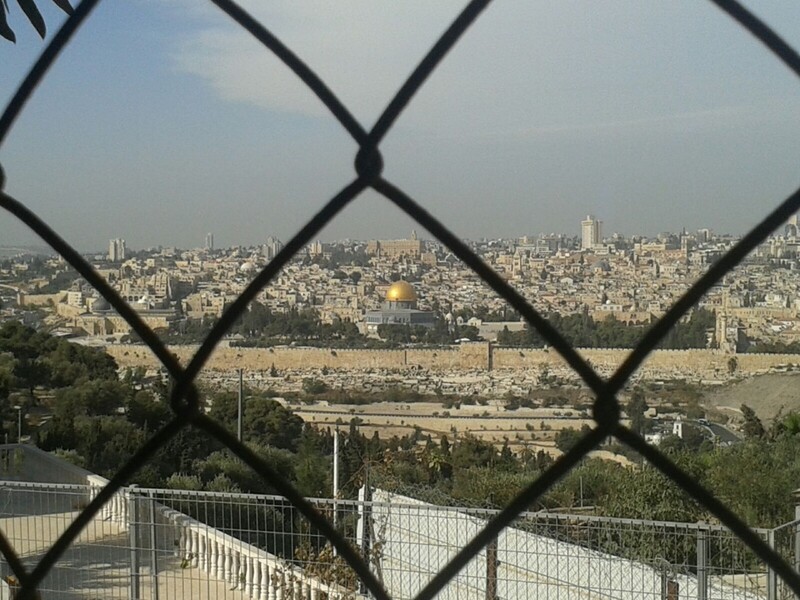 Follow-up care is of vital importance following a major operation.
It seems that the Israeli authorities know this very well. And they play dirty.
Awad stayed in Jerusalem for approximately three weeks after his operation. He then returned to Gaza.
"Awad was supposed to go back for a follow-up appointment after three weeks — on 19 January this year," his father said. "But Israel once again rejected him. Twice. And every time we had to apply from scratch as if he had never been vetted before."
It was 5 April before Awad was allowed to visit the Jerusalem hospital again. "That meant the cancer had already spread viciously to his lungs," his father said.
Awad's lung cancer was inoperable.
He was sent back to Gaza and placed in intensive care.
Three weeks later, Awad died.
Killing the sick
The bitter irony is that Israel markets itself as a global leader in treating various types of cancer.
"It's just too painful to know that a few miles away, Israelis who stole our land receive the best and fastest medical care," Basel, Awad's brother, told me. "If we still had our land, we could have sold some of it and sent Awad to the best hospitals in America or Europe."
Bassam al-Badri is a doctor working for a section of the Palestinian Authority in the West Bank that tries to arrange treatment for patients in Gaza. He said that if rapid action is taken, patients in Awad's situation can often be saved or at least have their lives prolonged.
"Time is a crucial element for patients with chronic diseases, especially those with tumors," he said. "A case sometimes takes 20 to 30 days for Israel to vet, when the patient cannot wait more than a few hours."
"Because Israel usually rejects applications, we end up working three or five times on the same applicant, tripling and quadrupling our effort," he added. "Each time a sick person's application is turned down, we have to start from scratch."
"We know Israel knows everything about us," he said. "Why do cases take up to a month to check? This is a deliberate attempt to kill those sick people. It's a war crime."
"International conventions guarantee medical treatment to soldiers," said Maher Shamiya, a leading official in Gaza's health ministry. "Here we're talking about kids, women, the elderly and other sick people who pose a threat to no one. And yet Israel takes forever to let them travel."
A Hamas source, who spoke on condition of anonymity, said that Israel resorts to the "deliberate arm-twisting and blackmailing of patients and their families."
Huge pressure is put on patients into giving intelligence to, "and even collaborating" with, Israel, the source added. The Israeli authorities tell patients that they must act as informers if they are to obtain treatment outside Gaza.
This has been long documented by human rights groups and journalists.
Patients have been called to the Erez checkpoint by Israel, supposedly to receive news about their requests to travel. While at the checkpoint, the patients have been arrested.
For example, Mahmoud Abu Ful from Jabaliya refugee camp in Gaza, was detained after being summoned to Erez in April this year. He had been shot during a protest in October 2015 and had sought permission to receive treatment for his injuries in the West Bank.
The Gaza-based Al Mezan Center for Human Rights has contended that Israel is using Erez as a "trap to arrest patients, with no consideration of their health conditions."
Awad, then, is among numerous Palestinians who have been treated cruelly while they were ill. Shaking his head, my uncle reflected on the effects of that cruelty.
"Israel is a developed country," he said. "But when it comes to treating Palestinians, it's a third world country. Very, very slow. And that costs lives here."
All images courtesy of the author.
Refaat Alareer is the editor of Gaza Writes Back: Short Stories from Young Writers in Gaza, Palestine. Twitter: @ThisIsGaza
Tags