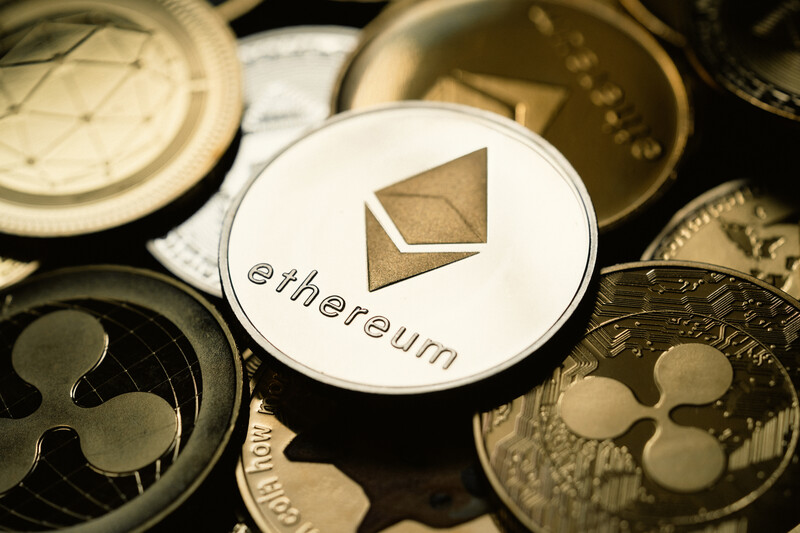 In the blink of an eye, Said Muhammad's dreams vanished.
Muhammad, 24, last year concluded that cryptocurrencies looked like a promising investment and, importantly, one in which everyone could participate, one that was not just the purview of the rich or those from rich countries.
"I read about cryptocurrencies on social media. It looked like the surest business of the future," he said.
He also attended online courses on crypto trading.
"I wanted to work in this field. I wanted to have a future."
He made his first investment at the beginning of 2021, $180 he had saved from a previous job.
After a year, all looked good. His decision to enter the market coincided with an industrywide bull run – when prices of most cryptocurrencies increased significantly. Muhammad's initial investment was now worth nearly $2,000, a ten times return.
"I was very happy and excited when I made profit. I started planning for the future."
The happiness and excitement did not last long, however. One day, his electronic wallet and all its contents disappeared, seized, Muhammad believes, by the Israeli military, which has been trying to clamp down on crypto trading in Gaza.
"It was like another brutal Israeli bombing. I was shocked and I didn't know why? Why me?" he said.
Muhammad tried several times to get his money back, reaching out to Binance for help. But the cryptocurrency exchange offered no help and he lost hope when he learned – from others to whom the same happened – that the Israeli military was responsible for his loss.
"Two thousand dollars may seem like a small amount of money, but I was planning to start my own small business or even get married. This would have changed my life."
His loss has not changed his mind about the potential of cryptocurrencies, but Muhammad is not going back to trading, he said.
"I will not work in the cryptocurrency business. I believe it is a good business, but not for Gazans, not under the control of the Israeli occupation," he said.
Economic blockade
According to Hussein Abu Saada, head of the Gaza police cybercrime department, the Israeli military's seizure of cryptocurrency wallets from Palestinians in Gaza is part of a systematic policy to restrict their financial resources in order to impose full control over the Palestinian economy.
Israel began confiscating Palestinian digital currency wallets in July 2021, claiming these wallets were used by Hamas to funnel money to its military wing.
Israel's defense minister Benny Gantz was quoted at the time as saying: "The intelligence, technological and legal tools that enable us to get our hands on terrorists' money around the world constitute an operational breakthrough."
Indeed, the seizures undermine one of the crypto industry's founding claims, namely that cryptocurrencies would be all but impossible to trace and seize.
Since the beginning of 2022, Gaza's cybercrime department has received more than 200 complaints related to cryptocurrencies, according to Abu Saada.
"We investigated all the complaints. None of the victims had anything to do with any military activities or military organizations. They were all money changers or ordinary traders."
Abu Saada said the Israeli measures against cryptocurrency traders in Gaza are arbitrary and unjustified and aim only to tighten the economic blockade imposed on the Gaza Strip.
He also said some complainants had said that their e-wallets had not been seized but were rather closed by exchanges apparently because they were residents of Gaza.
"We noticed that there is a bias against clients in Gaza just for being Palestinian," he concluded.
In spite of repeated attempts to elicit a response, Binance – the exchange used by Muhammad – did not comment for this article.
Why cryptocurrency?
Since 2020, Gazans have increasingly started to buy and trade cryptocurrencies.
According to economist Muhammad Abu Jayab, editor of the Gaza-based Al Eqtisadiyah newspaper, there are several reasons why Palestinians in Gaza are drawn to the crypto industry. The most important is the Israeli blockade of the Gaza Strip, the resulting financial hardships, lack of jobs and uncertainty over the future.
Unemployment in Gaza hit a staggering 46.6 percent in the first quarter of this year.
The poverty rate has reached nearly 80 percent
Because it is open to everyone and easy to learn, cryptocurrency trading has become an outlet for thousands of young people in Gaza who have to contend with unemployment and poverty.
This is despite – or perhaps because of – its extreme volatility. For instance, Bitcoin, the most famous of hundreds of cryptocurrencies, hit a peak of nearly $65,000 in November last year after doubling in value in just four months.
Today it is trading at just under $23,000, having lost nearly two thirds of its value since.
Volatility, in other words, means there is money to be made. But there is a lot of money to be lost too, disconcerting especially to those who borrow money or sell jewelry to invest.
Ahmed Atallah, 26, had high hopes when he started trading.
Atallah graduated from the faculty of commerce at the Islamic University of Gaza in 2019. He spent two years looking for a job without any luck.
"I joined the faculty of commerce because I wanted to become an accountant. It is very frustrating to spend five years studying and in the end all my efforts are in vain," he told The Electronic Intifada.
Frustrated, Atallah saw real hope in cryptocurrency trading.
"Cryptocurrency trading is available to everyone. I thought it would end the nightmare of unemployment," he said, "So I borrowed some money and started trading."
"Constant fear"
But with the Israeli crackdown and cryptocurrency's inherent volatility, traders live under enormous stress.
"We live in constant fear," said Atallah. "Over the past year, I've heard of so many people whose electronic wallets have been seized by the Israeli occupation. The idea that I might be next is terrifying."
The Israeli crackdown worries not only current cryptocurrency traders, but also those whose electronic wallets have already been confiscated, who fear the Israeli military might take further measures against them.
The owner of one exchange in Gaza had his wallet seized last year.
He did not want his name reported out of fear that "Israeli intelligence might read this article and take other arbitrary measures against me."
He also did not want to divulge how much money was in the seized wallet.
But, he said, he filed a complaint with an Israeli court and sent all the required details and documents.
"I did not receive any response and I do not expect them to return my money. This is an occupation. They steal and kill and break the law and are never held accountable."
Abdallah al-Naami is a journalist and photographer living in Gaza.
Tags