The children were all dressed in new clothes. They were gathered to celebrate Eid al-Fitr. Yet their faces did not look cheerful.
Thirteen-year-old Muayad al-Sahqar was not venturing further than the footstep of a house in central Gaza. "We are here sitting because of our constant fear that an Israeli air strike might rip through the street if you go outdoors," he said. "We are so scared."
Normally, Gaza families spend Eid al-Fitr in parks and restaurants. They mark the end of Ramadan, the holy month of fasting, by eating and relaxing. The atmosphere should be joyful.
Eid 2014 — which began on Monday this week — was desperately sad and bloody. Ten children were killed as they played in Beach refugee camp in Gaza City.
According to the Gaza health ministry, nearly 300 children have now lost their lives as a result of Israel's latest assault on Gaza, which began on 7 July.
Empty shops
Central Gaza is home to 300,000 people. The days before Eid should be a period of bustle. Not this year. People only went shopping for essential groceries. Stores selling clothes and shoes were for the most part empty, except for their forlorn staff.
There was only one customer in a shoe store in a shopping mall in central Gaza on the eve of Eid. She was buying shoes for her son.
The new school year is scheduled to start in a few weeks, so she hoped to find a bargain. She observed that the period leading to Eid was far busier last year.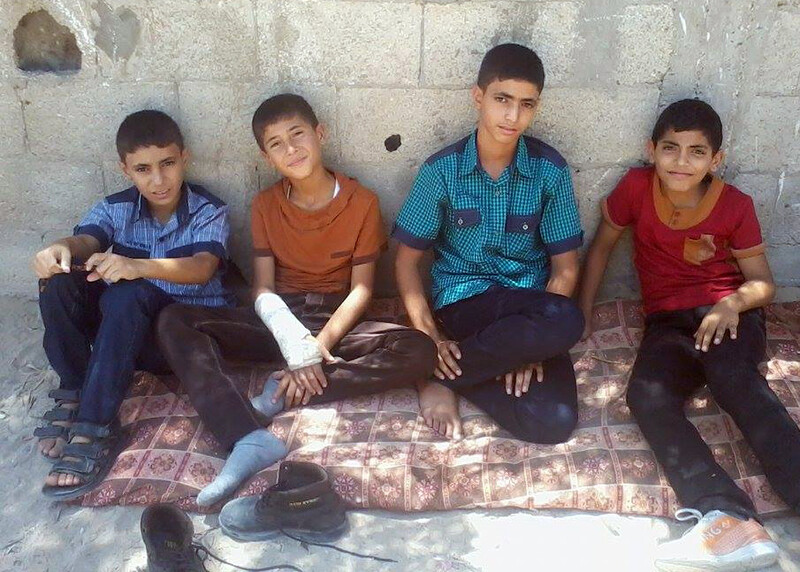 The woman was not thinking about celebrating Eid. Rather, she expressed a hope that the people of Gaza will make steps "towards freedom and dignity" after enduring so much pain in recent weeks. "The Israeli blockade must come to an end," she added.
Khaled al-Sheikh, owner of the shop, described the lack of business as "unprecedented" for Eid. "Silence is overwhelming this mall," he said.
Instead of visiting each other in person, many of Gaza's 1.8 million people had to exchange Eid greetings by phone.
"Risky"
"Moving in the streets is highly risky," said Abu Khalil, a man who had to flee his home after the building where it was located was hit by Israeli drones. He is now living with his parents-in-law.
Before Eid al-Fitr was over, Israel had bombed Gaza's sole power plant. Fathi al-Sheikh Khalil, a senior figure in Gaza's energy authority, predicted it would take a year to repair the damage caused.
"This means that the whole Gaza Strip is about to plunge into darkness," he said, shortly after the bombing occurred.
Israel is violating the basic rights of Palestinians in Gaza. It is robbing our workers of their livelihoods, our children of their childhoods.
On Eid this year, it prevented us from observing our traditions and spending a little time with our families. There appear to be few bounds to Israel's cruelty.
Rami Almeghari is a journalist and university lecturer based in the Gaza Strip.
Tags