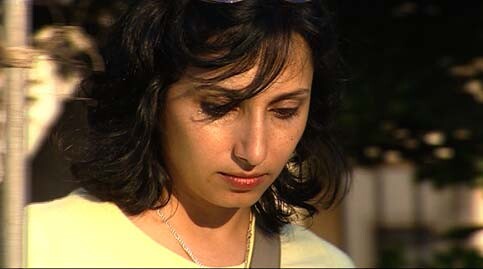 Azza El Hassan's documentary Kings and Extras: Digging for a Palestinian Image chronicles the director's journey on the trail of the lost

PLO

film archive that went missing in Beirut in 1982. Through the narratives of individuals whose interviews El Hassan feels can assist her with locating the lost archive, the film touches on several aspects of contemporary Palestinian life. The engaging documentary was featured in this year's Chicago Palestine Film Festival, adding yet another dimension to the chronicling of Palestinian history.
In the film, she attempts to find film stock that includes twenty five years of Palestinian history, from the moment of civilian expulsion in 1967 to PLO activity in Lebanon continuing until 1982. El Hassan travels through Syria, Jordan and Lebanon searching for clues as to where the lost archive might be. Kings and Extras demonstrates the importance of documenting a history that is often denied or ignored.

Many explanations as to the whereabouts of the archive are presented during the film. Some say the archive was destroyed during the 1982 Israeli invasion of Beirut; others say that the

IDF

confiscated the roomful of footage; one man claims that the only logical answer is one completely illogical—that the archive is buried in a martyr's graveyard in the city for its safety (though if stored under such conditions, the archive is sure to be ruined).

Throughout her journey, the filmmaker infuses her own analysis (and sometimes humor) regarding the whereabouts of the archive. Most importantly, by looking for the documentation of a specific moment in Palestinian history, she indirectly articulates historical aspects of the struggle through personal narratives and experiences of Palestinians in exile. A longing for home and a sense of permanence becomes apparent in the experiences of El Hassan's Palestinian subjects.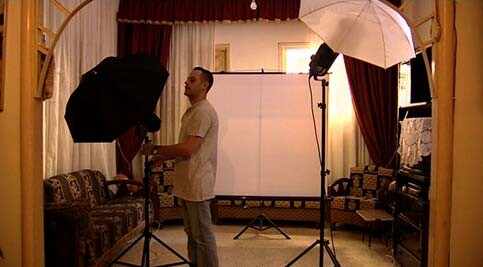 The director's childhood friend, Hiba Jawharia, provides the most riveting insight into the importance of the lost footage. Hiba's father, Hani Jawharia, was a member of the

PLO

film unit responsible for creating the archive but was killed in Lebanon while filming the Palestinian resistance in combat. The significance of the archive to Hiba and her understanding of not only her people's past but her own individual history and her father's life, permeates with the viewer as she and El Hassan examine the very camera Hani was using as he was hit and killed by shrapnel.

The insistence of Palestinians to assure that their history is not forgotten is an example of the impact the Palestinian self-determined political movement has had on virtually all aspects of contemporary Palestinian culture. Cultural expressions now intersect at points within the struggle, each contributing to or reflecting the Palestinian resistance to Israeli occupation. Within such framework, the same persistence that maintains the momentum of the struggle has been mirrored by many Palestinian artists, poets, writers and filmmakers in the prolific production of work that displays their unwavering commitment to articulating the experiences of their people.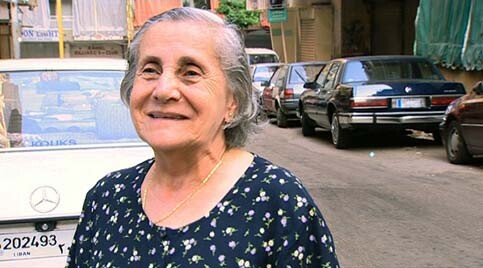 El Hassan's film not only exemplifies the persistence of such interweaving of cultural and political activity through the narration of her own quest, but also does so through the stories that are uncovered as the viewer is taken through the film's journey. Political organizing, armed resistance, expulsion, exile, and bureaucracy are all reoccurring themes that are visible in the stories of those that assist El Hassan in trying to locate the archive. One film obtained from the Israeli Film Service (which could be from the lost archive) shows civilians crossing a dilapidated bridge in 1967. As this footage is interspersed with interviews of those who have close ties to the archive, Kings and Extras begins to gain importance not only with the documentation of a missing piece of history, but also as a portrait of a people resolved to maintain their community, culture and political struggle.

Maymanah Farhat is a freelance writer and researcher of visual arts and culture, and is a specialist in Modern and Contemporary Arab art. EI has sponsored the Chicago Palestine Film Festival since its inception.

Related Links: