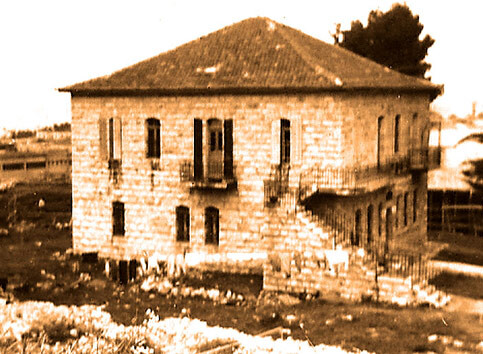 "What does it mean to be Palestinian when you have never been to Palestine?" That question was posed during a recent visit to Qatar where I met a number of Palestinian high school students living there. Although each had a very strong sense of pride in his Palestinian identity — as well as an awareness that he was denied access to other nationalities and identities — none had ever visited Palestine. Like millions of other Palestinians in exile these students are forbidden from even visiting the country their families left, due to racist laws that make it freely accessible only to those Israel recognizes as Jews.

For Palestinians, a strong sense of identity is passed via the narrative, expressed through the memories of their parents and grandparents of life before their exodus from Palestine, and of the losses and anguish of their existence after it. Every Palestinian can tell such a story, at once both deeply personal, and yet readily recognizable to all other Palestinians as embodying a common experience. The personal narrative is the national.

At the beginning of his 2006 documentary Belonging (68 minutes), Tariq Nasir tells us that his film "is a story about my family and where we belong." The film begins with Nasir's mother, Ivis, a white American who grew up during the Great Depression. Ivis speaks of a life of extreme poverty, homelessness and displacement, as her father searched for a livelihood. Nasir calls his mother's family "economic refugees," explicitly linking their experience to that of his own father, whose parallel story we join in the years immediately after Al-Nakba — the 1948 exodus from Palestine.

Sari Nasir, an ambitious and scholarly young man, applies to emigrate to the United States. He borrows the money for the passage and arrives at Ellis Island with five dollars in his pocket. Ivis recounts how she met Sari, introduced through her sister who had married into the tight-knit Arab community in 1950s Chicago. It's a brief, but fascinating glimpse into Arab American experience.

Ivis and Sari marry, and Sari achieves his dream of becoming a professor. But longing for home he decides to move to Jerusalem in 1964, then under Jordanian rule, with Ivis and their young children.

The film's narration switches back to retelling what happened to the family in 1948. Dr. Sari Nasir recalls how as a boy he answered a knock on the door of the family house in Jerusalem's Romema neighborhood, where many families from the nearby village of Lifta made their homes. It was an officer from the Zionist forces accompanied by three Jewish militiamen with Sten guns. Sari called his father over. After fifteen minutes with the Jewish officer, his father returned to inform the family that they had to leave their home at once, or they would not be guaranteed safety, and could face the same fate as other Palestinians who had been massacred by advancing Jewish forces.
Through interviews with his father, aunts and uncles, now mostly established in Amman, Nasir reconstructs the last hurried moments, including how his mother resisted leaving and the family's departure on the back of a pickup truck. Two uncles witnessed the notorious massacre of unarmed civilians at the Lifta coffeehouse by the Zionist Stern Gang that took place on December 28, 1947 and marked the beginning of the campaign to expel the residents of the area.

As the story is told, the film shows recent footage of the red-roofed stone house, today occupied by offices of the Israeli state broadcaster. (I should note that Dr. Sari Nasir, the filmmaker's father, and my mother are first cousins. Sari's mother was the sister of my maternal grandfather. My grandfather's house in Romema, also expropriated and occupied by Israel at the same time, is a short distance from the Nasir home.)

A fascinating aspect of the film is that it shows the experience of successive generations in one family. While Tariq Nasir's aunts and uncles relate their experience in 1948, it is Nasir's siblings who tell about their childhood in Jerusalem and their terrifying experience during the 1967 war. Although the family had intended to leave to Jordan, they get trapped by the fighting, and Ivis goes into labor as they shelter in the basement of a hospital amid heavy bombardment.

Told mostly with talking heads, historical footage and family photographs, Belonging is an accessible film that will appeal to audiences unfamiliar with Palestinian history as well as to seasoned viewers. It is deeply personal and yet very much in the tradition of Palestinian narration; Nasir uses his family's story to relate themes and experiences that are universal.

In the end, Nasir does not declare where his family belongs, and we are left to reflect that his aunts and uncles belong to the Arab world, where they continue to live, while the filmmaker and his siblings have roots deep in America. Belonging is about more than being in a place; you can feel you belong to a place you've never been and yet feel like a stranger in the place you were born.

Belonging will be screened at the Chicago Palestine Film Festival on April 25 and director Tariq Nasir will be present. For more information visit palestinefilmfest.com

Ali Abunimah is co-founder of The Electronic Intifada and author of One Country: A Bold Proposal to End the Israeli-Palestinian Impasse.

Related Links