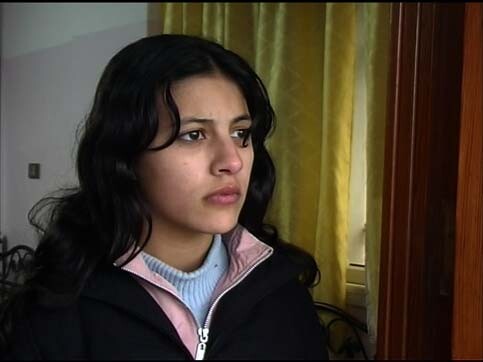 This year at the Chicago Palestine Film Festival, the Balata Film Collective presented their thirty-one minute documentary Nour's Dream. Through a visual journey of Palestinian history, culture, heritage and resistance the film demonstrates the imperative need for the documentation of Palestinian lives.
As the fictional main character, Nour narrates the documentary by informing the viewer of the significance of stones within past and present Palestinian society. The use of a fictional narrator adds a theatrical feel to the documentary. As Nour dreams of stones, her voice carries the viewer through several interviews with Palestinians, each explaining his/her own understanding of a single use of stone. These interviews are interwoven with historical and cultural references from which the viewer deduces a rich and complex history.
Scenes that show the many uses of stones—grinding tools that mash grains, the construction of structures dating back hundreds of years or the building of stone walls— remind the viewer of the deep connection of Palestinian culture and history to the natural environment in which it has flourished for centuries. Culminating throughout the film is a strong sense of the importance of land to Palestinian life which in turn articulates the central importance of the Palestinian struggle. The film connects the use of stones by Palestinian civilians during Israeli incursions as tools of self-defense that also act as a powerful symbol of Palestinian history and culture.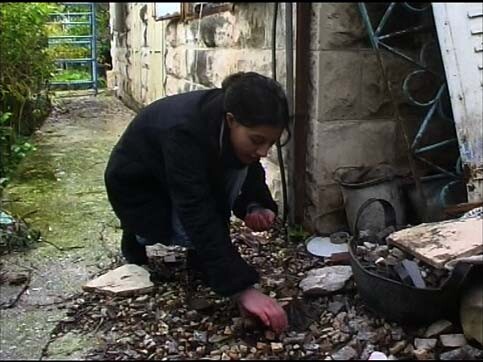 The Balata Film Collective was formed by members of the Balata refugee camp in the West Bank. They were initially active in other cultural art activities, but found the medium of film to be the most versatile form of self expression. With an introduction to film through foreign film crews that visited the camp, the founding members of the collective decided to make their own documentaries, providing a glimpse into daily life in the camp with individual narratives of Balata residents.

Their films are uploaded to their website (www.balatacamp.net) and are available for downloading with such titles as Shadows of Occupation, Children of Stones and Grass Doesn't Grow in the Camp. The film collective is prolific in the number of documentary shorts they film, edit and produce (in both English and Arabic). The number from January to April 2005 is over a dozen films. This productive amount speaks volumes of the striking urgency for the need to capture and communicate Palestinian life under Israeli occupation (an urgency that propels the work of many Palestinian artists).

Here lies the most important and crucial aspect of video and film as a contemporary medium for young artists of marginalized communities, the accessibility to a larger audience—the rest of the world. The use of film to articulate the experiences of a people, not only facing life threatening circumstances, but also the silencing of their resistance and resilience, has revolutionized the way in which lines of communication are formed.

With the assistance of several non-profits across the country, members of the collective recently toured the U.S., screening several of their films and allowing audiences to witness the dramatic changes that have occurred not only in Balata refugee camp but also in their filmmaking. The members are also touring with the objective of raising funds for the expansion of the Collective's projects, facilities and community outreach in the West Bank.

Nour's Dream exemplifies the perseverance of the Balata Film Collective. The Collective has displayed a steady progression of a more confident and developed use of the medium and a greater understanding of cinematic expressions. With each documentary their filmmaking becomes more refined. Such work is one step closer to assuring that the Palestinian experience cannot be ignored and the justice they seek will have to be realized.

Maymanah Farhat is a freelance writer and researcher of visual arts and culture, and is a specialist in Modern and Contemporary Arab art. EI has sponsored the Chicago Palestine Film Festival since its inception.

Related Links: