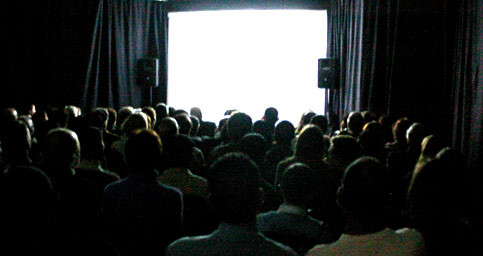 In the late 1960s, a group of young Arab women and men devoted to the struggle for Palestinian freedom chose to contribute to the resistance through filmmaking — recording their lives, hopes, and their fight for justice. Working in both fiction and documentary, they strived to tell the stories of Palestine and to create a new kind of cinema.

These filmmakers included founders Mustafa Abu Ali, Sulafa Jadallah, and Hani Jawhariya. Others were Khadija Abu Ali, Ismael Shammout, Rafiq Hijjar, Nabiha Lutfi, Fuad Zentut, Jean Chamoun and Samir Nimr. Most were refugees, exiled from their homes in Palestine. And additionally there were fellow Arabs who stood in solidarity with them, devoting their work to a just cause. Their films screened across the Arab world and internationally but never in Palestine. None of the filmmakers were allowed into Palestine, or what became known as Israel, let alone their celluloid prints.

And more than thirty years later, their films had still never been screened in Palestine. As artistic director of the Dreams of a Nation film festival in Palestine in 2003, I knew it was both appropriate and essential to try to open the festival with these films in the heart of Palestine — Jerusalem — to honor the work of these brave filmmakers.

I had been searching for the original films and filmmakers for several years, and had finally managed to locate Kais Al-Zubaidi in 2000, who was part for of the group of filmmakers, and now lives in Berlin. We screened his film Palestine, A People's Record (1984) in the first Palestinian film festival in New York. Al-Zubaidi is also an editor, cameraman, and researcher dedicated to Palestinian cinema.

In 1982, the Israeli army invaded Lebanon and the Palestinian film archives disappeared, along with the rest of the PLO's cultural heritage collections. Al-Zubaidi had actively searched for the lost film for many years and managed to locate a few — of which he now maintains in an archive in Berlin. The archive of Palestinian film in Beirut "went missing in 1982. Some say it was destroyed, others that the films were taken by the Israeli army and may still be in existence," he says. Al-Zubaidi generously supplied the films to us for the premiere screening in Palestine.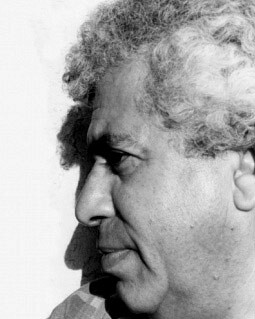 The two films I chose to screen were Return to Haifa (1981) by Kassem Hawal and They Don't Exist (1974) by Mustafa Abu Ali. Both are central to the history of our cinema.

Based on Ghassan Kanafani's novel and funded entirely with Palestinian money (collected by the Popular Front for the Liberation of Palestine), the film Return to Haifa is often cited as "the first Palestinian fiction film", despite the fact that the director is not actually Palestinian. In the north of Lebanon, the Palestinians living in the refugee camps provided "the capital, aid and enthusiasm" for the film project. Three months before beginning the filming in the Tripoli region, the production team launched a wide awareness campaign in the camps of Nahr el Bared and Al Bedawi. Meetings were held in squares, workplaces, and even in the mosques after Friday prayers. For the exodus scene alone, which opens the film, they had 3,000 to 4,000 extras of all ages, hundreds of items of period dress (Palestinians from the camps brought out their old clothes), old cars, and dozens of fishing boats (Lebanese fishermen lent their boats for the day). On the morning of 23 August 1981, all this was ready, and "as if by a miracle the film set on the port of Tripoli came to resemble that of Haifa in 1948".

The second film was directed by Mustafa Abu Ali in 1974, who took his title from the remark made by Golda Meir that the Palestinians do not exist. Abu Ali, one of the first Palestinian filmmakers and founder of the PLO's film division, began making films in 1968 in Jordan, along with Sulafa Jadallah and Hani Jawhariya. After Black September, Abu Ali and the others had to leave Jordan but continued making resistance films in Lebanon.

Abu Ali was able to return to Palestine after the signing of the Oslo Accords, following 47 years of exile as a refugee. However, he is forbidden by Israeli law to live in, or even visit, his hometown of Maliha (in the Jerusalem district) and must live in Ramallah — only 15 kilometers away. Maliha was attacked in July of 1948 and partially demolished by the Zionist forces. All the inhabitants, including Abu Ali, were ethnically cleansed and became refugees never allowed to return to their homes. Today, most Israelis know the area only as the Malcha Shopping Mall or Kenion.

Abu Ali's contribution to Palestinian cinema is significant, as well as his contribution to international cinema. He worked with Jean-Luc Godard, who always said his soul is Palestinian, on the acclaimed film Ici et Ailleurs. Godard is "a great filmmaker; dedicated, creative and imagnitatve. We were both concerned to find the right film language appropriate to the struggle for freedom," says Abu Ali.

Naturally, I wanted Abu Ali to be present at the premiere of his film screening in Jerusalem. We applied for a permit from the Israeli Authorities in order for them to allow Mustafa to travel the 15 km's to Jerusalem. The permit was rejected. We tried again, and were denied once again.

We decided to bring him anyway.
Several cars were arranged in order to pick him up and drop him off at various checkpoints; cars to meet him on one side in order to bring him to the next checkpoint. I asked a foreign journalist, a friend who lives in Ramallah, to accompany Abu Ali along the journey — not just to keep him company but also to ensure his safety from the Israeli army (as much as his safety could be ensured). Inevitably, problems arose which led to delays. A journey that once took 20 minutes now takes several hours. Together Abu Ali and the journalist crossed the barriers, walked through fields, up hills, and eventually made it to Jerusalem. At one point Abu Ali, grasping for breath, said, "We used to say 'art for the struggle', now it's 'struggle for the art'."

As the audience and organizers nervously waited in Jerusalem, a Sight and Sound journalist reported, "documentary-maker Abu Ali Mustafa, meanwhile, was stranded on the other side on the way to an opening-night screening of his 1974 work They Don't Exist in a makeshift cinema at the YMCA in East Jerusalem." We were screening his film in a theater we had built ourselves at the YMCA, as the Israeli authorities forced Palestinian movie theaters to shut during the first intifada in the 1980s.

An exhausted but glowing Mustafa Abu Ali finally showed up in Jerusalem to attend the opening night. They Don't Exist screened for the first time in Palestine to a packed house, and Abu Ali watched his own film for the first time in twenty years. For him, it was a moment of reflection upon "that period in the '70s when I was trying to develop a new language for militant cinema."

Seeing the films in Jerusalem was something he "never thought could happen." Mustafa Abu Ali, now sixty-three years old, had entered his own city, illegally but with pride. As for Kassem Hawal, like so many others, he cannot enter Palestine, but his film did — a film that chronicles a return to a city in a country that was once open, based on a book by an exiled Palestinian writer who was never allowed to return home. The significance of watching Return to Haifa was not lost on the Jerusalem audience — in a city where our books had been banned, our theaters closed, and still choking under military occupation, the mood in the theater that night was extraordinary. More than thirty years after their production, we managed to publicly screen two of the most important films of the Palestinian resistance cinema for the first time in Palestine — the films had finally come home.

Annemarie Jacir is based in Palestine. She is a filmmaker, poet, and co-founder of Dreams of a Nation, a Palestinian Film Project. This article was originally published by Alwan for the Arts in conjunction with the New York Arab and South Asian Film Festival and is republished with the author's permission.

Related Links

Palestinian Revolution Cinema Comes to

NYC

, Emily Jacir (16 February 2007)