Text messages on a cell phone, some medicine and respiration equipment were all that remained after Haneen Abu Jalala, a 17-year-old girl from al-Bureij refugee camp in Gaza, died last month at an Israeli hospital.
"Dad, please save me from this torture."
"Dad, you are the greatest dad on earth."
These were some of the texts that Haneen typed before she perished from respiratory complications she had sustained following Operation Cast Lead, Israel's war on Gaza in December 2008 and January 2009. Her family suspects that exposure to white phosphorous is the cause of her ailments and eventual death.
Haneen died on 22 January at Hadassah Medical Center in Israel after she had entered a coma. Haneen had to leave school three years ago after she began to have breathing difficulties and her entire body turned blue.
"No more smiles"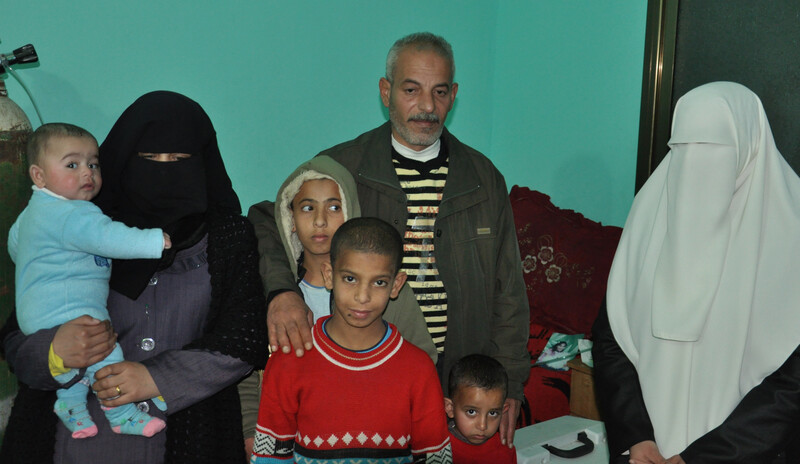 Kamal Abu Jalala, Haneen's father, and some of his eleven children were gathered along with various relatives inside Haneen's now empty room in the family's home.
"No more smiles, no more sounds, no more chatting and no more Haneen in Haneen's room now," said Umm Hamza, Haneen's sister, her eyes welling with tears.
"Despite her severe health problems that complicated her life, she was filled with optimism and energy. She used to take me as her own twin sister, as she used to tell me about her ambitions, dreams and determination to live, saying she was very hopeful that she would return back to school to pursue her education," her sister added.
Another of Haneen's sisters, Ahlam, said, "May God take revenge on those who caused the death of my poor sister Haneen."
"In spite of her sickness and suffering, Haneen used to fill our home with joy through her broad smile, her utter optimism and cheerfulness," Ahlam added.
"I recall one day I felt sick, Haneen kept crying and prayed for me to recover to the extent that she helped me type some of my research papers [for a university degree] on the computer. Not because she is my sister, she was really like an angel and, God willing, she will go to paradise peacefully as a martyr," she said.
Ahmad, Haneen's twenty-year-old brother, said, "I am a construction worker and earn little, but every day when I returned back from my work, I used to bring her some cookies, potato chips and chocolate. All I wanted was to let her feel comfortable. Haneen was really a very tender girl."
Haneen's mother, Umm al-Abed, has been especially distraught following her daughter's death and has found it hard to speak to visitors.
"Since Haneen's death, Umm al-Abed has been continuously crying and unable to eat or drink properly," Kamal said.
Lengthy treatment
Kamal talked of the lengthy treatment his daughter underwent, shedding tears he spoke.
"When Haneen began to have respiratory problems a few weeks after the Israeli war on Gaza came to an end in January 2009, I realized that my daughter needed medication, so I decided first and foremost to see local doctors," Kamal recalled.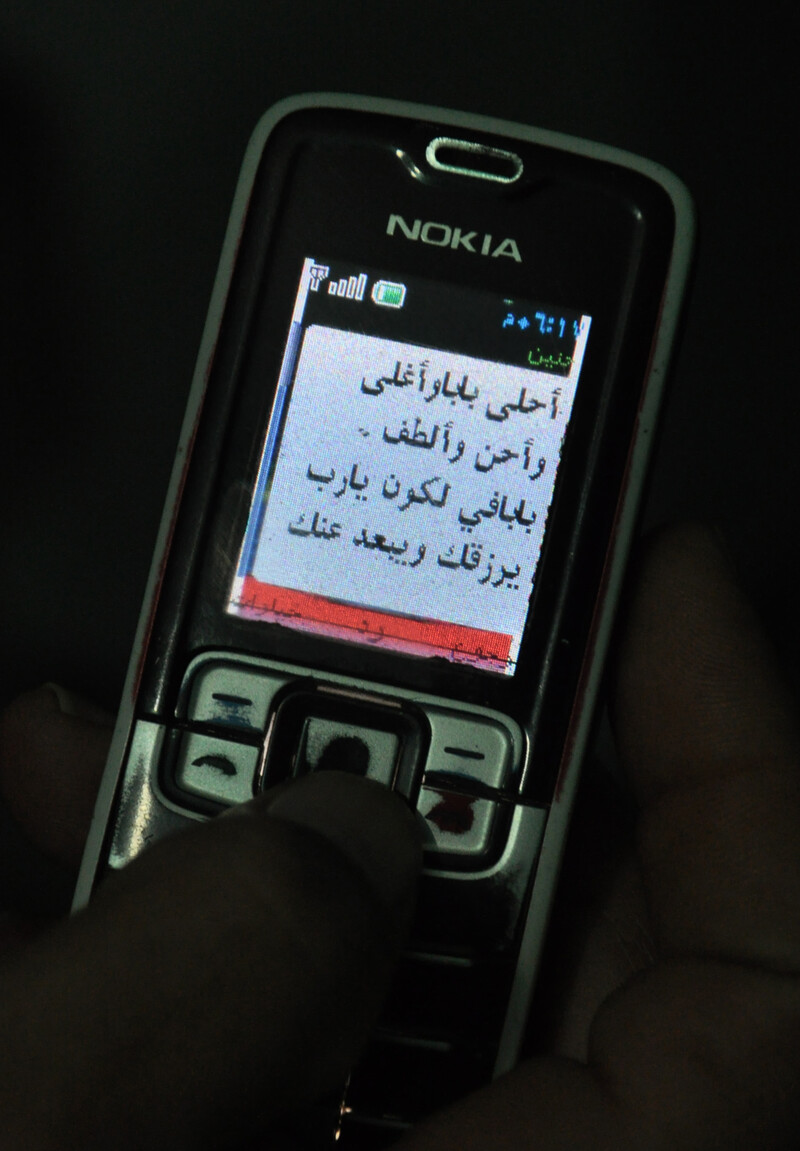 "The local doctors diagnosed her with a respiratory infection and they prescribed some medicines along with respiratory treatment sessions inside the hospital. As my daughter's case deteriorated, I moved her to our home, so that we took care of her instead."
Kamal suspects that white phosphorous, fired by the Israeli military at the rooftop of his house, ultimately caused Haneen's death.
Holding a small picture of his deceased daughter, he said, "I recall well that one day during the war, Israeli occupation forces shelled the area with weapons that we hadn't seen before. On the rooftop of my house, myself and the children, including Haneen, saw some flashing bodies. Suddenly smoke filled the place and Haneen began to cough and feel suffocated. At a nearby hospital, she was treated and returned back home."
Haneen went on to receive treatment in Egypt and Israel.
A month in Egypt
In Egypt, Haneen received medical care for one month at the Nasser Institute in Cairo. Kamal, who accompanied his ailing daughter, was told by the hospital that Haneen was suffering from some sort of respiratory infection and that with the help of certain treatment, she would begin to recover.
"At the hospital, I tried relentlessly to find exactly what was the cause of my daughter's health condition, but in vain. The only thing doctors told me was that Haneen was suffering from some respiratory infection, no more. We returned back to Gaza and her case deteriorated again."
After contacting the Palestinian Authority's health ministry in the West Bank city of Ramallah, Kamal, who was jailed for two and a half years by Israel in the 1980s, managed to transfer his daughter to an Israeli hospital.
Strange symptoms
"The ten-minute-long operation took exactly three hours and 35 minutes instead … Afterwards, she was placed at the intensive care unit, where new strange symptoms appeared on her. She was getting swelling, while I was not able to do anything for her."
Kamal added that as his daughter's case worsened and her kidney stopped functioning, he asked doctors at the hospital about what exactly his daughter was suffering from.
"I wanted to learn what was going on but doctors at the hospital revealed nothing to me, saying that it was not dangerous and that Haneen would recover soon. They also took a second sample from her lung and sent it to the US for testing, they told me. When I asked about the test's result, they told me nothing until Haneen passed away on her hospital bed," Kamal said angrily.
The Abu Jalala family have no answers for what happened to their daughter, just a few text messages reminding them of the young life that ended too soon.
Rami Almeghari is a journalist and university lecturer based in the Gaza Strip.
All images by Shadi Alqarra.
Tags