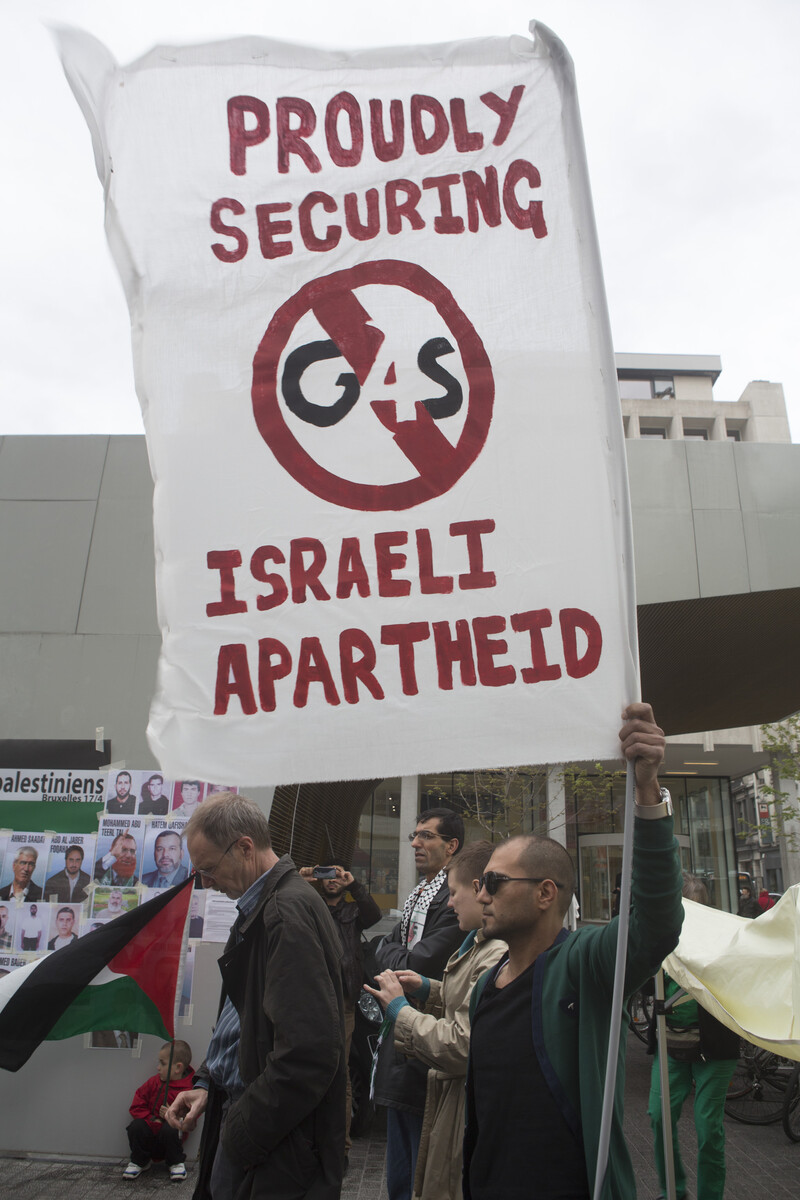 The multinational security and incarceration firm G4S wrote to the UK government after an Israeli minister threatened it for yielding to pressure from the Palestinian-led boycott, divestment and sanctions (BDS) movement, according to emails obtained by the Financial Times under a freedom of information request.
At the end of last year UK-based G4S announced it had sold off virtually all its Israeli business interests.
This followed years of boycott pressure by campaigners for Palestinian rights.
Earlier in 2016, after G4S revealed its intention to divest, Gilad Erdan, Israel's minister tasked with combatting BDS, accused the firm of caving in to pressure.
"Companies that take such politically motivated decisions must pay a price, and they will," Erdan said, likening the BDS movement to "terrorism."
"Commercial reasons"
In an email shortly after Erdan's apparent threat, G4S requested that the UK Foreign Office "reach out to Mr. Erdan to discuss this matter," the Financial Times reports.
"Essentially, our message is aligned to the British government – we do not support boycotts. We are also confirming that our decision is purely commercial," G4S added.
Other companies that have withdrawn from Israel following BDS campaigns, such as the France-based multinational telecom firm Orange, have also cited "commercial" reasons.
While this term allows a company to avoid conceding that human rights campaigners played a part in its decision, it is well understood that damage to a firm's reputation from association with an abusive regime is a valid commercial reason to withdraw from a particular market.
Indeed, the UK government's official advice to British companies not to do business in Israeli settlements in the occupied West Bank explicitly warns that they should be "aware of the potential reputational implications of getting involved in economic and financial activities in settlements, as well as possible abuses of the rights of individuals."
G4S, the world's largest security firm, has long provided services at Israeli military checkpoints along Israel's wall annexing Palestinian land in the occupied West Bank and inside settlements built in violation of international law. It has also helped run prisons where Palestinians are tortured, abused and detained without charge.
G4S still maintains a presence in Israel through Policity, a police training center it owns in partnership with Israeli investment firm FIMI and Shikun & Binui, a construction firm that builds settlements.
According to the Financial Times, the UK government did not end up approaching Israel on behalf of G4S.
"G4S routinely keeps the Foreign Office informed of its business operations in Israel," a UK government spokesperson told the newspaper. This suggests British officials may have known in advance that G4S was planning to divest and did nothing to discourage it.
Tags