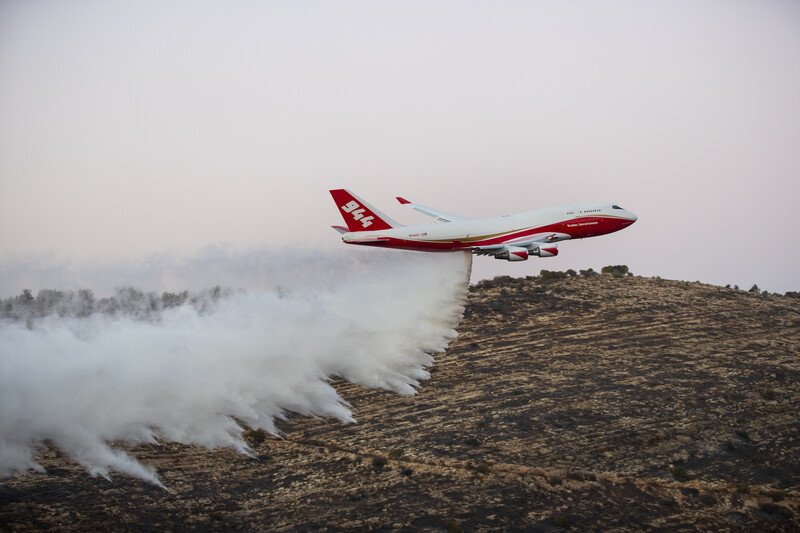 Palestinians, including Palestinian citizens of Israel, are being blamed for recent wildfires as part of the Israeli government's deliberate strategy of incitement, a leading rights group has said.
"Senior Israeli government officials – including Prime Minister Benjamin Netanyahu – continue to make inflammatory statements that lay much of the blame for the recent tragic fires in the Haifa and Jerusalem areas on Palestinian citizens of Israel," Adalah, a legal advocacy group that defends the rights of Palestinians in the country, told The Electronic Intifada.
"This rhetoric is a continuation of the Netanyahu government's ongoing strategy of incitement against Arab citizens of Israel, and its portrayal of them as a fifth column," Adalah added. "The government's legislative agenda also mirrors its incendiary speech with the passage of new racist laws, most recently the Expulsion Law which seeks to illegally kick Arab members of the Knesset out of the parliament."
Shifting blame
Over the last week, Israel struggled to gain control of wildfires amid tinder dry weather conditions that forced tens of thousands of people to evacuate their homes. Top politicians immediately cast blame on Palestinians.
Education minister Naftali Bennett declared that "only someone who this land does not belong to would be capable of setting fire to it," a comment that The Times of Israel estimated was "aimed at Palestinians and/or members of Israel's Arab community."
Netanyahu and public security minister Gilad Erdan suggested the fires were a form of "terrorism."
"Whoever tries to burn parts of Israel will be punished for it severely," Netanyahu vowed.
But as an analysis in the Tel Aviv newspaper Haaretz noted, Netanyahu's declarations appeared to be a tactic to shift blame for his government's incompetence in bringing the fires under control, despite its claims that it had learned the lessons from the devastating 2010 Carmel fire that killed more then 40 people.
"This time Netanyahu laid the blame on terrorism. He'll always have that option," the newspaper's Yossi Verter observed. "Even before investigators and general security service (Shin Bet) personnel issued one unequivocal finding regarding the source of the fire, Netanyahu ruled that it was 'arson and incitement' that had caused the fires."
By doing so, Verter added, Netanyahu had "navigated the discourse towards his comfort zone."
Another analysis said that since the 2010 fires, the Netanyahu government had spent vast sums on firefighting planes that are ill-suited for the conditions in the country, proving too large to maneouver into the tight spots where fires were threatening homes.
Israel arrested more than 20 Palestinians on suspicion of arson or "incitement" to arson. In one case, Israel arrested an Arab citizen in the south of the country for a satirical Facebook post about the fires.
Adalah told The Electronic Intifada that it is "monitoring the arrests of Palestinian citizens of Israel in the wake of the fires and is receiving reports regarding recent developments from a variety of sources."
It said that private lawyers are representing most of those detained, but that "decisions related to possible future legal action by Adalah are dependent upon developments in these cases."
Snubbing Palestine
Palestinian citizens of Israel were as much victims of the wildfires as anyone else – particularly in and around the mixed city of Haifa. And rescue workers who are Palestinian citizens of Israel have been risking their lives to protect others.
Several countries, including Greece, Italy, Turkey, Russia and the United States, sent firefighting aircraft or other resources.
And just like in 2010, the Palestinian Authority in the occupied West Bank sent dozens of firefighters and their equipment to assist Israel.
Netanyahu even took a break from accusing PA leader Mahmoud Abbas of "incitement" to thank him for the Palestinian contribution.
Israel acknowledged the assistance of those countries in a post on its official Arabic-language Facebook page.
The post includes this graphic that show the flags of countries that contributed to the firefighting effort. But there is no Palestinian flag. Instead, a note at the bottom acknowledges that the "Palestinian civil defense is taking part in extinguishing the fires."
The post is a symbolic example of Israel's refusal to grant Palestinians equal status to others, even as they risk their lives to help it.
In 2010, Israel canceled a ceremony meant to honor Palestinian firefighters, after occupation authories refused to grant them permits to attend.
Tags