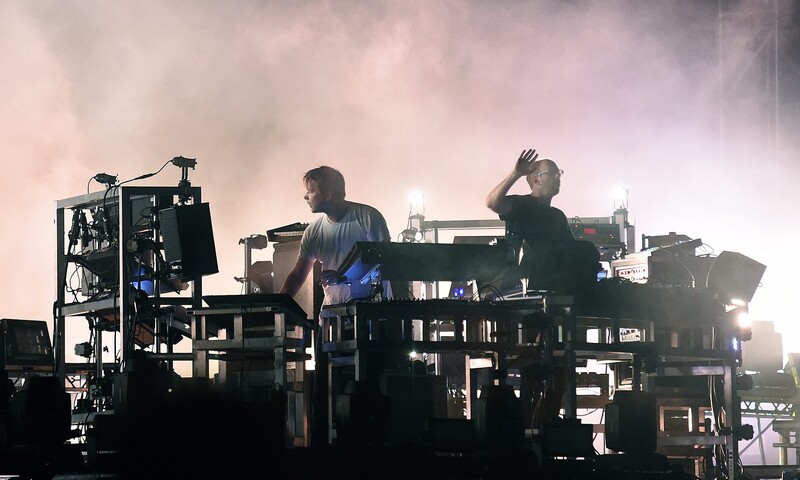 Pink Floyd superstar Roger Waters is the latest voice to call on electronic music duo the Chemical Brothers to cancel their upcoming concert in Israel.
"If you go to Tel Aviv, your presence will be used by the Israeli authorities to reassure their citizens that all's right with the world and nobody really cares that the Palestinians are suffering. You could step back from this," Waters, along with 10 other British artists, states in an open letter to the English group.
Actor Maxine Peake and writers Caryl Churchill and Liz Lochhead are among the signatories.
Seven thousand more people have signed a separate petition calling on the Chemical Brothers to cancel their gig.
"Artists that are performing in Israel are actually taking part in whitewashing the occupation and apartheid," the petition states, noting that high-profile artists are increasingly declining to perform in Israel.
Israelis call for boycott
A group of Israeli citizens who support the Palestinian call for a cultural boycott of Israel have also urged the Chemical Brothers to cancel their show.
In 2011, Israel passed a law allowing the government to penalize citizens who call for a boycott.
"Our long years of activism have brought us to the understanding that the most effective way to stop the apartheid system is to deny its economic fuel and political legitimacy," the group, known as Boycott from Within, states.
Despite these calls, the Chemical Brothers' Tom Rowlands and Ed Simons told an Israeli media outlet last week that they haven't come under pressure to cancel their show.
"We will go to any place where young people want to see us playing. We are not really involved in all the rest," the duo stated, according to a translation by The Guardian.
Growing cultural boycott
Brian Eno, Gil Scott Heron, Elvis Costello, Devendra Banhart, Faithless and Lauryn Hill are among a growing number of musicians that have heeded the call for a cultural boycott of Israel.
In February 2015, in the wake of Israel's 51-day onslaught on Gaza the previous summer, 700 artists announced that they would not engage in cultural relations with Israel.
In a letter published in The Guardian, 100 of those artists stated: "Now we are saying, in Tel Aviv, Netanya, Ashkelon or Ariel, we won't play music, accept awards, attend exhibitions, festivals or conferences, run masterclasses or workshops, until Israel respects international law and ends its colonial oppression of the Palestinians."
Tags