The man accused of setting fire to the Islamic Center of Fort Pierce in Florida a week ago is an ardent supporter of Israel who labeled all forms of Islam as "radical."
Joseph Michael Schreiber, a 32-year-old messianic Jew, was arrested at his home in St. Lucie, Florida, on Wednesday and charged with arson and a hate crime. Police say he confessed after his arrest.
His attack is part of a spate of anti-Muslim hate crimes since the start of the current US election season.
The mosque he set ablaze has been regularly attended by the father of Orlando nightclub gunman Omar Mateen and the crime was committed on 11 September, which marked the 15th anniversary of the 9/11 attacks.
The attack was also the night before the Islamic center was due to hold a community celebration for Eid al-Adha.
Extensive damage
An affidavit by the St. Lucie County Police Department describes Schreiber as "a habitual felony offender," meaning that if convicted he could face up to life in prison due to Florida's mandatory sentencing laws.
The affidavit also notes that Schreiber's Facebook page was littered with "anti-Islamic postings," "posts related to pro-Israel propaganda" and "negative propaganda related to Muslims."
Police estimate damage to the Islamic center in excess of $100,000. As of Friday, the Islamic Center of Fort Pierce reported it had received more than $30,000 in donations from well-wishers to help it repair the extensive damage.
A hate crime enhancement was added to the charges after police discovered the social media posts.
Media outlets were quick to publicize Schreiber's anti-Muslim postings, but few mentioned his promotion of pro-Israel propaganda or his admiration for Republican presidential nominee Donald Trump and Israeli Prime Minister Benjamin Netanyahu, two great champions of the anti-Muslim far right.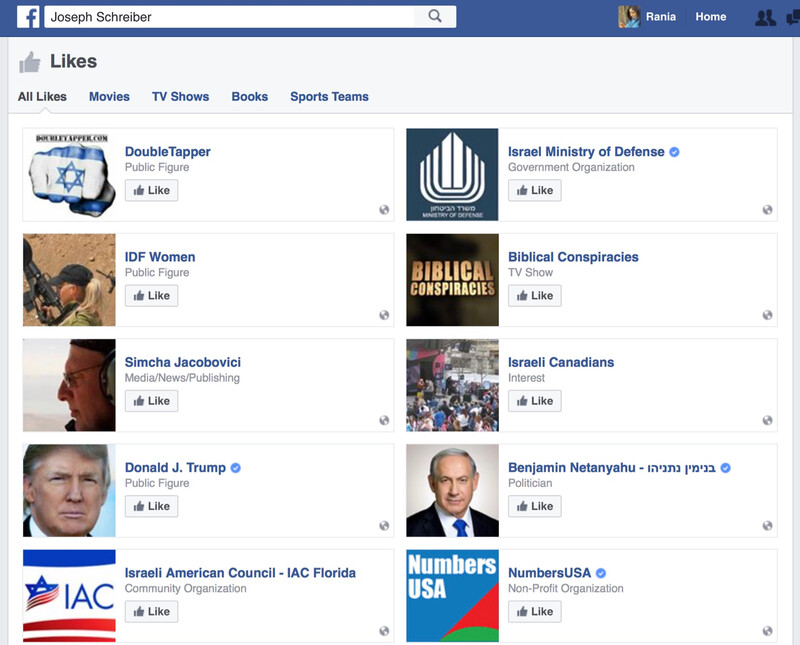 According to Schreiber's Facebook page, he is also a fan of the Israeli Ministry of Defense, IDF Women, the Israeli American Council of Florida and the Messianic Jewish Alliance of America.
Islamophobia network
In a 12 July Facebook post, Schreiber wrote, "ALL ISLAM IS RADICAL , and should be considered TERRORIST AND CRIMANALS [sic]."
With such rhetoric, Schreiber was echoing the anti-Muslim messages emanating from organizations and high-profile individuals who have been spewing anti-Muslim hatred for years.
Many of them are key players in what the Center for American Progress, a liberal think tank, calls the Islamophobia Network.
Hardline support for Israel is a central driver of those funding the network. The top eight of the network's wealthy pro-Israel donors poured some $57 million into anti-Muslim organizations between 2001 and 2012, according to the Center for American Progress.
A comprehensive accounting of the Islamophobia industry by the Council on American-Islamic Relations (CAIR) found that between 2008 and 2014, a core of anti-Muslim groups received a staggering $206 million to spread hate and promote new laws and policies that discriminate against Muslims.
A leaked FBI memo last year warned that right-wing extremists were plotting to attack Muslims.
The extremists were said to be drawing inspiration from pervasive disinformation about Muslims "repeated over the course of a decade by self-appointed watchdogs of Islamic extremism, Internet bloggers and some news media."
Schreiber's Facebook page is full of anti-Muslim material from far-right sources, including postings from Pamela Geller, the notorious anti-Muslim agitator named in the FBI memo.
He has also shared hateful blog posts written by Walid Shoebat, another Islamophobia network demagogue.
Pro-Israel propaganda
On 17 June, Schreiber posted 11 videos from the The Israel Project, a politically connected right-wing organization that specializes in feeding anti-Palestinian and anti-Muslim propaganda to journalists and policy makers.
One of the The Israel Project videos shows president Bill Clinton accusing Palestinians of deliberately inducing Israel to kill them.
Another video claims Iran wants to commit genocide against millions of Israeli Jews.
Other sources of content on Schreiber's Facebook page include the World Zionist Organization, the anti-immigrant group NumbersUSA, the anti-immigrant, anti-Muslim party Britain First and Israeli army spokesperson Peter Lerner.
Incitement and murders
Schreiber's attack on the Fort Pierce Islamic Center is not an isolated incident.
Imraan Siddiqi, chair of the Arizona chapter of CAIR and founder of Hate Hurts, which tracks anti-Muslim violence, has long warned that individuals and organizations capitalizing on anti-Muslim hate would eventually lead to violent attacks on Muslims.
"This can be looked at as the output of the well-funded Islamophobia industry – where according to CAIR, nearly $206 million was funneled into just 33 hate groups," Siddiqi told The Electronic Intifada. "There is definitely an overlap in far-right, pro-Israel groups espousing and promoting Islamophobic rhetoric, which can lead to hate crimes like these," he added.
Indeed, there have been alarming spikes in hate crimes against Muslims in recent years, especially since the start of the current presidential election season, which has been dominated by anti-Muslim rhetoric, especially in the Republican field.
Since the campaign kicked off in March 2015 through February this year, Georgetown University's Bridge Initiative has documented 180 incidents of anti-Muslim violence, including 12 murders, 34 physical assaults, 56 acts of vandalism, nine arson attacks and eight shootings or bombings.
In August, Khalid Jabara, an Arab American man, was shot dead at his home in Tulsa, Oklahoma. Police charged a neighbor who had harassed the family for years with racist and anti-Muslim slurs with his murder. When Khalid was killed, the accused gunman was free on bond, awaiting trial on charges of deliberately running over Khalid's mother Haifa with his car, causing her serious injuries.
Two days after the slaying of Jabara, the imam of a Queens, New York, mosque and his assistant were gunned down in the street just after they left afternoon prayers.
A week ago, two Muslim women were physically attacked while strolling their babies in Brooklyn.
According to prosecutors, their female attacker shouted "Get the fuck out of America, bitches," punched one of the women in the face, attempted to tear off their headscarves and tried to knock over one of the baby strollers.
Tags