Why is the Newseum hosting an Israeli military officer who aided and abetted the killings of two reporters whose names are included in the Washington institution's Journalists Memorial?
The Newseum bills itself as "dedicated to free expression and the five freedoms of the First Amendment: religion, speech, press, assembly and petition."
It features exhibits and events aimed at promoting the free exercise of journalism.
But on 7 June, the Newseum will host Lieutenant-Colonel Avital Leibovich for a live event to discuss "the social media branch of the Israeli Defense Force (IDF) and how the organization uses media and social media during its various campaigns."
However, there is no indication that the program, to be moderated by Newseum CEO Jeffrey Herbst, will feature any discussion of Israel's deliberate slayings of journalists or Leibovich's role in them.
Leibovich was a senior Israeli army spokesperson during its 2008-2009 and 2012 assaults on Gaza.
She is now the director of the American Jewish Committee's Israel office and markets herself as a "social media expert."
Leibovich's role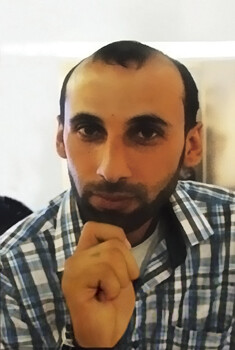 In 2013, under pressure from the anti-Palestinian group Foundation for the Defense of Democracies, the Newseum removed two Palestinian reporters from its online Journalists Memorial.
They were Hussam Salama, 30, and Mahmoud al-Kumi, 29, both camera operators for Al-Aqsa television, who were killed in an Israeli airstrike during Israel's air offensive on Gaza in November 2012.
Their killings were part of a wave of deliberate Israeli attacks against journalists and media organizations that Human Rights Watch investigated and said amounted to war crimes.
Human Rights Watch found no evidence to support Israeli claims that the men were engaged in anything resembling "terrorist activity." They were riding in their car, returning from filming the injured at Gaza City's al-Shifa hospital when Israeli forces extrajudicially executed them.
The Newseum eventually returned Salama's and al-Kumi's profiles to the online memorial.
After the killings of Salama, al-Kumi and a third journalist, Muhammad Abu Eisha, the person charged with publicly justifying the attacks was none other than Avital Leibovich.
Leibovich claimed to the AP that the three reporters were "Hamas operatives."
Asked whether Israel had widened its range of targets to include journalists working for media affiliated with Hamas or other groups, Leibovich told the news agency: "The targets are people who have relevance to terror activity."
Leibovich also admitted that Israel bombed a high-rise office building in Gaza with the knowledge that many journalists were inside.
War crimes
Human Rights Watch noted that Israeli officials "sought to justify attacks on Palestinian media by saying the military had targeted individuals or facilities that 'had relevance to' or were 'linked with' a Palestinian armed group, or had 'encouraged and lauded acts of terror against Israeli civilians.'"
"These justifications, suggesting that it is permissible to attack media because of their associations or opinions, however repugnant, rather than their direct participation in hostilities, violate the laws of war and place journalists at grave risk," Human Rights Watch said.
"Official statements that reflect the military having adopted an unlawful basis for attacks are evidence of war crimes because they show intent," the group added.
Yet the broad justifications for targeting journalists that Leibovich provided were used repeatedly by Israel.
In 2014, Israel was the most lethal country in the world for journalists, second only to Syria.
The Committee to Protect Journalists puts the number of Palestinian reporters and media workers killed during the Israeli assault on Gaza that summer at at least 15.
According to the group's research, at least seven journalists and media workers were killed on the job in four separate incidents. The rest were mostly killed in their homes.
Israel has never been held accountable for its targeting of media organizations.
Leibovich, a senior member of the Israeli army, was an integral part of the military apparatus that planned, executed and justified the killings of Salama, al-Kumi and others.
This makes her no mere observer but an active participant and accessory in what Human Rights Watch describes as war crimes.
The Newseum dishonored Salama and al-Kumi once by removing their names from its memorial.
It is doing so again by welcoming Leibovich who aided and abetted the killing of journalists.
Tags