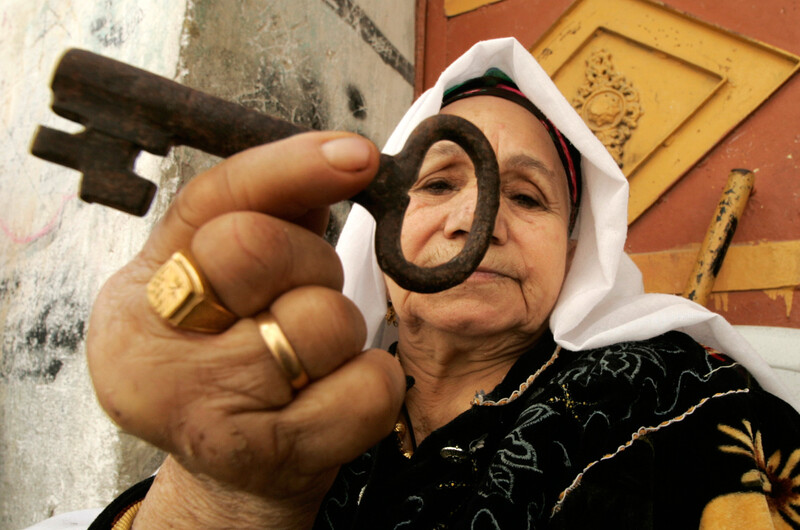 The chief rabbi of the United Kingdom has weighed in on the row over alleged anti-Semitism in the Labour Party.
Writing in The Telegraph this week, Ephraim Mirvis claimed that Zionism is not separate from Judaism as a faith. He astonishingly implied that no one can have a view on this except Jews and Zionists.
So much for open debate and discussion!
He further claimed that "Zionism is a belief in the right to Jewish self-determination in a land that has been at the center of the Jewish world for more than 3,000 years." The reality is that not all Jews agree with his definition, let alone non-Jews.
A survey of British Jews by City University London last year shows deep disagreement on the term, with 41 percent not taking up the political identifier "Zionist." Thirty-one percent identified as anti-Zionist or non-Zionist, while 10 percent said they were unsure.
The survey also found that the number of British Jews who call themselves "Zionist" dropped from 72 percent in 2010 to 59 percent in 2015.
Muslims have a strong attachment to the cities of Mecca and Medina – and of course to Jerusalem – but should all Muslims have a right to move to Saudi Arabia?
And what about Christians? Where was Christianity born? The answer is in historic Palestine. Should all Christians have a right to go and live there?
Invisible
The chief rabbi and Zionism both ask us to accept that only Jews have a right to determine where they live and never mind the impact of their demand on whoever already lives on that land.
In his article, Mirvis astonishingly fails to mention my people, the Palestinian people, even once. His anger with the left has unfortunately left him ignorant of our plight.
To the chief rabbi, we are invisible.
He did not once acknowledge our existence on the land, our own unshakable connection to it or that it was and still is our home – whether for those living in historic Palestine or in the diaspora.
We are in the diaspora because of Zionism.
The chief rabbi implies that we cannot disassociate Zionism from Judaism – by implication accusing all Palestinians who oppose Zionism – as indeed we do – of anti-Semitism.
This is why Ephraim Mirvis is wrong, with the greatest respect to him, to conflate the two – a religion and a political ideology.
Racism
Palestinians do not have a problem with Jews – or with any other group – wanting to live in a state or entity of their own.
However, Zionists chose a land with a people, not an empty land for their state. That is the key issue here. In 1948, 750,000 Palestinians were violently driven from their homeland to make way for the realization of Zionism's goal, and since then millions of Palestinians have been deprived of their most fundamental rights.
As British Palestinians we abhor all forms of racism including anti-Semitism. We will stand with our fellow citizens who follow the Jewish faith in striving to eradicate the scourge of all racism in this country, including anti-Semitism and Islamophobia.
However, we will not accept the conflation of Judaism and Zionism to label us and those who support our legitimate right to self-determination in our homeland as anti-Semites.
The chief rabbi owes us Palestinians an apology for this conflation which suggests we are anti-Semites. Zionism owes us much more than an apology for our dispossession.
Kamel Hawwash is a British Palestinian academic and vice-chair of the Palestine Solidarity Campaign, writing here in a personal capacity.
Tags