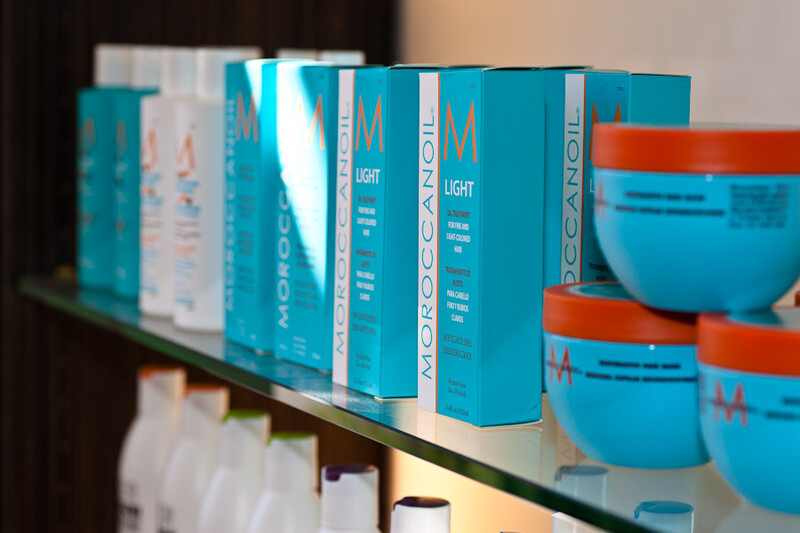 This post is inspired by my umpteenth conversation with a friend who's been shocked to find out that Moroccanoil — a hair treatment whose bright turquoise publicity material seems to grace half the beauty salons in Britain — is actually Israeli.
In fact, I've even come across people who actively sought out Moroccanoil, deceived by its name into thinking they were buying a North African product.
Yes, the argan oil that is a key ingredient to the product is from beans sourced in Morocco (apparently). And it is North African Arab and Berber women who have used the oil for many years as a skin and hair treatment.
But the product called Moroccanoil — and some other argan-oil based hair treatments — is actually manufactured in Israel (and only contains a proportion of the raw oil, combined with lots of the nasties that go into most other mainstream cosmetics).
Moroccanoil's Israeli links, however, take a back seat on the company's website. 
The product's origin only is mentioned just twice on that site. One is tucked away in the terms and conditions section.
The other is a disingenuous little note titled "Behind the brand," which reads: "Our story began when our co-founder, Carmen Tal, was traveling in Israel. After a color service that left her hair badly damaged, a friend brought her to a salon where she experienced an astonishing oil treatment. The result was that her hair instantly transformed from damaged to shiny, smooth and manageable."
Cosmetic layer
For most people, of course, being inspired by a holiday experience means finding a new food or putting a photo on Facebook. In this case, it meant buying the entire company. As a result, the overall firm is Moroccanoil Israel, despite the fact that most of the contacts named are in North America and Europe.
There have, of course, been references to Moroccanoil on Israel boycott websites such as BDSList for some time. And Moroccanoil has been targeted by local campaigners, such as those in Ireland who urged hairdressers in the Limerick area to boycott the company's products during the 2014 attack on Gaza.
But I wanted to flag up three particular reasons why I feel that Moroccanoil deserves a higher place on boycott campaign lists.
Firstly, there is its place in hasbara. Often translated as "explaining," hasbara is the term that Israel uses for its propaganda activities.
Pinkwashing and greenwashing are terms familiar to many activists. They involve portraying Israel as gay and environmentally-friendly in an attempt to distract from its apartheid system.
Moroccanoil is something like "foundation-washing" — applying a thick cosmetic layer to the state's crimes. In the lifestyle and careers sections of magazines, the company, its products and its owner are portrayed as a glamorous, associating Israel with beauty and luxury instead of discrimination and occupation.
For that reason, Moroccanoil can be viewed as a form of hasbara.
The hasbara extends to the trips which the company's top sales reps get — to Israel, of course. For example, a video posted by Yariv Hen, head of IsraeliGuide, a tour company that organized one of those trips, shows Moroccanoil staff partying in a range of settings, including some which may be on Israeli settlements in the occupied West Bank or Golan Heights.
Secondly, like other "beauty" brands such as Dove, Moroccanoil exploits the language of inspiration and empowerment to convince women to buy their products. Moroccanoil's website uses interviews with women involved in social volunteering, renewable energy and animal rights campaigning to greenwash the fact that the product itself has links to an oppressive, exploitative regime.
And thirdly, there is the fact that in calling its products Moroccanoil, the company seems to be deliberately disingenuous, laying claim to an identity which — if it has any links to Israel at all — is to the country's marginalized North African Jewish communities, not to the rich elites who make money from international trade.
This is, perhaps, the perfect irony.
Tags