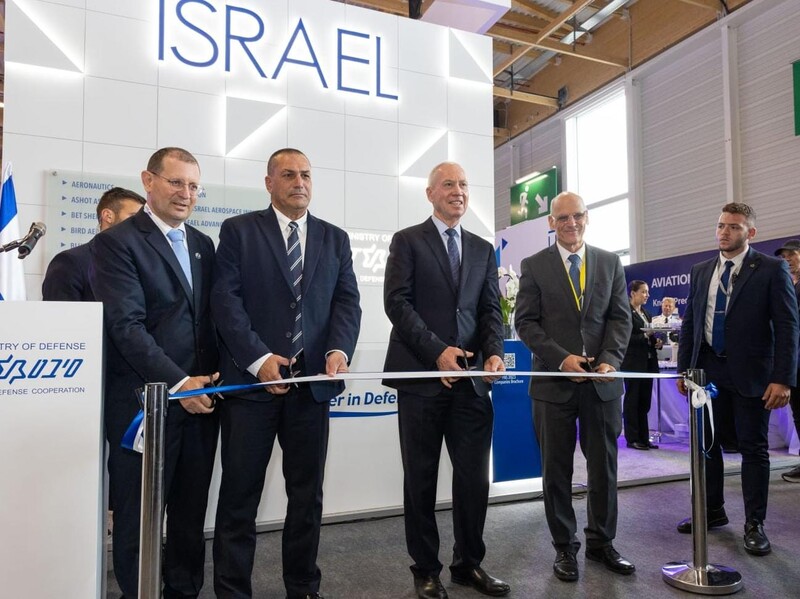 Drones are weapons of domination.

Children in Gaza grow up with the sound of these remote controlled warplanes buzzing in their ears.

The sound offers a reminder that millions of Palestinians have no privacy. Israel is omnipresent.

Drones and helicopters were flown over Jenin this week, as Israel conducted a raid in which six Palestinians were killed.

Little more than a month earlier, drones carried out a total of 115 airstrikes during the latest major offensive against Gaza, according to data published by The Jerusalem Post.

Drones, that newspaper suggested, are central to Israel's recent military activities. Long used over Gaza, they now make regular appearances in the West Bank.

Yoav Gallant, Israel's defense minister, was visiting France on Monday, while the army for which he bears political responsibility was terrorizing Jenin's inhabitants. Gallant formally opened the Israeli pavilion at the Paris Air Show – as the exhibition is called.

Elbit Systems is one of the big draws at the Israeli pavilion this week.

Israel's top weapons exporter, Elbit is presenting its drones as "mature solutions" – perhaps a coded way of saying they have been tested time and again on Palestinians. The Hermes 900 drone, the firm notes, "has been procured by the IDF [Israel's military] and over a dozen countries around the globe."

Elbit profits handsomely from its "mature solutions." A few weeks ago, it announced a backlog of orders worth almost $16 billion.
Glimpse of the future
Governments that habitually denounce Russia's invasion of Ukraine are often willing to buy weapons used to perpetuate Israel's occupation of the West Bank and Gaza.
So it should come as no surprise that Elbit is doing well from the push by NATO members to grow their military budgets. Last year, Elbit registered an increase of approximately 40 percent to its European sales.
At the same time, Elbit has seized the opportunities afforded by the Abraham Accords.
Weapons exports to the Arab countries with which Israel has signed normalization deals have risen by around 50 percent between 2022 and the previous three years. Elbit is planning to open two manufacturing plants in Morocco.
Another drone maker, Israel Aerospace Industries, is celebrating the 70th anniversary of its foundation at the Paris Air Show.
The firm's promotional material boasts that its history is "intimately interwoven" with that of Israel, a state actively putting "the Zionist dream into practice."
Zionism is the ideology underpinning a colonial project under which Palestinians were driven from their homes en masse between 1947 and 1949. Today, the "Zionist dream" is being put into practice through the theft of land in the West Bank and the imposition of a siege on Gaza.
As part of its commitment to the "Zionist dream," Israel Aerospace Industries will be promoting the newest "configuration" of its Heron drone at the Paris Air Show.
The firm's brochure tells readers that the drone is "combat proven with hundreds of thousands of flight hours." It does not specify how many of those hours involved violence against Palestinians – or, as the firm's bosses would prefer – realizing the "Zionist dream."
Rafael, a prominent Israeli weapons firm, has also sent a team to the Paris Air Show.
It is unveiling Sky Sonic – apparently "the first of its kind anti-hypersonic missile defense system."
The Rafael stand in Paris will give visitors a chance to "witness the future of defense technology," the firm has promised.
Rafael is best known as the main company behind Iron Dome, a rocket interceptor which sees heavy action each time Israel bombards Gaza.
As its commercial success has so far depended on attacks against a subjugated people, I shudder to think of what the future has in store.
Tags