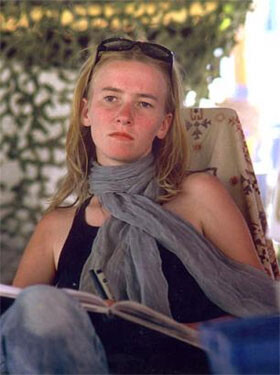 Israel's high court has rejected an appeal made by the family of Rachel Corrie, the young American activist crushed to death by the Israeli military while she was protesting against a home demolition in the Gaza Strip.

The Corrie family brought a civil suit against the Israeli army in 2005 after a military prosecutor closed the case with no charges.  Rachel's parents, Cindy and Craig, have been seeking to hold Israel liable for her death. The Corries have alleged that Israel's defense ministry had either killed her deliberately or was guilty of negligence.

Rachel, who was 23 when she was killed in March 2003, had traveled to Gaza from her home in Olympia, Washington to work with the International Solidarity Movement. She had been in Gaza for two months before she she was run over by a soldier driving a bulldozer. She was killed in Rafah, near Gaza's border with Egypt.

In August 2012, a lower court in Haifa had ruled in favor of the military; the State of Israel had argued that it was not responsible for damages in "closed military zones."

In 2010, an Israeli military leader told the Haifa court that "During war there are no civilians." As part of a policy that is still in effect, the Israeli military and police do not investigate complaints of attacks against civilians in "closed military zones."
"Disappointed, not surprised"
During the lower court's proceedings, the Corries' lawyer had tried to prove that the driver of the bulldozer had a clear view of Rachel when he decided to drive toward her and then run her over. The judge, however, accepted the state's position that the soldier had not seen her and that furthermore, she "chose to endanger herself … and thus found her death."
Israel's high court upheld that decision this week. The ruling has yet to be translated into English.
"Our family is disappointed but not surprised," the Corries wrote in a statement. "We had hoped for a different outcome, though we have come to see through this experience how deeply all of Israel's institutions are implicated in the impunity enjoyed by the Israeli military."
The US State Department has maintained that Israel had not provided the Corries with a satisfactory investigation. In 2012, the US ambassador to Israel, Dan Shapiro, told the Corrie family that Israel's investigation into Rachel's death was not thorough, credible or transparent.
"We continue to be appalled that it requires a lawsuit to have a truthful accounting of what occurred, and complete repatriation of Rachel's remains," the family said in its statement.
The family has taken a separate case against Dr. Yehuda Hiss and the Abu Kabir Institute, which has been accused of mishandling an autopsy on Rachel. That case is still pending in Israel's lower courts.
Tags