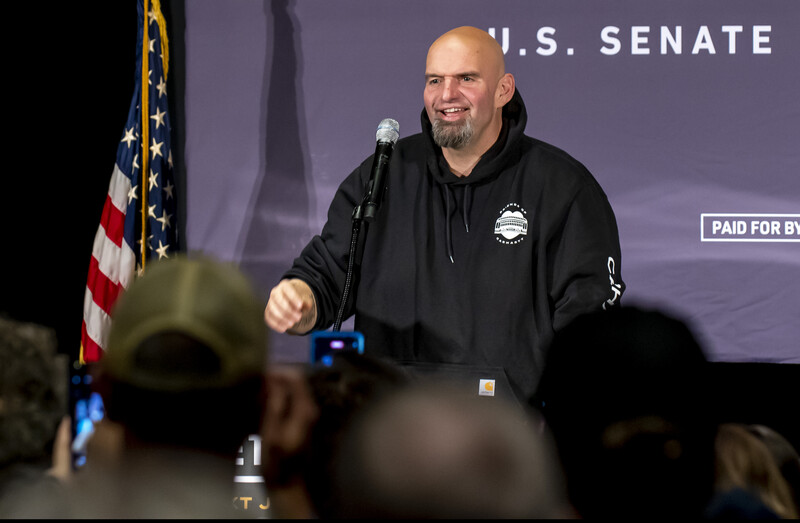 A new class of Democratic politicians was sworn into office on 3 January.
After the party fared much better than expected in the US midterm elections, the Congressional Progressive Caucus (CPC) was quick to celebrate its own victories. Pramila Jayapal, the CPC chair, proclaimed: "There's no question this will be the most progressive Democratic Caucus in decades."
Many on the American left have chest thumped this impressive electoral victory.
Despite the fanfare, however, the incoming lawmakers are hardly progressive when it comes to the question of Palestine. Rather, they have accepted the pro-Israel consensus.
That will not surprise anyone who has been following the so-called left on Capitol Hill.
It is a sad fact that "progressives" feel they must voice support for Israel and its state ideology Zionism. The "progressives" try to conceal how they are helping Israel's apartheid system to endure by perpetuating the delusion of a two-state solution and expressing half-hearted concern for Palestinians.
It is a tale of hypocrisy that has been seen repeatedly. And some of the most prominent "progressives" are guilty.
Bernie Sanders has whitewashed Zionism.
Alexandria Ocasio-Cortez refused to oppose funding for Iron Dome – a system developed by an Israeli weapons industry that profits from attacks on Palestinians.
Jamaal Bowman has supported US military aid to Israel and taken part in a junket organized by the Zionist lobby group J Street.
The new crop of "progressives" must be individually called on their hypocrisy as well.
John Fetterman, Pennsylvania's new senator, takes a pro-labor stance which generally puts him "to the left of every other Democratic Senate candidate this cycle," Jacobin magazine has claimed. His win over Republican and TV personality Mehmet Oz was one of the most widely celebrated of the midterms.
"Not really a progressive"
Despite his man-of-the-people image, Fetterman has never expressed sympathy for or solidarity with the Palestinian people.
As the record shows, Fetterman is an ardent supporter of Israel. In April 2021, he told Jewish Insider: "Whenever I'm in a situation to be called on to take up the cause of strengthening and enhancing the security of Israel or deepening our relationship between the United States and Israel, I'm going to lean in."
Fetterman said he was "dismayed" by some in Congress voting against funding Iron Dome. His declared view of boycott, divestment and sanctions (BDS) – a Palestinian-led campaign demanding justice and equality – is "it's just wrong."
The incoming senator is open about his hypocrisy. During his Jewish Insider interview, he implied that supporting Palestinian rights is consistent with left-of-center politics but then said "I'm not really a progressive in that sense."
That clearly makes Fetterman an enemy of the Palestinian cause, no different from anyone else in the Washington establishment.
The newly elected Democrats in the House of Representatives are not much better.
Summer Lee, a rising "progressive" star, won in Pennsylvania's 12th District even though the leading pro-Israel group AIPAC spent millions trying to defeat her.
Coming under fire from AIPAC does not make Lee an ally of Palestinians.
In a 2021 tweet, Lee openly criticized the oft-repeated "Israel has the right to defend itself" line, drawing similarities between the abuses Black people in the US and Palestinians face. She would later walk this comment back in the face of the Zionist lobby's pressure, claiming there was "very specific context around" her statement.
In the same breath, Lee insisted she "absolutely" believes in Israel's legitimacy as a Jewish state – in other words a state which systematically discriminates against people of a different ethnicity or religion.
There is a high probability that Lee will vote in favor of US military support for Israel, considering she emphasized the importance of assistance "for our allies" regarding "legitimate defense."
The liberal Zionist lobby group J Street endorsed Lee and condemned AIPAC's blitz against her.
The endorsement was ultimately a meaningless gesture.
Both J Street and AIPAC support the same interests.
Both are opposed to basic rights. Both are against allowing Palestinians expelled by Zionist forces in 1948 to return home.
Any differences between them are ones of rhetoric and presentation.
Another new "progressive" lawmaker is Greg Casar, who was elected in Texas and has been backed by Bernie Sanders.
Casar had his endorsement from the Austin Democratic Socialists of America rescinded after he pledged that he would support military funding for Israel.
Casar claims that he wants a foreign policy based on "justice and democracy." Yet he has emphasized that he does not support the BDS movement – a movement dedicated to achieving such goals in Palestine.
Frost's broken promises
Maxwell Frost of Florida has betrayed Palestinians in a contemptible manner.

A 25-year-old, Frost has made headlines as the first Generation Z member of Congress and has received much praise from Bernie Sanders.

Frost had long positioned himself as an ally of the Palestinian cause.

In March last year, he promised the Florida Palestine Network (FPN) that he would work towards ending US military aid to Israel and would back the BDS movement. He also indicated that he would not issue any policy paper relating to Palestine without consulting the FPN.

Frost has broken his promises. A paper that he subsequently published recycled a litany of talking points from the pro-Israel lobby.

The paper contends that Israelis "are under great threat and it is important that we help to make sure that they maintain a qualitative military edge, so that they can properly defend themselves."

Frost's paper describes the BDS movement as "extremely problematic." Although the movement is explicitly committed to full equality, the paper alleges that "it does not seek a future that includes both Palestinians and Israelis together."

Other so-called progressives in the new crop of Democrats include J Street endorsees Delia Ramirez and Becca Balint. They, too, have accepted the establishment position of endless aid to Israel.

There is nothing progressive about supporting a settler-colonial state like Israel. And, if these lawmakers are willing to abet Israel's crimes, why should we have any confidence in their positions on domestic US affairs either?

The Democrats demonstrated towards the end of last year they cannot be trusted to stand up for ordinary Americans. Most "progressives" in Congress voted to make illegal a strike by railway workers.

Rather than having some truly progressive Democrats in Congress, we can expect that the next few years will be characterized by more of the same hypocrisy.

Michael Veronda Hazou is a Palestinian American writer. Twitter: @mikevhz
Tags