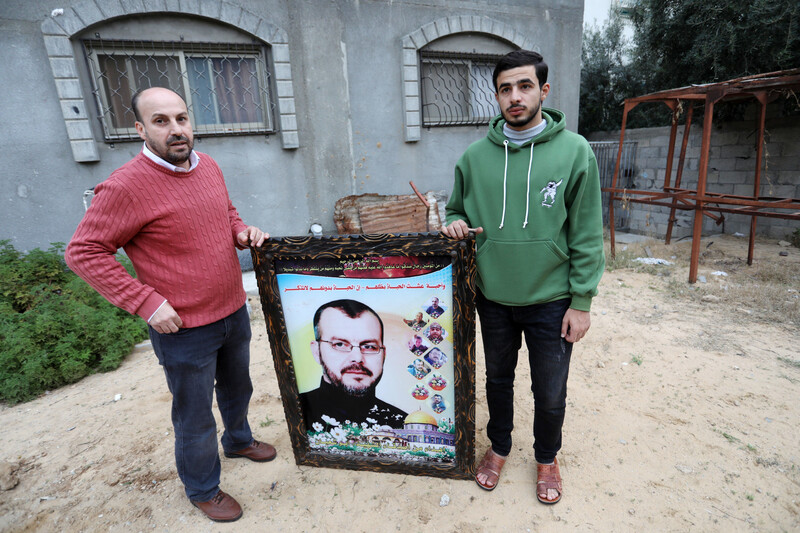 Ismail Ziada is bringing his case against Israeli defense minister Benny Gantz and former air force chief Amir Eshel to the Dutch supreme court.

He will ask the judges to overturn a lower court's decision to grant the pair immunity.

Ziada, a Palestinian-Dutch citizen, has since 2018 been suing the senior commanders for a bombing attack on his family's home during Israel's 2014 assault on Gaza.

The attack completely destroyed the three-floor building in al-Bureij refugee camp.

It killed Ziada's 70-year-old mother Muftia, his brothers Jamil, Yousif and Omar, sister-in-law Bayan, and 12-year-old nephew Shaban, as well as a seventh person visiting the family.

Ziada is seeking hundreds of thousands of dollars in damages in the civil lawsuit.

In December, Dutch appeals judges upheld a lower court's decision granting Gantz and Eshel "functional immunity" from civil lawsuits.

The court accepted that when it comes to criminal responsibility for war crimes, state officials have no guarantee of immunity.

But the judges found that when it comes to civil matters, officials of foreign governments cannot be sued in other countries' domestic courts for their official acts due to the long-established principle of state immunity.

However, there is a provision in Dutch law that grants domestic courts universal jurisdiction in civil cases when the claimant has no other venue to pursue justice.

The same district court in The Hague that denied Ziada access to justice had relied on this provision in a 2012 decision allowing a lawsuit against Libyan officials for alleged torture.

Ziada is arguing that, like other Palestinians, he has no chance of achieving justice for his family in Israeli courts, and therefore must be granted access to justice in the Netherlands.

"It is a unique case, and the first time a Palestinian had been able to make use of civil litigation on the basis of universal jurisdiction to gain access to justice for war crimes," the Palestine Justice Campaign, which supports Ziada's lawsuit, said on Thursday.

Following the disappointing appeals court ruling in December, Ziada vowed to go on with his quest for accountability. "My mum gives me the strength to go on," he said.

"The fight for justice continues," Ziada tweeted on Thursday.

Ziada and his family have been represented by noted Dutch human rights lawyer Liesbeth Zegveld.

Costs for the groundbreaking lawsuit are being crowdfunded through public donations.
Tags