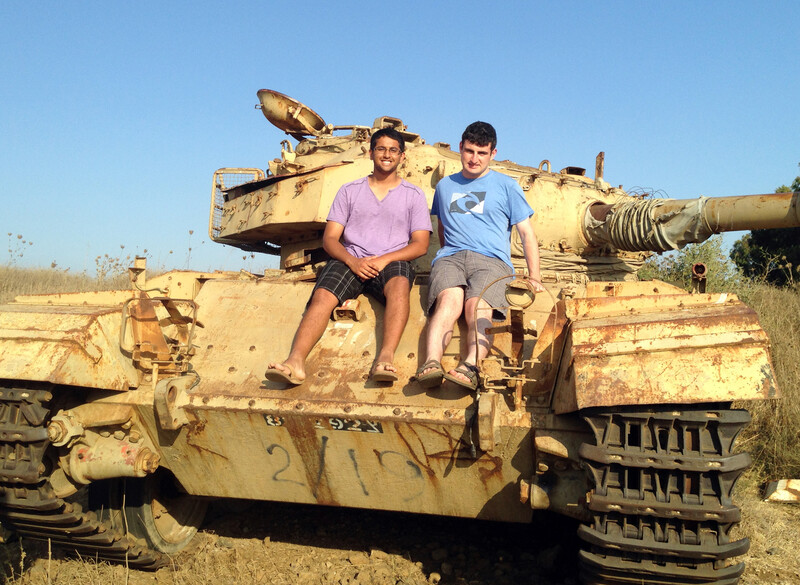 On Wednesday morning, following nearly ten hours of impassioned public statements, the University of California at Los Angeles (UCLA) undergraduate student government voted 7 to 5 against a resolution to divest student tuition funds from a handful of US companies that profit from Israel's brutal occupation in Palestine.
Though the ballot was secret to protect the safety of Undergraduate Students Association Council  (USAC) members concerned about threats from those who disagree with them, two straw polls taken earlier in the night reveal who voted which way. 
And much like the nation's warped political system, it appears the Israel lobby helped influence at least one vote, that of USAC general representative Sunny Singh. 
ADL junket
Last summer, Singh was one of 15 university student leaders from across the country to travel on an all-expenses paid trip to Israel, courtesy of the anti-Palestinian and Islamophobic Anti-Defamation League (ADL).
During his trip, Singh cited Israel's vibrant gay community as proof of  "Israel's commitment to respect and equality for all." 
Perhaps he was unaware at the time of the Israel's unequal treatment and daily human rights violations against Palestinians — whether they would identify as straight, cis, LGBT or none of the above — and non-Jewish African asylum seekers.
Surely these rampant abuses have been communicated to him since then, as anyone listening to the pleas for divestment from Palestine solidarity activists in the hours leading up to the vote can attest. 
But since returning from his junket, Singh has continued to regurgitate the hasbara — propaganda — that was fed to him. 
Israel, he wrote in August, is "unlike any other country as it's nestled in a volatile region and surrounded by hostile forces."
By October, Singh was crediting the Israel trip for inspiring his decision to sponsor a resolution that sought to sidestep campus divestment efforts with "positive investment" in companies operating in present-day Israel and the occupied Palestinian territories.
Nakba denial
In an op-ed for The Daily Bruin, Singh characterized past divestment resolutions as attempts to "vilify or threaten significant portions of our community" by fostering "animosity" and "division." 
The architect of the anti-divestment resolution, which ultimately failed, was USAC internal vice president Avi Oved, a former member and leader of Bruins for Israel, the premier anti-BDS and anti-Palestinian organization on campus.
Bruins for Israel promotes Nakba denial and claims Israel does not violate international law, among other blatant lies.
And, surprise, Oved voted against the divestment resolution as well. 
But let's get back to Singh. 
Foot soldier
To show how proud they were of their newest foot soldier, the folks over at the ADL reposted Singh's op-ed on their website. 
That same month, Singh helped the ADL raise over a million dollars by giving a glowing speech about wonderful Israel at the organization's centennial gala. 
If Singh's morally bankrupt opportunism continues, he'll probably be winning major state or even national elections in no time. Because, as we all know, pro-Israel groups like the ADL have worked tirelessly to rig the system from top to bottom in their favor. 
Even so, after listening to the diverse and growing coalition of impassioned young people at UCLA demanding justice and equality for everyone in historic Palestine, without compromise, something tells me free vacations to apartheid Israel aren't going to stand in their way.
Tags