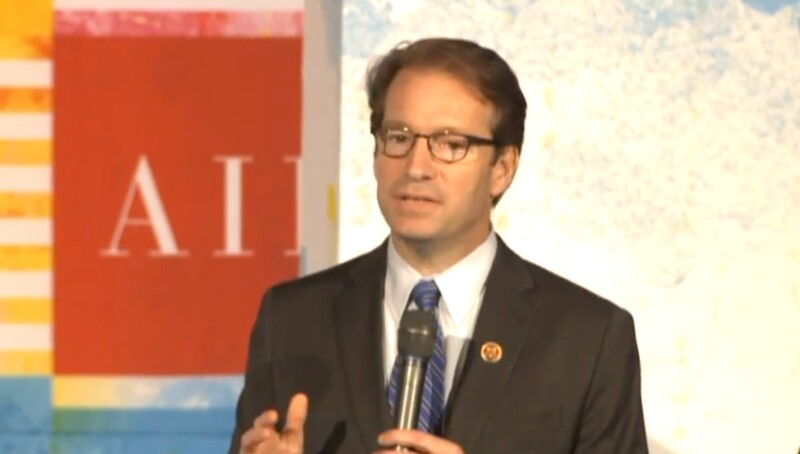 Weeks after Ambassador Michael Oren, Israel's former envoy to the United States, suggested it, members of the United States Congress have introduced a bill to punish American universities if their members support the academic boycott of Israeli institutions.
The so-called "Protect Academic Freedom Act" would deny federal funding to any institution that participates in a boycott of Israeli universities or scholars or even whose departments issue statements in support of a boycott.
Punishing statements
The proposed law defines "an institution of higher education to be participating in a boycott" if "the institution, any significant part of the institution, or any organization significantly funded by the institution adopts a policy or resolution, issues a statement, or otherwise formally establishes the restriction of discourse, cooperation, exchange, or any other involvement with academic institutions or scholars on the basis of the connection of such institutions or such scholars to the state of Israel."
Unconstitutional
The restrictions even on speech – issuing statements – prompted the American-Arab Anti-Discrimination Committee to issue an action alert warning that the bill is unconstitutional and violates First Amendment rights.

The bill was introduced in the

US

House of Representatives yesterday by Representative Peter Roskam, the Republican member for the sixth district of Illinois, and co-sponsored by Representative Dan Lipinski, an Illinois Democrat.

In his speech to Congress introducing the "bipartisan" bill (video above) and in a press release, Roskam specifically cites as motivation the December vote by the American Studies Association (ASA) to support the academic boycott of Israeli institutions.
Pushed by Michael Oren
But the law itself was directly inspired by Michael Oren, the former American who renounced his citizenship to serve as Israeli ambassador to the United States until last year.
In December, Oren demanded repressive laws against those seeking to use boycott tactics to pressure Israel to end its abuses of Palestinians.
"What's needed is a way to fight back, and Congress can do it," Oren wrote in Politico.
Oren specifically cited as a desirable precedent a 1977 US law "making it illegal for US companies to cooperate with any boycott of Israel and imposing stiff penalties on those that did."
Now Roskam and Lipinski have obliged. Indeed, Roskam says on his Facebook page that "I'm thankful for the wisdom and leadership of Ambassador Michael Oren, who has helped raise awareness for this important effort."
Wave of repressive bills
The Roskam bill follows similar initiatives introduced in the state legislatures of New York and Maryland recently.
As Steven Salaita writes for The Electronic Intifada, these bills demonstrate that "For some, commitment to Israel overrides the maintenance of traditional American legal protections."
You can add Roskam, Lipinski and anyone else who supports such repressive laws to the roster of those for whom free speech is subordinate to maintaining Israeli apartheid and occupation.
Tags