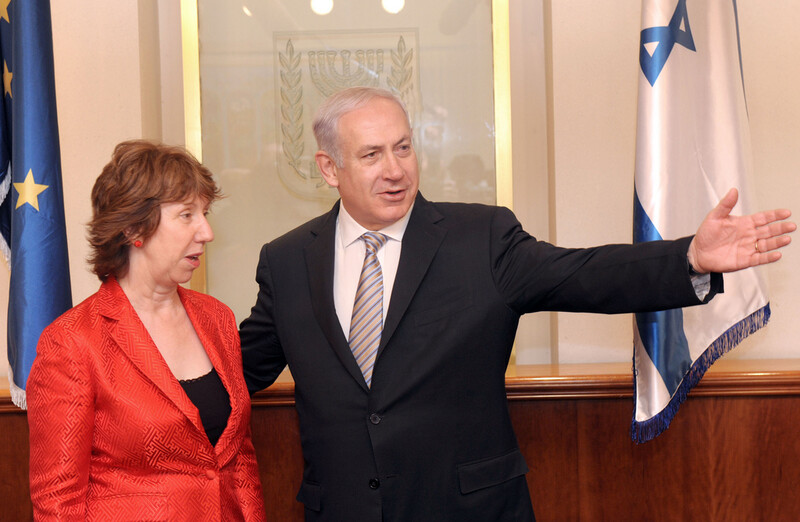 Members of the European Parliament, the elected legislative body of the European Union, have condemned Israel's refusal to allow them to enter the occupied Gaza Strip.
The visit was scheduled to take place from 27-30 October 2013 and had the full support of Martin Schulz, President of the European Parliament, according to a press release on the website of the European Coordination Committee for Palestine.
"Despite interventions by the President Schulz and other distinguished parliamentarians, the Israeli authorities are preventing elected members of an official delegation from paying a humanitarian visit to this ravaged and impoverished region," said Emer Costello, chairperson of the European Parliament's Delegation to the Palestinian Legislative Council.
Costello represents Ireland's Labor Party and is a member of the Progressive Alliance of Socialists and Democrats in the European Parliament.
Equating Gaza with Hamas
"The official reason for refusal of access was cited as being in line with the policy according to which Israel does not facilitate visits to the Gaza Strip which will strengthen Hamas. This decision is deplorable and without foundation," Costello added.
The visit was coordinated with UNRWA, the UN agency for Palestine refugees, and followed a recent European Parliament vote to appropriate 300 million euros for "financial assistance to Palestine, the peace process and UNRWA," the statement says.
By blocking European Parliament members from visiting Gaza, Israel is, among other things, preventing them from seeing how European taxpayers' money is used.
Israel's equation of Gaza with Hamas obscures the existence and suffering of nearly 1.7 million it is besieging in Gaza with devastating consequences.
EU appeasement
Costello said she had requested the president of the European Parliament as well as EU foreign policy chief Catherine Ashton to take up the issue with Israel.
But based on Ashton's past performance, Costello would be ill-advised to place much hope in her.
Currently, Ashton and her team are desperately trying to appease Israeli anger over recently-announced EU guidelines supposedly banning EU financing of Israeli companies and institutions that operate in settlements in the occupied West Bank.
The new guidelines generated rage from the Israeli government when they were announced last July, but under US and Israeli pressure, the EU has been working to find ways to help Israel to skirt them.
Flouting EU rules
The EU is racing desperately to find a solution satisfactory to Israel in time for the EU to include Israel in a major scientific program called Horizon 2020.
Reuters reported on 25 October that so far no agreement had been reached, but EU officials were assuring Israel not to worry.
"The EU has said it will not change the new guidelines, but is looking at ways for a flexible implementation of the rules," Reuters said.
An example of what such "flexibility" might look like in practice was reported by The Electronic Intifada's David Cronin recently.
The EU's Tel Aviv office continues to assist Israeli firms that ought to be excluded by the guidelines to obtain financing through the European Investment Bank (EIB):
Among the beneficiaries of the EIB's loans are Hapoalim, an Israeli bank with branches in the occupied West Bank. A "frequently asked questions" paper prepared by the EU's embassy in Tel Aviv says that notwithstanding the new guidelines, banks active in Israeli settlements may continue to apply for EU loans provided the end recipients of those loans are based inside Israel.
A nod and a wink
In essence, the EU is giving Israel a nod and a wink that business can carry on as usual.
Israel has apparently taken this message to heart: this week an Israeli official revealed Israel intends to proceed with another massive explansion of settler-colonies on occupied Palestinian land.
Overall, Israel's construction of new housing in its illegal colonies shot up 70 percent in the first six months of this year, according to the Israeli group Peace Now.
If ever there were a measure of the utter failure of EU efforts, that is it.
Israel's ongoing theft of Palestinian land, and now its ban on the parliamentary delegation visiting Gaza, are signs of its confidence that it can bully the EU not only with impunity, but while reaping rewards.
Tags