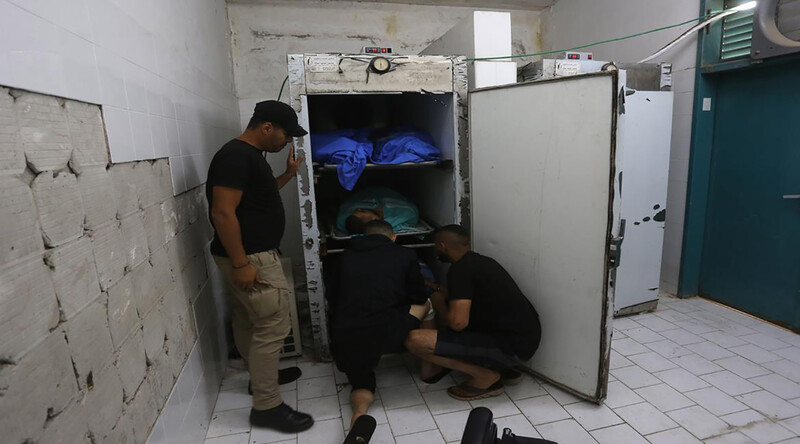 Israel's genocide in the Gaza Strip in the south and its attacks on southern Lebanon in the north are not its only fronts. It is waging a relentless war on Palestinians in the occupied West Bank.
Since 7 October, when a Hamas-led operation in Israel's southern colonies was followed by the launch of Israel's campaign of terror on Gaza, Israeli occupation forces have killed nearly 180 Palestinians in the West Bank.
Day and night, Israeli forces have been conducting deadly raids, massacres and aerial attacks on Palestinians across the territory.
Israel now regularly employs drone-fired missiles in cities and refugee camps in the territory, a practice that up until recently had been left behind in the days of the second intifada two decades ago.
Israeli forces invade Palestinian cities and refugee camps, causing massive destruction to roads, commercial stores and electricity and water infrastructure. In multiple incidents, Israeli bulldozers have uprooted roads.
Overnight on Tuesday, Israeli occupation forces invaded the Tulkarm refugee camp in the northwestern occupied West Bank and conducted a deadly raid that killed at least seven Palestinians and lasted 15 hours.
The Israeli army used a Zik – the Hebrew nickname for a drone – to kill at least three Palestinians. They were identified by local media as Said Suleiman Abu Tahoon, 24, Jihad Khalid Ghanim, 27, and Musab Omar al-Ghoul, 21.
At least four other Palestinians were killed by Israeli forces in the area, and at least 18 others were injured, including at least a dozen by Israeli snipers stationed on building roofs.
Attack on medics and staff
Israeli occupation forces fired tear gas canisters into the yards of a governmental hospital in the city of Tulkarm, including its emergency department entrance.

Israeli occupation forces also barred ambulances from entering the refugee camp. One picture depicts an ambulance blocked from both the back and front by Israeli armored vehicles: Israeli forces impeded ambulances from reaching the injured by subjecting them to thorough inspections. When they did let them reach the wounded, Israeli forces arrested one of the injured individuals that an ambulance was attempting to transfer to hospital.

Israeli forces also fired stun grenades at Palestinian journalists in the city.

An Israeli bulldozer demolished a street leading to the refugee camp's entrance, causing massive damage:

Palestinians discovered extensive destruction along the main street of the camp, affecting commercial shops, homes and schools. Israeli bulldozers also leveled memorials, including those commemorating martyrs.

The Tulkarm refugee camp is one of 19 official camps in the occupied West Bank.
Killings in the West Bank
Israeli troops has killed nearly 180 Palestinians in the occupied West Bank since 7 October, and an additional eight were killed by settlers, the UN monitoring group OCHA has reported.
This constitutes more than 40 percent of all Israeli killings in the area since the beginning of the year. Over 400 Palestinians have been killed in the context of Israel's military occupation in the West Bank during 2023.
Fifty one Palestinian children have been killed in the occupied West Bank since 7 October, Defense for Children International-Palestine (DCIP) has said. The total number of Palestinian children killed in the West Bank so far this year is now higher than 90.
Israeli forces have injured over 2,600 Palestinians in the West Bank since 7 October, more than 270 of them children.
Israeli drone strikes in the occupied West Bank have killed nine Palestinian children so far this year, while Israel has used US-made Apache helicopters to fire missiles that killed four children.
Tags