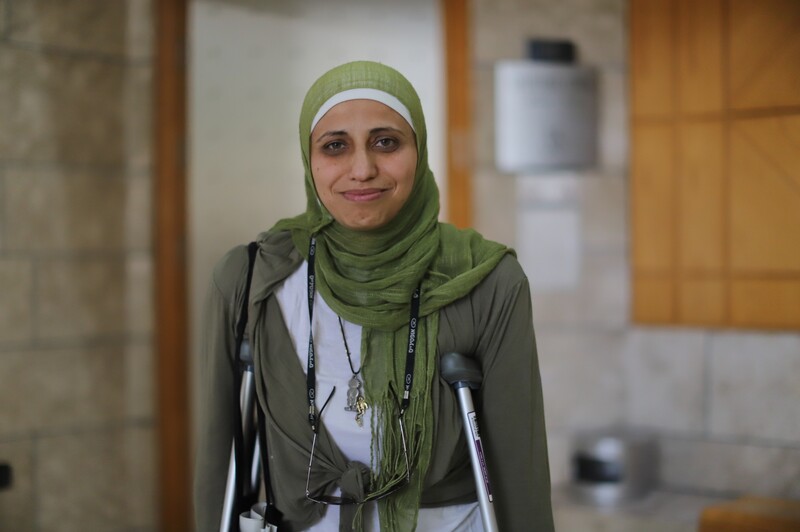 An Israeli court convicted Palestinian poet Dareen Tatour for "incitement to violence" and "support of terrorist organizations" on Thursday.

Her sentence will be announced on 31 May and she could face up to eight years in Israeli prisons.

"Of course it is not a trial, it is a theatrical play," Tatour said of the proceeding.

"I'm preparing for any eventuality, even the worst case," Tatour told the publication Arab48 after her conviction. "I am up to the challenge of accepting the responsibility for freedom of expression."

"The hearing was very short. Even when the judge presented the verdict, her voice was very low and we couldn't even hear it at first," Tatour said.

Activists and leaders from the Palestinian community in Israel attended Tatour's hearing.

They included Haneen Zoabi, a Palestinian member of the Israeli parliament who has herself relentlessly been a target of harassment and criminal proceedings for challenging Israel's discrimination and violence against Palestinians.

Literary freedom group PEN International strongly condemned the Israeli court's verdict against Tatour.

"Dareen Tatour has been convicted for doing what writers do every day – we use our words to peacefully challenge injustice," the group's president Jennifer Clement said. "I was incredibly honored to meet Dareen at her home last year and PEN will continue to call for justice in this case."

Tatour, 36, is from the Arab village of Reineh near Nazareth.

She was first arrested in October 2015 over a handful of social media posts and a poem called "Resist, My People, Resist Them."

One of her posts on Facebook included a picture of Israa Abed, a Palestinian woman who was shot by Israeli forces in the northern city of Afula and quickly exonerated of trying to carry out an attack.

Tatour wrote the caption, "I am the next martyr."

Israel accused Tatour of encouraging suicide attacks, even though this widely used meme is akin to the popular "Je suis Charlie" or "I can't breathe" memes expressing solidarity with victims of violence, as Kim Jensen and Yoav Haifawi reported for The Electronic Intifada last month.

According to Jensen and Haifawi, the prosecution has been based on a "steady recitation of falsehoods and half-truths for two and a half years."

During her trial, Tatour spent three months in prison and has since been under house arrest and barred from using the internet.

"Israel took all of our land. It took a homeland. So it's not unexpected that it would oppress one more person," Dareen concluded after the verdict.
Tags