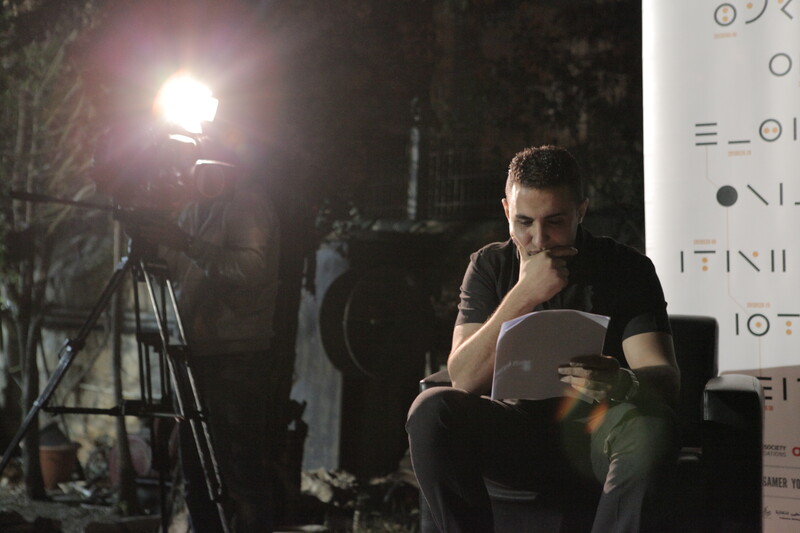 Poetry and prose by Palestinian writers has been celebrated by the organizers of two international literary awards.
The longlist for the Sheikh Zayed Prize — an Arabic culture award — features three Palestinian writers.
Probably the best-known Palestinian on the longlist is Ghassan Zaqtan, whose poetry collection Like a Straw Bird it Follows Me, translated by Fady Joudeh, won the Griffin Prize in 2013.
This time, however, he is recognized for La shama tadoll ommi 'alai (No Moles Lead My Mother To Me), a new collection of verse published by Dar al-Ahliyyah.
Poet Yousef Abu Loz is listed for his collection Zawjat al-Milh (Wife of Salt), published by Dar al-Sada.
Abu Loz, who has rarely been translated into English but who has performed his work around the Arab world, is a journalist who lives in Jordan. Several of his poems appear in A Bird is Not a Stone, an anthology of Palestinian poetry translated into the languages of Scotland.
Osama Alaysa's Majaneen Bait Lahem (The Fools of Bethlehem), published by Naufal-Hachette Antoine, is the only Palestinian novel on the Sheikh Zayed list.
Prolific
Like Abu Loz, his work is little-known in the English-speaking world, although he is a prolific journalist and writer in Palestine, as well as an activist who was imprisoned a number of times in the 1980s and 1990s. An excerpt from his work appears in a "prison writing" special edition of the Arabic-English literature magazine Banipal.
Other writers longlisted this year come from Lebanon, Morocco, the United Arab Emirates and Egypt.
Meanwhile, translator Kareem James Abu Zeid was awarded the John Frederick Nims Memorial Prize for translations of work by Iraqi writer Dunya Mikhail and Palestinian poet Najwan Darwish.
The prize is awarded by the Poetry Foundation for work published in Poetry magazine. Abu Zeid's award refers to three poems released in the April 2014 issue, "Mary," "Want Ad" and "A Moment of Silence."
Abu Zeid also translated Darwish's work for Nothing More to Lose, a selection of his poems published earlier this year by The New York Review Books.
Tags