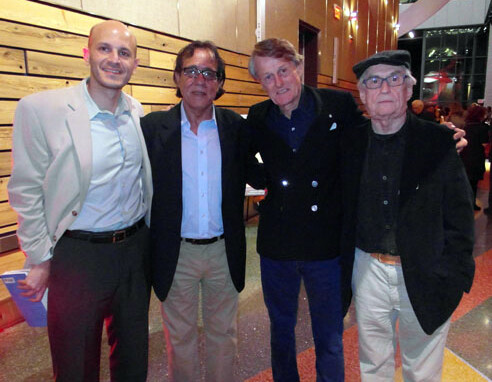 Palestinian author Ghassan Zaqtan and his translator, Fady Joudah, were awarded the prestigious Griffin Poetry Prize in the international category yesterday. The two were awarded $65,000 in prize money for Zaqtan's book The Straw Bird it Follows Me, and Other Poems — his tenth collection of poems.
David W. McFadden was the Canadian winner for What's the Score?
Zaqtan was nearly prevented from receiving the award; Canada initially refused him an visa to attend the prize ceremony.
It was not the first time that the West Bank-based poet has had difficulty traveling; his US tour was scheduled after the State Department failed to issue him a visa on time. Zaqtan told The Electronic Intifada contributor Lauren Pyott last December:
… this is a continuous difficulty which all Palestinians face, not just writers and poets. The process begins with having to obtain the visa from the [US] consulate in Jerusalem, a place that Palestinians are forbidden from entering without prior permission from the occupation authorities. This permission entails many other complications and it only lasts for a matter of hours, less than a day. So you have to wait for the permission, then go for an interview in Jerusalem, then return to the West Bank to wait for the approval. The process is exhausting and sickening and humiliating.
Tags