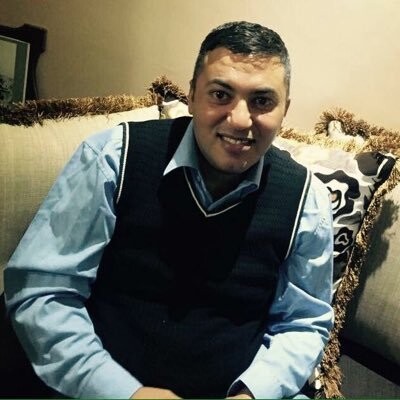 Israeli occupation forces have blocked a senior staff member of Jenin's Freedom Theatre from crossing into Jordan from the West Bank.
Mustafa Sheta was attempting to reach a visa interview at the US embassy in Amman late last month when he was turned away by Israeli agents at the Allenby crossing.
Sheta had to wait an hour after handing over his passport. An Israeli soldier then informed him that he was not permitted to travel because of an order by Israeli intelligence, Sheta told The Electronic Intifada.
Palestinians in the West Bank traveling internationally are generally restricted to departing through the Allenby crossing.
The Freedom Theatre, based in Jenin refugee camp in the northern West Bank, recently celebrated its 10th anniversary.
One of its signature modes of performance is known as playback theater, in which a small group of actors listens to the stories of a community it visits and then improvises a live performance of that local history. The group has employed this method of community-based theater through its annual Freedom Bus tour which has traveled throughout the West Bank every year since 2011.
Members of the Freedom Theatre had planned such interactive performances in cooperation with the Jerusalem-based Ashtar theater group during a tour of Palestinian refugee camps in Jordan.
Numerous levels of oppression
Only a few days before Sheta was blocked from traveling, the Freedom Theatre's Osama Al Azzeh was turned away at the same crossing as he attempted to participate in that tour.
Al Azzeh's denial of entry to Jordan kept him from participating in performances of the play Return to Palestine, which is based on stories from Jenin and other refugee camps in the West Bank.
According to the Freedom Theatre, the aim of the project is to confront Israel's deliberate fragmentation of Palestinian communities.
In the past few years, several other members of the Freedom Theatre have been unable to travel due to Israeli restrictions.
In a statement, Bilal Saadi, chair of the theater's board, said, "These incidents testify to the numerous levels of oppression that we Palestinians are subjected to, and they also show how difficult and sometimes confusing our situation is."
Sheta believes his denial of exit stems from his arrest by Israeli forces in March 2015, after which he was imprisoned for eight months. He told The Electronic Intifada that he was arrested because of his activism against the occupation and association with the Popular Front for the Liberation of Palestine, a leftist party banned by Israel.
During his imprisonment, he was held in both Megiddo and Gilboa prisons inside present-day Israel. His imprisonment violated the Fourth Geneva Convention, which forbids an occupying power from moving detainees out of the territory it occupies.
Attacking awareness
Sheta said that during his detention, he lost his job with the United Nations and suffered the emotional toll of being absent from his wife and three young children, who are between 3 and 8 years in age.
This most recent incident was not the first time that Sheta was denied the freedom to travel — that was in 2001 while he was a student at Birzeit University.
According to Sheta, that time it was "without any reason, just because I was young." He was prevented again from traveling in 2005.
Sheta has since consulted a lawyer and is pursuing his case through the Jenin District Coordination Offices, part of the Israeli occupation bureaucracy in charge of coordination between Israel and the Palestinian Authority.
Even while being detained at the Allenby crossing, Sheta emailed US diplomats in an attempt to reschedule his visa interview. He is scheduled to visit the US later this year to undertake a tour on behalf of the Freedom Theatre.
Unlike many other countries, the US does not provide full-time consular services in Ramallah.
As a result, West Bank residents requiring a US visa have to visit either the US embassy in Amman or a consulate in occupied East Jerusalem. Israel often blocks Palestinians from reaching both of those locations.
Palestinian artists living in the West Bank or Gaza have to overcome many obstacles to travel.
In 2013, a folk dance troupe had to cancel a US tour. Several members of the troupe were stopped by Israel from attending visa interviews.
Palestinian artists living in the diaspora have been prevented by Israel from entering. Ahmed Masoud, a writer living in London, was recently denied entry to the West Bank to attend PalFest, a literary festival. Although he was traveling on a British passport, the Israeli authorities told him he could not visit his homeland because he was "from Gaza."
Sheta argued that Israel has long been hostile to artistic expression by Palestinians.
"You can find [many] Palestinian artists who were pressured by the Israeli occupation," he said. "Israel is attacking the awareness-based culture in Palestine."
Editor's note: Some changes have been made to this article since publication. According to the Jenin Freedom Theatre, Osama Al Azzeh was denied entry to Jordan by Jordanian, rather than Israeli, officials. The Freedom Bus initiative began in 2011, rather than 2012, as previously indicated.
Tags