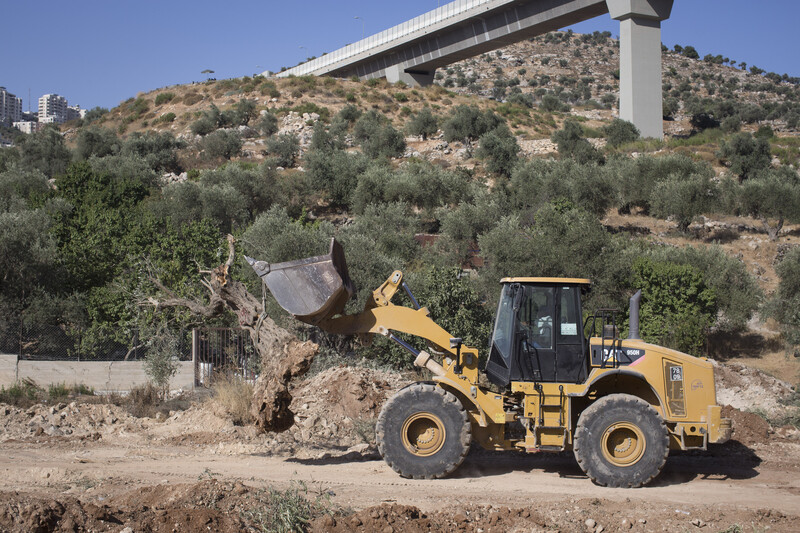 The Alliance of Baptists is examining its investments to determine if the church has bought shares in firms profiting from the Israeli occupation.
The probe follows a decision taken at the church's annual meeting in St. Louis last month to support the Palestinian call for boycott, divestment and sanctions against Israel.
Significantly, the probe will involve cooperation with other religious organizations that have also endorsed the BDS call.
G. J. Tarazi, chairperson of the Justice in Palestine and Israel Community in the Alliance of Baptists, said that the investigation will be conducted in consultation with the United Church of Christ.
The UCC voted last year to divest from several companies that support Israel's oppression of the Palestinians.
Those firms included Caterpillar, G4S, Motorola and HP.
The motion approved by the Alliance of Baptists last month is modelled on the UCC's 2015 decision.
It directs the Alliance for Baptists' endowment committee to screen its investments so that firms which "continuously and knowingly perpetuate or profit from human rights violations" by Israel can be excluded.
The motion also implicitly denounces the US for shielding Israel from criticism. It urges Alliance of Baptist members to campaign against any state or federal laws that impede free speech about Israel or penalize firms which withdraw their support for Israel's policies.
Pursuit of justice
Last year, President Barack Obama signed legislation stating that countering the BDS movement was to be a priority issue for the US when negotiating international trade deals.
"I think many of the folk who came together at this year's annual gathering are aware of or connected with the movements for divestment within other faith traditions," Kevin Brown, a pastor and Palestine solidarity campaigner, told The Electronic Intifada. "These movements are very consistent with the Alliance's mission to pursue justice with and for those who are oppressed."
With around 65,000 members, the Alliance of Baptists may be a small church. Yet its decision has given a boost to BDS campaigning within religious groups.
The Alliance of Baptists has been a strong supporter of the 2009 Kairos Palestine document.
Issued by Palestinian Churches, that document asked Christians around the world to support the BDS movement.
The new initiative taken by the Alliance of Baptists helps to ensure that the Kairos call brings concrete results.
Tags