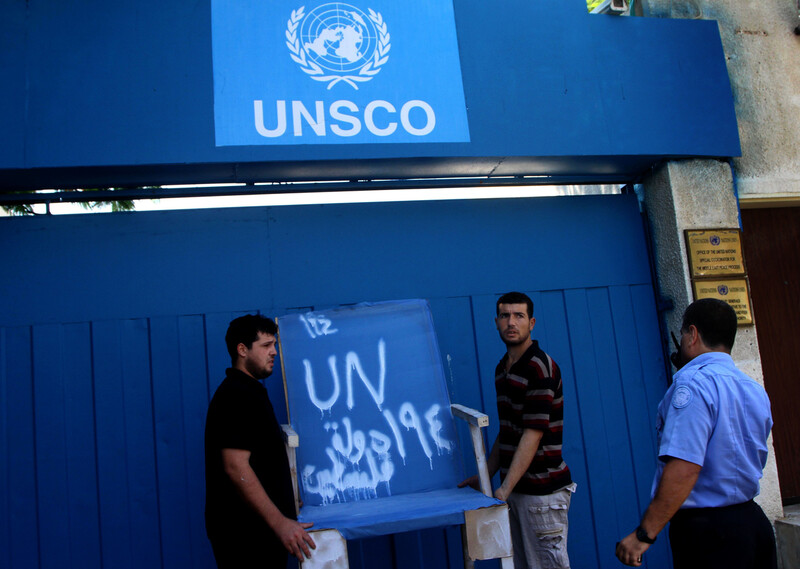 The analogies that come from 30 years of teaching and a lifetime as a refugee: priceless. 
Mom: What is an observer state, anyway?

Me: Like the Vatican.

Mom: The Vatican is in the UN?

Me: Yes.

Mom: So, basically, no one checks whether or not you're present or absent during roll call.

Me: What?

Mom: You know - like the kid that comes to class every day, but isn't really registered. So, you don't pay attention to whether he is present or absent, and his assignments don't get graded…and in general, no one really cares what he has to say.

Me: You mean when someone audits a class?

Mom: Yes!

Me: So we're auditing statehood in the UN?

Mom: You have a better explanation for the title 'observer'?

Me (laughing): No, ma'am. 
This is not a dramatized account!
Tags