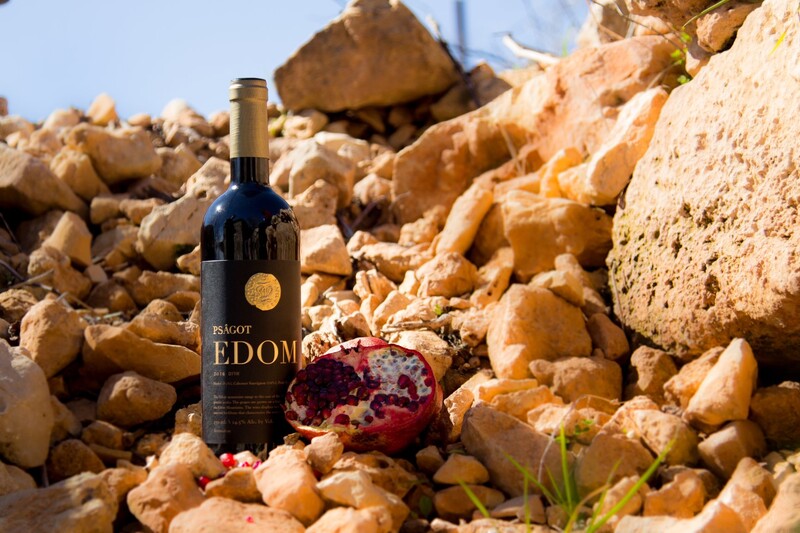 In a landmark defeat for Israel, the Federal Court of Canada ruled on Monday that wines produced in settlements on occupied Palestinian land in violation of international law cannot be labeled "Made in Israel."
This decision comes just days after the Vancouver city council rejected an attempt to label Palestine rights organizing as anti-Semitism.
Judge Anne Mactavish ruled that "labeling the settlement wines as 'Products of Israel' is both inaccurate and misleading."
In an affirmation of the right of citizens to engage in boycotts, the court found that people who wish to express their political views through their purchasing decisions "have to be provided with accurate information as to the source of the products in question."
The ruling comes on the heels of a June opinion by a senior European Union legal official that settlement products labeled "Made in Israel" may mislead consumers and stop them from making ethical buying choices.
The advocate general of the Court of Justice of the European Union likened objections to purchasing Israeli settlement products to the refusal of consumers to purchase goods from apartheid-era South Africa.
The Canadian court's ruling is a result of years of tenacious legal pressure on the Canadian government by David Kattenburg, a science professor and activist in Winnipeg.
Kattenburg found out more than two years ago that two wines on sale in Canada were labeled as "product of Israel" were actually produced in the Psagot and Shiloh settlements in the occupied West Bank.
The wine produced by the Psagot Winery, based in the settlement of Pisgat Zeev, is made from grapes sourced from five other settlements.
"What this meant to me and why it angered me so much is that Israel was staking a sovereign claim to occupied territory, on land it had stolen, and was planting a flag on Canadian store shelves," Kattenburg told The Electronic Intifada.
"I thought that was so outrageous that I was propelled into action," he added.
In January 2017, Kattenburg alerted the Liquor Control Board of Ontario that the wines' origins were falsely represented on its website. He requested a correction and accurate geographical location labels on the wine bottles.
For months, Kattenburg received almost no communication from the LCBO apart from cursory letters saying the matter was being reviewed.
Finally, in July 2017, Kattenburg says he noticed a Facebook post by the Israel lobby group B'nai Brith Canada excoriating a decision by the Canadian Food Inspection Agency that it had upheld Kattenburg's complaint.
The agency ruled that the settlement wines could no longer be sold in Canada.
Kattenburg says he was not informed of the food agency's decision directly.
However, within 24 hours, the agency reversed its decision.
This came after heavy pressure from B'nai Brith Canada, which claimed the agency had discriminated against the Israeli settlement wineries in its decision.
Undeterred, Kattenburg received pro bono representation from attorney and activist Dimitri Lascaris, who helped him appeal to the Federal Court of Canada in August 2017.
Both Independent Jewish Voices Canada (IJV), which supports Palestinian rights, and B'nai Brith Canada petitioned to intervene in Kattenburg's case and to testify at a May hearing.
Only IJV was granted permission initially, but B'nai Brith appealed and was granted intervener status.
The court's decision this week, nearly two years after the appeal was filed, is a signal to activists that steady campaigning works, Kattenburg said.
"Long, steady struggle"
Lascaris told The Electronic Intifada that during the legal process, the Canadian government maintained that consumers "don't have any right or recourse if they're lied to regarding matters of conscience – only to the impact on human health."

"That's how far the government was willing to go in order to advance the agenda of settlement producers," he added.

Kattenburg faced tens of thousands of dollars in costs if he lost the court case, standard procedure in Canada. "There was no financial upside for him if he won," Lascaris said.

The attorney said that the government of staunch Israel ally Prime Minister Justin Trudeau may appeal the ruling. "But I'm hoping that the government will step back and say we should not be using tax dollars to fight this battle anymore." Independent Jewish Voices Canada said it hopes the decision "sets a precedent on which to base future challenges to this illegal labeling." Kattenburg said activists "should be brave, they should be stubborn, conscientious and righteous. They shouldn't think for the briefest moment, 'but what effect can I have as an individual?'"

The United Nations continues to postpone publication of a database of companies involved in Israel's illegal settlements in the occupied West Bank, including East Jerusalem, and Syria's Golan Heights.
Vancouver rejects anti-Semitism definition
Meanwhile, Vancouver city council members last week rejected an attempt by Israel advocates to persuade the city to adopt a definition of anti-Semitism that could characterize Palestinian rights campaigning as anti-Jewish bigotry.

Council members voted by 6-5 to postpone a vote on a motion to adopt the definition and to refer it to a committee for further discussion.

The city effectively dissented from the Trudeau government's announcement last month that the International Holocaust Remembrance Alliance's "working definition" of anti-Semitism would be formally adopted as part of its strategy to "combat racism and discrimination in its various forms."

Independent Jewish Voices Canada, working alongside Palestinian rights groups and civil liberties advocates, emphasized to Vancouver officials "that this definition of anti-Semitism would not in any way help the city fight this prejudice."

"Instead, it would encourage officials to label all criticism of the state of Israel as anti-Semitism, silencing support for Palestinian rights and freedoms."

In June, the British Columbia Civil Liberties Association called the Trudeau government's announcement that it would adopt the IHRA definition a "threat to freedom of expression." That intervention, along with a request from the Vancouver's Labour Council not to adopt the definition, was critical in convincing councillors, according to IJV.

The council members "ultimately supported the argument that fighting racism in a multicultural city by singling out the fight against anti-Semitism alone was not the best approach," IJV added.

Editor's note: A correction was made to this article following its publication. It previously stated that B'nai Brith was denied permission to intervene in Kattenburg's case.
Tags