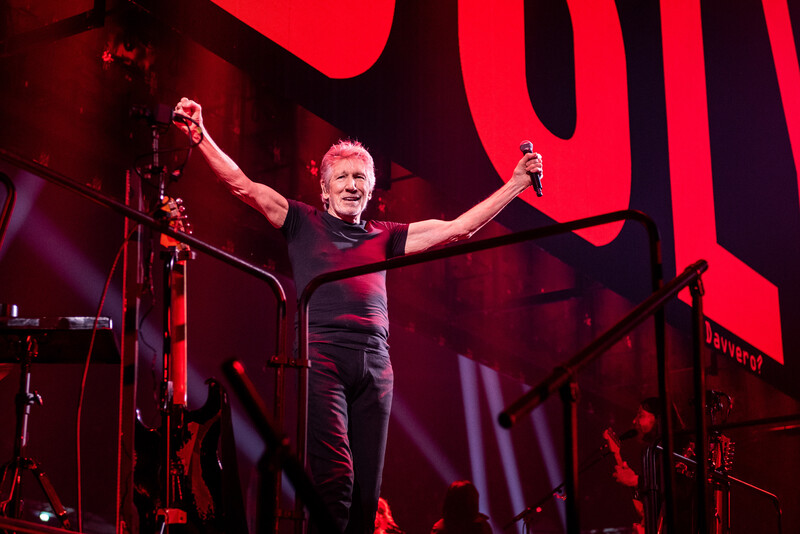 A German court has reversed a ban on rock icon Roger Waters' upcoming performance in Frankfurt.

The reversal came just three weeks after the Pink Floyd co-founder filed for an injunction against the decision by the Frankfurt city government and the state of Hesse to cancel his 28 May gig.

Lawmakers had falsely accused Waters of anti-Jewish bigotry over his criticism of Israeli apartheid and support of the boycott, divestment and sanctions (BDS) campaign for Palestinian rights.

Dozens of high-profile cultural figures and more than 35,000 supporters signed a petition demanding that the cancellation be reversed.

"Yet another German court has ruled in favor of supporters of the

BDS

movement," the Palestinian Campaign for the Academic and Cultural Boycott of Israel (

PACBI

) tweeted on Monday.

Local officials had cited Waters' "persistent anti-Israel behavior" and complained that he has pressured others artists to cancel events in Israel.

The city added that the musician "repeatedly called for a cultural boycott of Israel" and drew comparisons of Israel to apartheid South Africa.

Many German officials appear to be in complete denial of an apartheid reality for Palestinians now widely recognized, including by Amnesty International, Human Rights Watch and Israeli human rights group B'Tselem.

Accusations that such anti-racist principles are offensive to Jews have become standard in Germany, where unconditional support for Israel is viewed by government leaders as atonement for the Nazi Holocaust.

Going a step further, lawmakers accused Waters of anti-Jewish bigotry over the concert's venue, the Festhalle.

According to German media, politicians claimed that Waters would be violating the memory of the more than 3,000 Jewish men who were rounded up and detained there in 1938 during the Kristallnacht pogroms, before being deported by the German Nazis to concentration camps.

But since the 1980s, the Festhalle has been used as a major concert venue with performances by top artists.

The Frankfurt court asserted Monday that the performance "in its overall view does not allow the conclusion that [Waters] glorifies or relativizes National Socialist atrocities or identifies with the National Socialist racial ideology."

The court's reversal is the latest in a series of failures by German authorities – egged on by Israel lobby groups – in their attempt to restrict or criminalize activism in support of Palestinian rights.
Tags