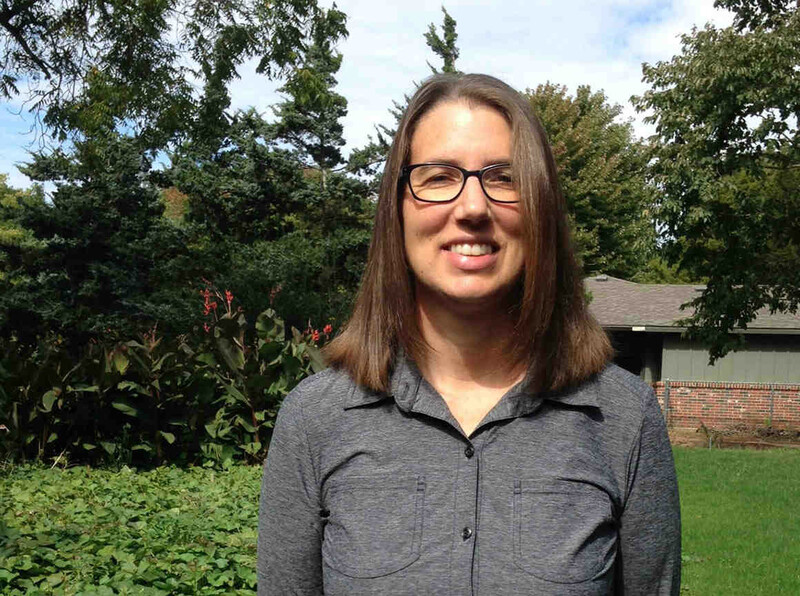 A Kansas law requiring state-contracted individuals or companies to file written certification that they are "not currently engaged in a boycott of Israel" is being challenged in a federal lawsuit.
The complaint was filed on Wednesday by the American Civil Liberties Union on behalf of a public high school math teacher, Esther Koontz, who participates in the consumer boycott of Israeli goods.
It marks the first time that a federal lawsuit seeks to challenge a state law against the Palestinian-led boycott, divestment and sanctions (BDS) campaign. Boycotts are a constitutionally protected free speech right.
Though the ACLU told The Electronic Intifada it cannot specify whether or not this is also the first time an individual boycott supporter has faced professional consequences under such a law, the group is "aware that this law, and similar laws in other states, are being enforced."
The ACLU states that the Kansas law violates the First Amendment for several reasons: "It compels speech regarding protected political beliefs, associations and expression; restricts the political expression and association of government contractors; and discriminates against protected expression based on its content and viewpoint."
Koontz is a member of the Mennonite Church USA, which passed a resolution in July in support of divestment from companies that profit from violations of Palestinian rights.
The ACLU said that in accordance with the church's call for boycott and her own protest of Israel's treatment of Palestinians, Koontz decided to not buy products made by Israeli companies as well as international companies that operate inside Israeli settlement colonies.
All of Israel's settlements in the occupied West Bank are illegal under international law.
"Not in good conscience"
In addition to teaching math, Koontz trains other teachers as a contractor with the Kansas Department of Education's Math and Science Partnerships program.
When she was asked to sign a formal declaration certifying that she does not participate in a boycott of Israel, as dictated by the new state law, Koontz said that "she could not sign the form in good conscience," the ACLU states.
By not signing the form, Kansas refused to award Koontz a contract and she is now unable to participate in the state's educational training program.
"You don't need to share my beliefs or agree with my decisions to understand that this law violates my free speech rights," Koontz stated. "The state should not be telling people what causes they can or can't support."
"I'm disappointed that I can't be a math trainer for the state of Kansas because of my political views about human rights across the globe," she added.
Legal experts say that as support for Palestinian rights continues to grow, Israel lobby groups have accelerated their promotion of legislation aimed at chilling free speech and blacklisting advocates for Palestinian rights.
"This lawsuit, the first to challenge an anti-BDS law, will send a clear message to those Israel advocacy groups and legislators who have shown a willingness to trample on constitutional rights in order to shield Israel from criticism and accountability," said Dima Khalidi, director of Palestine Legal.
Precedence
If the ACLU's lawsuit successfully upends the Kansas anti-BDS law, it could set a precedent for activists and civil rights groups to challenge similar legislation passed in 20 other states and the US Congress.
Thomas Dresslar, an ACLU spokesperson, told The Electronic Intifada that the group hopes the lawsuit "will serve as a reminder to state legislators that the First Amendment protects the right to boycott, forbids ideological litmus tests and prohibits the government from using its economic leverage to silence one side of a public debate."
Over the summer, the Israel lobby group AIPAC pushed a bill in Congress that could impose large fines and long prison sentences on companies and their personnel if they are deemed to be complying with a boycott on Israel or its settlements called for by an international organization.
The Israel Anti-Boycott Act currently has 261 sponsors in the House and 49 in the Senate.
The ACLU condemned the act for violating constitutional free speech rights.
Due to sustained pressure from legal groups and activists, a handful of US lawmakers have pulled their support of the bill.
In August, 100 civil and human rights organizations endorsed a statement urging lawmakers to reject the bill outright.
But the bill remains a threat, especially given the current administration's antipathy toward anti-racist protesters and protest movements more generally.
"In the Trump era especially, we must vigilantly safeguard our right to dissent, including the First Amendment right to support boycotts for Palestinian rights," Palestine Legal's Khalidi said.
"Elected officials should be in the business of safeguarding our constitutional rights, not legislating them away."
Tags