The annual London Palestine Film Festival returns on Friday, opening with Najwa Najjar's West Bank-set thriller Eyes of a Thief.
Palestine's official entry to the Academy Awards' best foreign film category for 2015, Eyes of a Thief stars prominent Egyptian actor Khaled Abol Naga and the celebrated Algerian singer/songwriter Souad Massi. The screening will be followed by a discussion with the director.
Screening new films for two weeks, the festival also includes a panel on "Palestine on UK TV, Historic Reflections" and a lecture on "The Architecture of Violence" with Eyal Weizman. Archive screenings include The Middle East: Pain, Anxiety, Hope, a 1981 Soviet documentary on the Palestine liberation movement, and The Palestinians (1988), a two-part survey of Palestine's modern history commissioned by Channel 4.
The festival closes with Maryse Gargour's 2013 documentary Encounter with a Lost Land, which portrays cosmopolitan urban Palestine before the 1948 ethnic cleansing through the experience of French nationals living there. The film was awarded top prize at the Aljazeera International Documentary Festival in October.
Other festival highlights include Mais Darwazah's dreamy 2013 documentary My Love Awaits Me by the Sea, with the director in attendance. Darwazah's film recently picked up prizes at the LatinArab International Film Festival in Argentina and the Festival Novos Cineastas in Portugal.
Also being screened is the Suspended Time compilation of shorts in which Palestinian filmmakers reflect on the twentieth anniversary of the 1993 Oslo accords.
The full London Palestine Film Festival can be found here.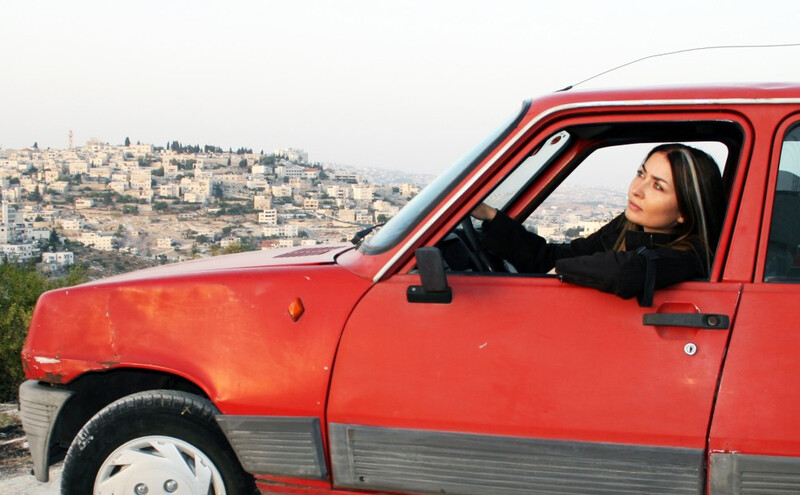 And in other Palestine film news:
New and recent Palestine cinema will also be showcased at the Bristol Palestine Film Festival running from 3-16 December. Featured works include the documentary Cinema Palestine (2014), Axel Salvatori-Sinz's The Shebabs of Yarmouk (2013), Hany Abu-Assad's Omar (2013), Sandra Madi's Saken (2014), Annemarie Jacir's Salt of this Sea (2008) and, just in time for Christmas, Leila Sansour's Open Bethlehem (2014). The festival also includes an event in conversation with Hind Shoufani, whose new film Trip Along Exodus — premiering at the upcoming Dubai International Film Festival — provides an intimate portrait of her revolutionary father, Dr. Elias Shoufani.
 
Several other Palestine films will be featured at the Dubai festival, running 10-17 December, addition to Trip Along Exodus: Wafa Jamil's documentary Coffee for All Nations (making its world premiere), Rami Yasin's short drama In Overtime, Rashid Masharawi's documentary Letters from al-Yarmouk (world premiere), Mohanad Yaqubi's short No Exit (world premiere), the documentary On the Bride's Side, which follows Palestinian refugees fleeing Syria, Salim Abu Jabal's docudrama Roshmia (world premiere), Khalil Al-Mozian's Gaza-set feature Sara 2014 (world premiere), the Suspended Time series and Unknown Soldiers, a collection of eight shorts by young first-time directors from Palestine (world premiere).
 
Palestine film fans in Madrid can catch the remaining screenings at the fifth annual Mustra de Cinema Palestino, which runs through 7 December.
Tags