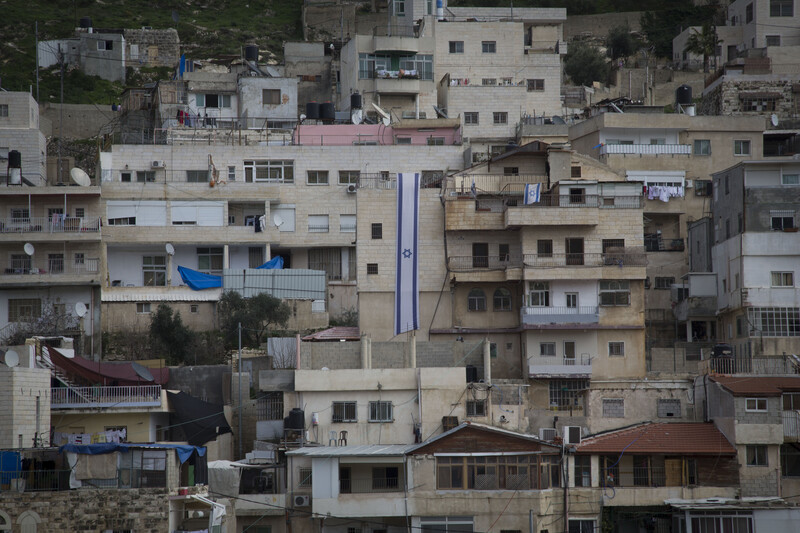 Israeli occupation forces evicted a Palestinian family from their Jerusalem home and handed it over to settlers on Wednesday.

Police forcefully removed the Siyam family from their home after a court dismissed their appeal and ruled in favor of the settler group Elad, ending a decades-long legal battle over the property near Jerusalem's Old City.

Settlers began removing the Siyam family's belongings after the home was seized.

Videos show the forced eviction:

The Siyam family home is located in Silwan, where US ambassador David Friedman and Trump envoy Jason Greenblatt recently participated in a theatrical inauguration of a new exhibit at the so-called City of David, a biblical theme park operated by Elad.

Elad's declared aim is to "Judaize East Jerusalem" by driving Palestinians out of their homes for the benefit of Jewish Israelis.

On Wednesday, Amnesty International called on the booking site TripAdvisor, which promotes the City of David as a top attraction in Jerusalem, to cease marketing tourism in Israeli settlements.

"By promoting Israeli settlements as tourist destinations, TripAdvisor is also glossing over their horrifying human rights record and normalizing to the public what is recognized under international law as an illegal situation," Amnesty stated.

Those human rights violations include razing Palestinian homes in Jerusalem, where demolitions are on the rise, including in the Silwan neighborhood.

Last year, Israel's high court gave the green light to evict 700 Palestinian residents of Silwan from their homes.

Meanwhile, funds raised to support the Siyam family as they faced eviction may end up going to Elad instead.

The Israeli daily Haaretz reported this week that the settler group "obtained a lien on tens of thousands of shekels that the 241 activists donated for the Siyam family, on the grounds that the family owes it money."

Israel's transfer of its civilian population to occupied Palestinian land is a war crime.
Tags