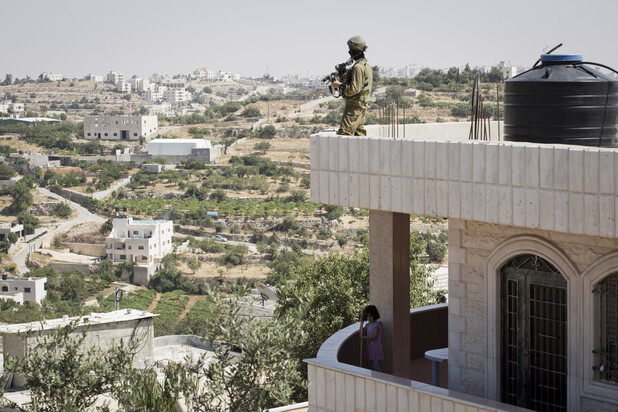 Since three Israeli youths went missing while hitchhiking in the occupied West Bank on 12 June, Israel has mobilized all its resources "to crush Hamas in the West Bank and destroy the recently formed unity government as well as collectively punish the Palestinian people."
So states the rights group Addameer in a fact sheet issued today on Israel's ongoing West Bank military assault and the Palestinian hunger strike long underway in Israeli prisons.
The Israeli government has so far offered no evidence that the Hamas party is responsible for the disappearance of the youths, or that they were abducted by Palestinians. No Palestinian faction has claimed responsibility for the disappearance of the youths, two of whom are minors and one of whom holds dual US and Israeli nationality.
But, as Addameer notes, a statement made by Israeli army spokesperson Peter Lerner reveals the ulterior political motivations for the massive, wide-sweeping military operation in the West Bank, the largest since the second intifada which erupted in September 2000.
"We have two efforts ongoing in parallel. First is to bring back the boys, and the second is to take a toll on Hamas for its actions," Lerner told the Reuters news agency.
Reconciliation unravels
It is not lost on observers that Israel was quite unhappy with the reconciliation agreement signed by Hamas and Fatah in April — ostensibly ending the seven-year Palestinian political impasse and geographical isolation of Hamas — however neutralized any Palestinian Authority unity government might be.
Nor has it gone unnoticed that Palestinian Authority leader Mahmoud Abbas — who promised Israeli journalists and business people in May that his collaboration with the occupation army and its secret police would remain "sacred" — would stand to benefit from Israel's crushing Hamas, his Fatah party's primary political rival.
Hamas officials have meanwhile condemned Abbas' renewed support on Wednesday for "security coordination" with Israel.
West Bank under siege
Addameer summarizes the last week of intensified military occupation in the West Bank:
The facts say it all: A siege has been imposed on the 300,000 residents of Hebron, 800 homes have been raided and one home demolished. Three Palestinians, including an 8-year-old child, were injured in Hebron when the IOF [Israeli occupation forces] used explosives to enter a home. Over 125 roads have been closed across the West Bank, 26 flying checkpoints have been instated in addition to the hundreds of fixed checkpoints currently in place. A curfew has been imposed on Nablus and nightly arrest raids occur in all major cities in the West Bank and East Jerusalem. Twenty-four "Dawa" civil society organizations have been raided and shut down. One 20-year-old was killed in Jalazone refugee camp during these raids and dozens have been injured in raids and clashes. Birzeit University was also attacked by IOF, with the Palestinian university security personnel locked in a room, in an attempt to arrest students. Homes and schools have been occupied by the IOF in Hebron and Nablus and settlers continue to attack Palestinians with impunity, including the attempted abduction of a Palestinian child.
Addameer adds that it has documented 290 arrests across the West Bank between 12 and 19 June:
Included in these figures are nine Palestinian Legislative Council members, 51 ex-prisoners released in the 2011 prisoners exchange and two former Palestinian Authority ministers. Also among those arrested are professors, university students, activists, elderly Palestinians, and the director of the Palestinian Prisoners Center for Studies.
The arbitrariness of their detention is highlighted by the fact that none of those arrested have been charged, in direct violation of the International Covenant on Civil and Political Rights Article 9 (1, 2) which states that all those arrested should be informed of their charges upon arrest.
During the mass arrest campaign Israel has issued 77 administrative detention orders — military orders used to detain Palestinians without charge or trial. Addameer reports that today 26 detainees refused to attend their military court hearings in protest of their arbitrary arrests.
The rights group warns that the number of administrative detention orders is expected to rise as Israeli officials have stated that the current military assault on the West Bank is the beginning of a larger and prolonged operation.
Meanwhile, at least 125 Palestinian prisoners are on an open-ended hunger strike which began on 24 April in protest of Israel's widespread practice of arbitrary detention without charge or trial. The hunger strikers' health and lives are in danger as Israel refuses to release them and there has been "little to no international intervention on their behalf," as Addameer notes.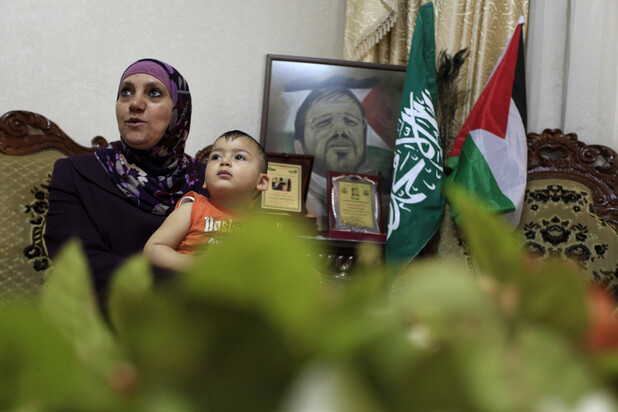 Today Israel's attorney general reportedly gave a green light to Israeli interrogators to use "moderate physical pressure" against Palestinians swept up in the mass arrests, under the "ticking bomb" procedure, as a provision of an Israeli high court ruling on torture made in 1999 is known.
While the ruling prohibits torture, it gives interrogators a "necessity defense" loophole for the use of illegal interrogation methods, including physical violence, which since that ruling has resulted in the widespread and routine use of torture on Palestinians in Israeli detention.
In a statement today the Public Committee Against Torture in Israel described the "ticking bomb" procedure as "pre-approval of torture," leaving detainees without even "the most basic right of meeting an attorney."
Yesterday Israeli forces arrested 51 former prisoners who were released as part of a 2011 prisoner exchange, including Nael Barghouthi, the longest-serving Palestinian prisoner who has spent 34 years in Israeli detention.
Israel has also arrested nine members of the Palestinian Legislative Council, bringing the total number of Palestinian legislators in Israeli prison up to twenty.
Addameer states:
Those arrested are Dr. Aziz Dweik (Speaker of the Parliament), Hasan Yousef, Mohammad Totah, Ibrahim Salem, Abd Al Rahman Zeidan, Husni Burini, Azzam Salhab, Ayman Daraghmeh and Ahmad Mubarak, all who have been previously arrested at least once since their election into the PLC. Six of the nine have previously been held under administrative detention, and on 18 June, Mohammad Totah and Hasan Yousef were issued administrative detention orders as well. The remainder are still being held without charge.
Since 2006, 48 Palestinian legislators have been arrested; Israel detained 450 Palestinians affiliated with the Hamas-associated Change and Reform bloc in the run-up to and after the 2006 legislative and municipal elections, during which Hamas gained a a majority of the seats in the parliament.
However, as The New York Times reported yesterday, other Palestinian political parties are not being spared during the ongoing West Bank invasion:
The Israeli campaign was not limited to Hamas or to the Hebron area. Legislative council member Mustafa Barghouti, who helped negotiate the April reconciliation pact between the Palestine Liberation Organization and Hamas, said the Jenin headquarters of his Palestinian National Initiative, a secular party that advocates nonviolent protest, was ransacked early Monday, with soldiers destroying furniture and seizing hard drives.

He said Prime Minister Benjamin Netanyahu was "using this issue to undermine what was achieved in reconciliation."

"What they are doing now is nothing but acts of political punishment," Mr. Barghouti said of the Israelis.
Universities raided
Israeli forces raided the campus of Birzeit University near Ramallah in the early hours on Thursday, "in direct violation of the sanctity of our university and a blatant attack on the right to education and the freedom of education guaranteed by international conventions and law," the university stated.
According to Reuters, "Israeli soldiers on Thursday seized Hamas posters and flags from a student group affiliated with Hamas" at the university.
An Arabic-language video report by Palestine TV shows a force of more than one hundred Israeli soldiers invading the campus and confiscating flags, musical instruments and banners (the video also shows smiling soldiers standing behind Palestine TV's correspondent Ali Darali, looking very pleased with themselves):
Gulf News also reported that the army raided Polytechnic University in Hebron.
UK charity reportedly banned
Reuters added that Israel announced yesterday that it was banning the UK-registered charity Islamic Relief Worldwide from operating in the occupied West Bank, accusing it of funding Hamas.
The charity issued a statement today expressing concern over media reports that indicate Israel has banned it, saying that "Islamic Relief Worldwide has heard nothing about this decision from the Government of Israel or any official sources."
Meanwhile, Israeli warplanes have repeatedly struck Gaza, where armed groups have fired rockets towards Israel, causing no reported casualties. Last Saturday seven-year-old Ali al-Awour died from wounds sustained in an Israeli air strike on northern Gaza three days earlier. The strike targeted Muhammad al-Awour, 30, associated with the Popular Resistance Committees. His family says he had gone out to get food when he was extrajudicially executed; the child Ali al-Awour was walking by at the time of the strike, Ma'an News Agency reported.
Five Hamas fighters were reported to have been killed today in a tunnel collapse east of Gaza City, according to the Israeli daily Haaretz.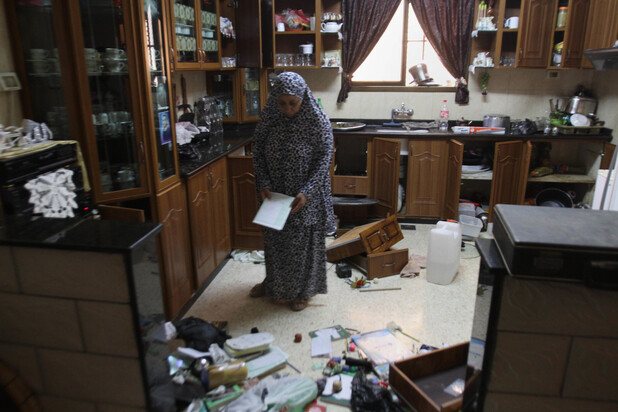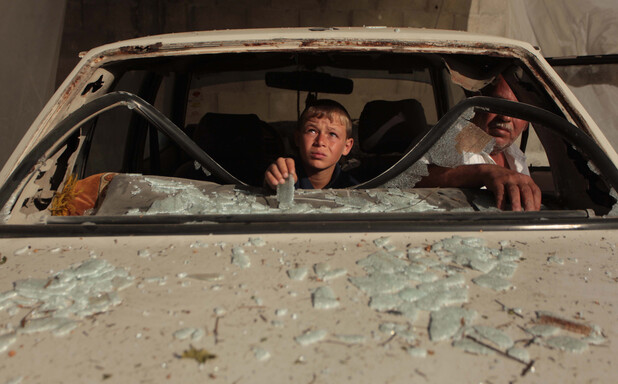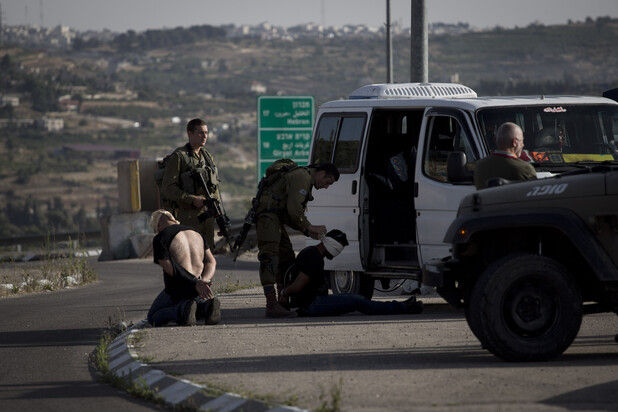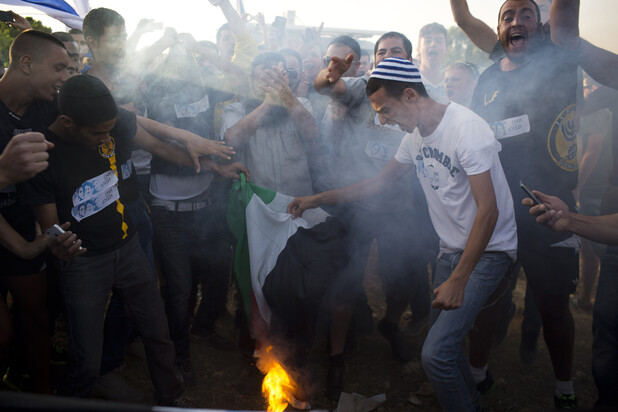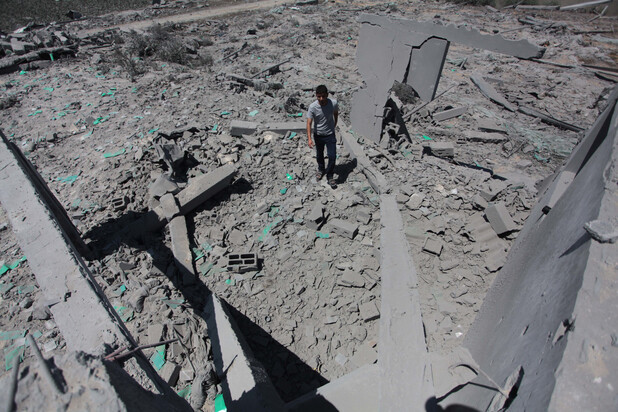 Tags