The eigth annual Palestine Festival of Literature brought together more than 30 authors to participate in a week of cultural programming throughout Palestine in late May. 
International participants did readings in Ramallah, Jerusalem, Nablus, Hebron, and Haifa alongside local Palestinian poets, musicians, and authors. I was among the authors invited to participate. 
Our journey began at the Allenby crossing between Jordan and the occupied West Bank, where we distributed books among our luggage so as to not alert the Israelis that we were trafficking literature!
The following series of illustrations, in stark black and white, represent a range of responses to the festival, from feeling at home to feeling out of place, moments of safety and moments of vulnerability, and the uncomfortable reality of "occupation tourism" — the words of Mahmoud Darwish's poem "Passport" often came to mind: "my wound became an exhibit/for a tourist who loves to collect photographs."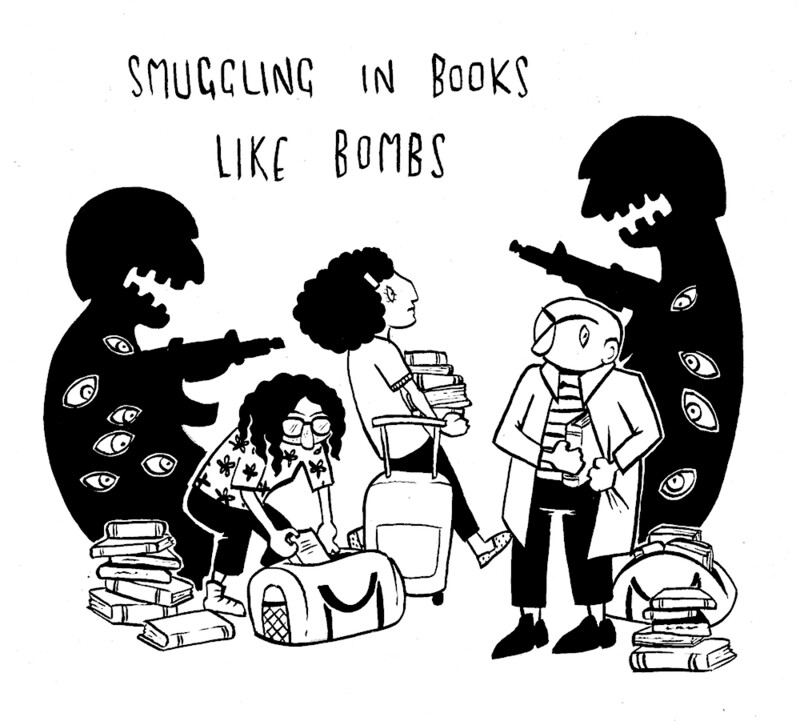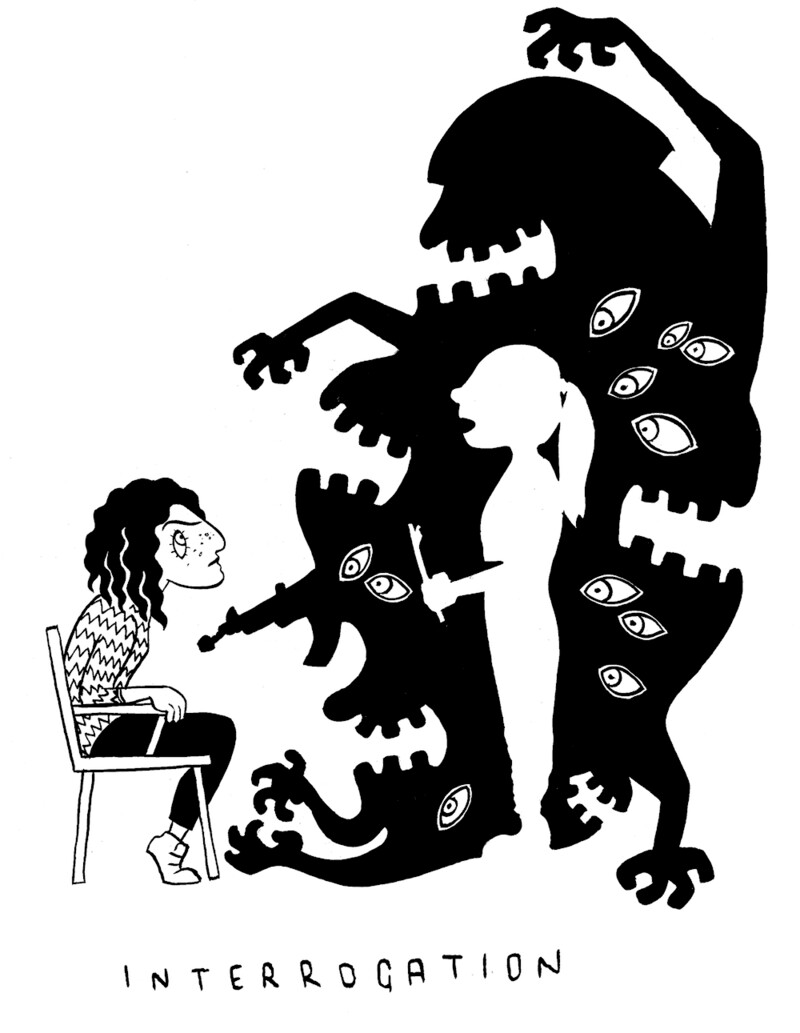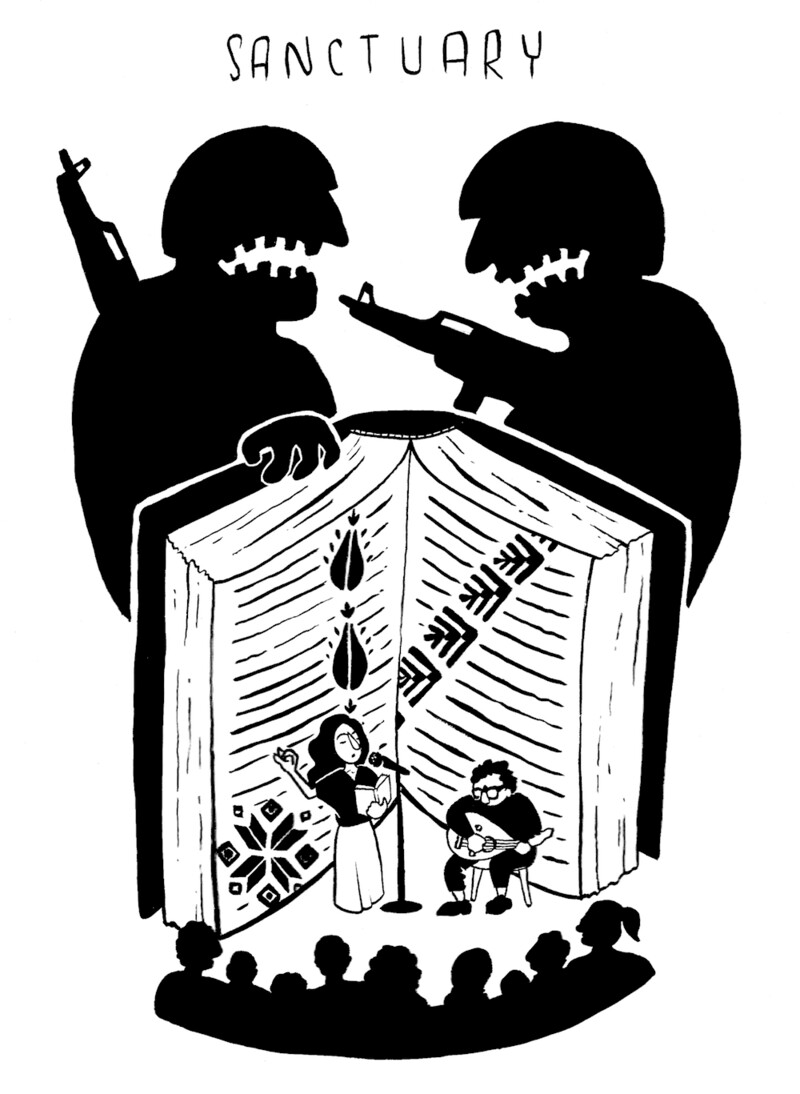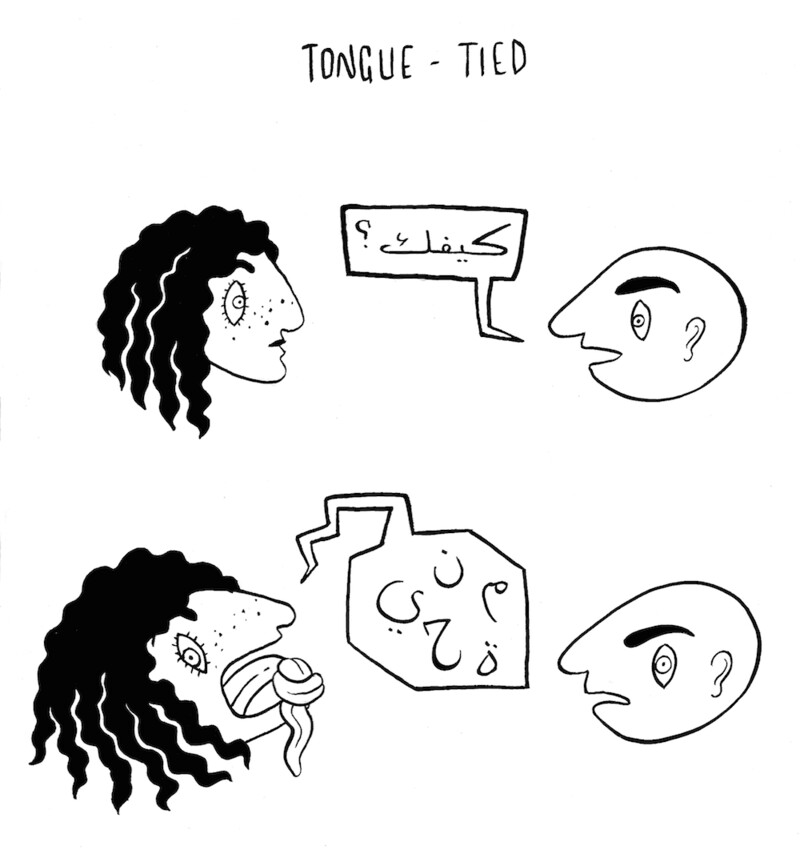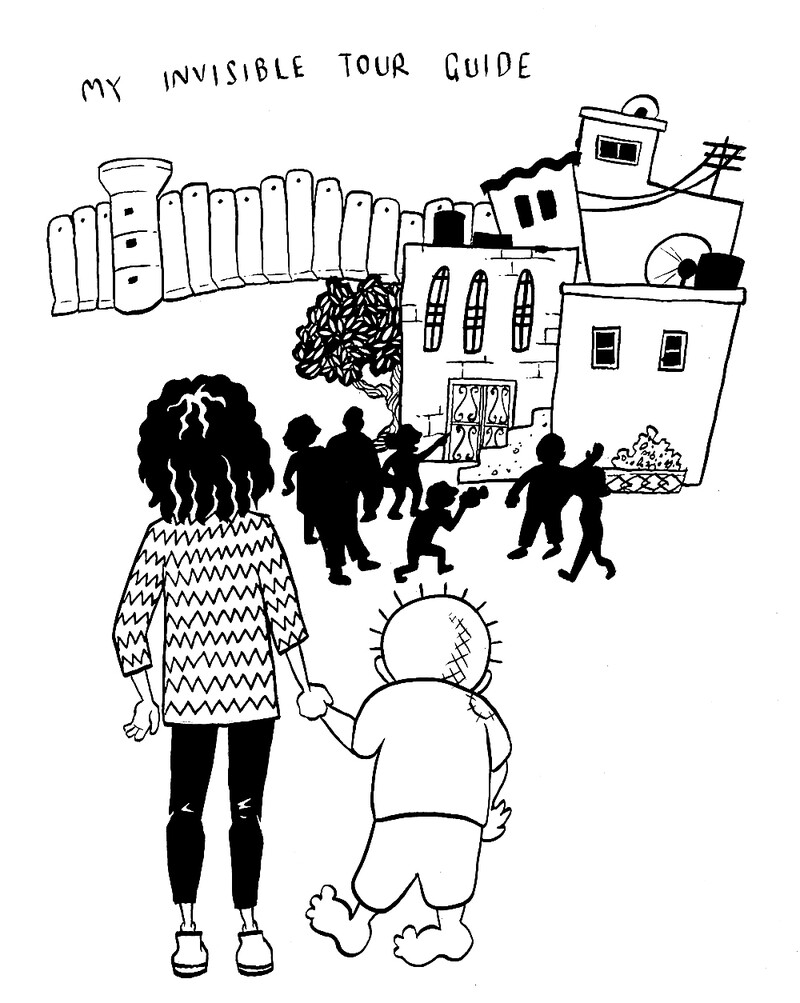 Tags