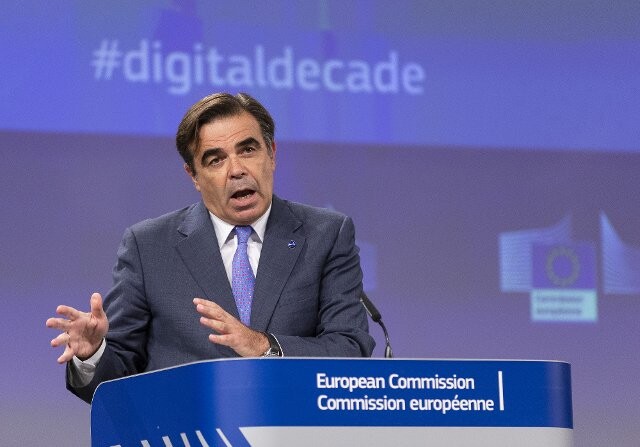 Keeping Israel happy has always been the tacit objective of the European Union's efforts to "combat" anti-Semitism.
These efforts began in earnest after the results of an opinion poll were leaked in late 2003. That poll indicated that Israel was regarded as the number one threat to world peace by nearly 60 percent of respondents.
The finding could have led to sober reflection about why participants in the EU-sponsored poll held that view. Rather than engage in that reflection, the Brussels bureaucracy accepted allegations by Israel's supporters that the survey offered proof of widespread bigotry against Jews.
A conference on the surrounding issues was swiftly scheduled by the European Commission, the EU's executive, for early 2004.
Natan Sharansky, then an Israeli government minister, was among those invited. During his speech, he contended there was a "fine dividing line" between acceptable criticism of Israel and anti-Semitism.
Israel and its network of lobbyists have subsequently sought to make that dividing line even finer. The main weapon in their arsenal has been a definition of anti-Semitism which suggests that strong aversion to Israel's policies merely camouflages a hatred toward Jews.
Excuse
To various degrees, the EU has allowed Israel and its lobbyists to set the agenda on anti-Semitism.
A new excuse offered by the European Commission for preventing scrutiny of that agenda is deceitful.
In 2019, the European Commission formed a working group on anti-Semitism. It brings together pro-Israel lobbyists, police and civil servants from across the European Union's 27 countries.
European Jews for a Just Peace, an organization critical of Israel, asked to participate in the working group but was rejected.
Tanja Fajon, a Slovenian member of the European Parliament, submitted a formal query about that rejection in July. More than six months later, she finally received a reply from Margaritis Schinas, a vice president of the European Commission.
Schinas "defended" the decision to exclude European Jews for a Just Peace by claiming that "the working group addresses anti-Semitism not foreign policy issues." He pointed to how European Jews for a Just Peace campaigns against Israel's occupation of the West Bank and Gaza.
While Schinas and his colleagues have locked out opponents of the occupation, they have no difficulty in consulting the occupation's supporters.
Deniers of the occupation are even welcome.
B'nai B'rith is among the pro-Israel organizations admitted into the EU's working group.
In November, B'nai B'rith applauded the announcement by the US that it would label goods from Israel's settlements in the West Bank as "made in Israel." B'nai B'rith has previously described the West Bank, including East Jerusalem, as "Israeli territory."
Contradictions
The stance taken by Schinas is deeply disturbing. By only being willing to accept organizations who endorse or deny the occupation, he is treating Jews as synonymous with Israel's acts of aggression.
That approach is inherently anti-Semitic. Moreover, it fails to respect the diversity of opinion among Jews in Europe and beyond.
Schinas' suggestion that the working group does not deal with "foreign policy issues" is contradicted by the documents that the group has published on its activities.
In June, for example, its participants heard a presentation from the EU's diplomatic service – a body that is entirely focused on "foreign policy issues." Vera Jourova, another European Commission vice president, used that same meeting to deliver a warning – which she did not substantiate – about "conspiracy myths and online interference from third countries, in particular Russia and China."
The working group is guided by the International Holocaust Remembrance Alliance definition of anti-Semitism. The explanatory text accompanying the IHRA definition refers to Israel repeatedly.
While Israel is involved in many EU activities, it is not a full EU member. Anything related to Israel is, therefore, a foreign policy issue in the strict sense of that term.
Unlike the organizations taking part in the working group, European Jews for a Just Peace has taken issue with the IHRA definition and efforts to censor speech on Israel. Almost certainly, that is why European Jews for a Just Peace has been excluded.
Katharina von Schnurbein, the EU's coordinator against anti-Semitism, chairs many of the working group's discussions.
Although her formal job description does not mention Israel, she has often overstepped her mandate without being penalized by the EU hierarchy.
A freedom of information request revealed that von Schnurbein has held discussions with 17 individuals regarded by the EU as high-level representatives of Israel since taking up her position in December 2015.
The list of the 17 – published below – includes Reuven Rivlin, Israel's president; Gilad Erdan, a politician (and now diplomat) who has led a smear campaign against Palestine solidarity activists in recent years; and Naftali Bennett, a right-wing firebrand who advocates relentless colonization in the West Bank.
According to the European Commission, von Schnurbein's discussions with the 17 were "exclusively on the fight against anti-Semitism in Europe and possible cooperation with the state of Israel in this regard."
"Possible cooperation" with a foreign government is surely a foreign policy matter in the strict sense of that term.
Under surveillance
Von Schnurbein has lately been promoting a new "handbook" on the IHRA definition.

The "handbook" notes favorably that several EU countries are applying the definition by "referencing it in hate crime legislation" and "establishing an internet monitoring division within the police."

Reading between the lines, it becomes clear that commentary about Israel is being placed under greater surveillance.

Although published by the European Commission, the "handbook" was drafted by the Federal Association of Departments for Research and Information on Antisemitism in Germany. That association views boycotting Israel as anti-Semitic.

Fortunately, the Israel lobby is not having everything its way.

Last year, the European Court of Human Rights ruled that calls for boycotting Israel amount to free speech and should be protected as such. That verdict has been upheld in the past two weeks by a court in Valencia, Spain, which dismissed allegations of anti-Semitism against campaigners who condemned an American singer for cheering on Israel's war crimes.

Constantly trying to please Israel is a pointless exercise. No matter how much the EU engages in that exercise, there will always be ordinary folk willing to speak out.
Tags